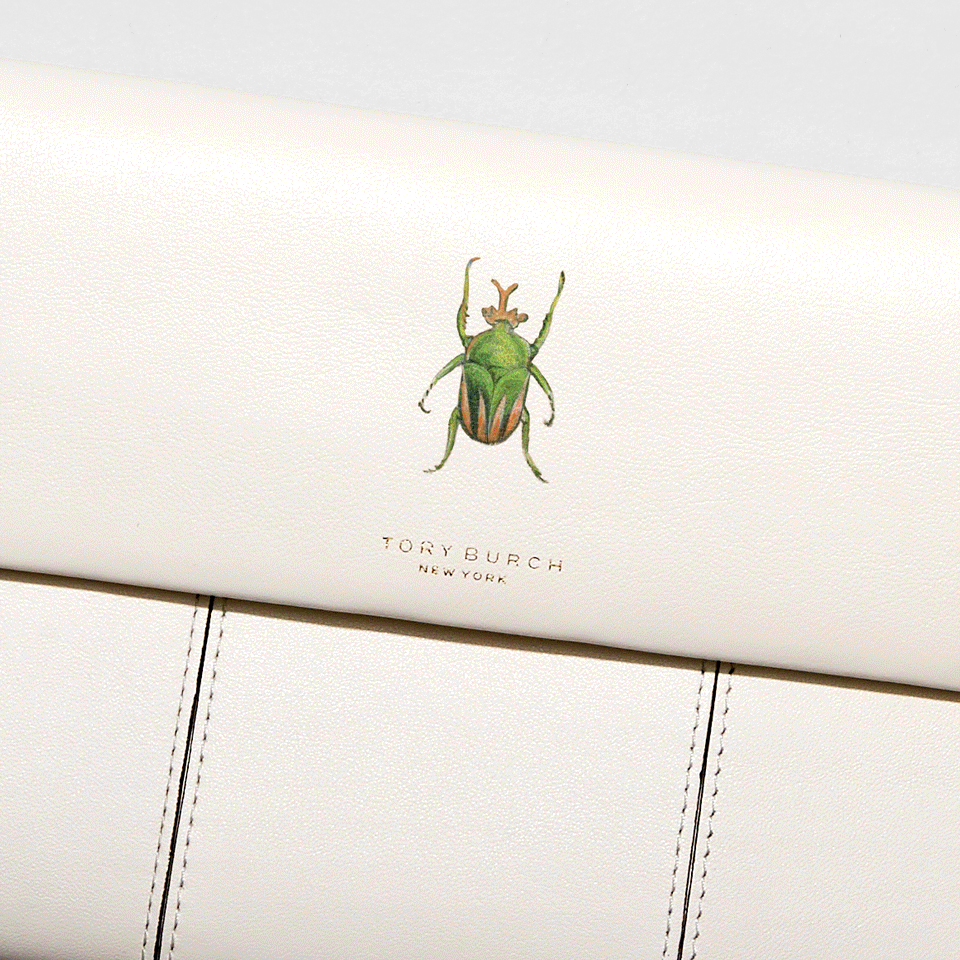 Artist Mison Kim, who designed patterns for some of our very first collections, is traveling to select Tory Burch boutiques across the country to hand-paint handbags from our Block-T collection. Her beautiful artwork, inspired by Tory's favorite natural design elements — from gingko leaves and horses to dragonflies and scarabs — adds a personal touch just in time for the holidays.
Drawing and painting since she was a child living in South Korea, Kim won a scholarship to attend New York's Pratt Institute for college — and, later, graduate school. Now, living with her family in Greenville, New York, she has developed a children's book series, Dooleyglot Books, as well as catalogues of patterns for children's products, like pajamas, backpacks and puzzles.
Here, we talk the budding entrepreneur, who shares Tory's love of color, nature and appreciation for balance.
I began working in fashion…
Just as I was finishing my undergraduate degree. Because most drawings at that time — even technical drawings — were done by hand, I was in great demand because my hand is quick and accurate.
I'm inspired by…
Balance, the balance of life, the balance of color, shapes…everything. For my artwork, patterns and even books, I'm always thinking about the best harmony. If I put one line on white paper, I start to think about dividing the space and making a balance of it.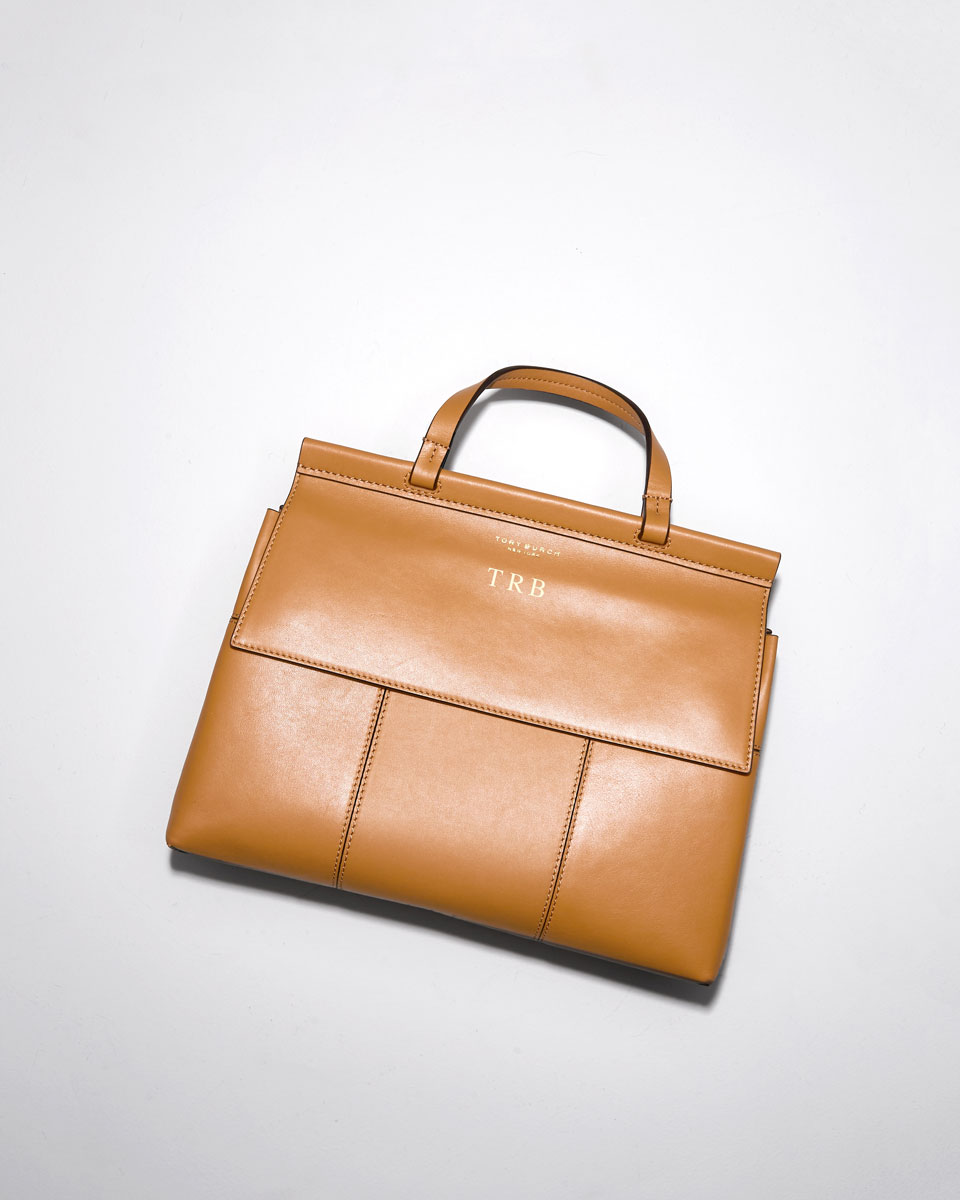 My favorite color is…
All colors are beautiful. It depends how you put them together — that's what makes a difference.
Since moving upstate 13 years ago…
I've gotten more connected to nature, seeing animals running across by backyard. I'm really enjoying looking at the light. Yesterday the lights were really beautiful upstate with all the colors changing.
I believe children's books should…
Inspire discovery and play. This will lead to a more whole-brained and balanced learning experience.
What's new for me…
I have returned to pattern design because I find that the illustrations I am creating for my Dooleyglot Books series lend themselves well to fabric and product design. By creating repeating and scalable vector graphics, I hope to make user-friendly illustrations that have wide applications that can be used by licensees in different ways at different sizes.
My greatest achievement…
I don't think I've achieved it yet, but one thing I really feel good about is that I keep going. I've been doing art all my life, which is hard to do.
The best gift I've ever received…
My daughter.