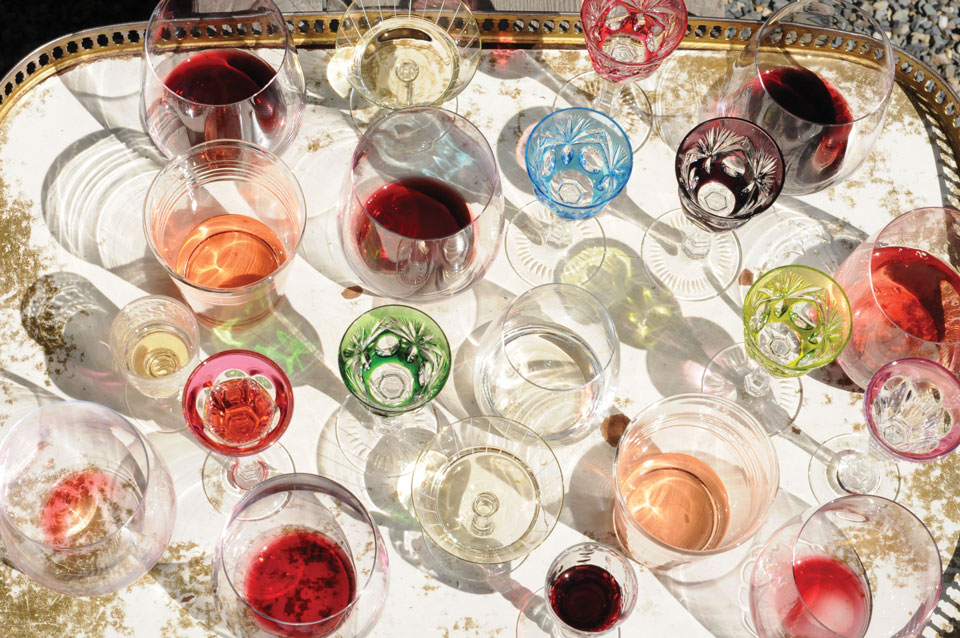 To twist a phrase from a gingham-loving Dorothy Gale, there's no place like… Napa. While the locale is synonymous with fine wine, there is much more to this slice of paradise north of San Francisco, as detailed by Alexis Swanson Traina in her new book From Napa With Love (Abrams). "To me, Napa Valley is a tapestry of interwoven tribes of multigenerational families, farmers, winemakers, chefs and creatives bound to one another by a common esprit de corps and the pursuit of magic," she writes in the introduction. "Their creative fingerprints have enriched our homes, bookshelves, kitchen tables, bars, wine cellars, closets and even our television sets." What follows is a delightful celebration of these various tribes — the bon vivant, the bohemian, the high roller, etc. — and how they bring Napa to life, giving the reader an intimate glimpse through the eyes of its insiders. Filmmaker Roman Coppola reveals his favorite watering hole (and his limon-marcello recipe), interior designer Ken Fulk shares his tips to entertaining like a Napa native, artist Ira Yeager opens up about the charms of Calistoga, chef Thomas Keller — who owns three restaurants in Yountville — details his local foodie favorites… By the time you finish From Napa With Love, Swanson Traina's initial description of this "majestic, 26-mile kingdom… with an exquisite beauty that gives any of the most visually arresting corners of the earth a run for their money" won't seem so hyperbolic anymore. You'll understand the valley's allure. There really is no place like it.
Which is why it was devastating to learn about the wildfires earlier this year that swallowed up both Napa and Sonoma Valley. But if you think they're out for the count this holiday season, think again. The counties are in full recovery swing. And this Saturday, December 2nd, they're getting a boost, courtesy of Night Of Friendship & Neighbors, a fundraiser to aid those most affected by the fires. What's in store: an incredible dinner from culinary stars such as Keller, Christopher Kostow of Meadowood Restaurant, Kyle Connaughton of Single Thread and Stephen Durfee of the C.I.A — all courses paired with area wines, of course — plus an auction boasting eight once-in-a-lifetime lots. Many of the personalities in Swanson Traina's book are taking part, too. Here, we talk to three such figures, the author included, who call that region home. They share their guides for the holiday, plus divulge the secrets only locals know.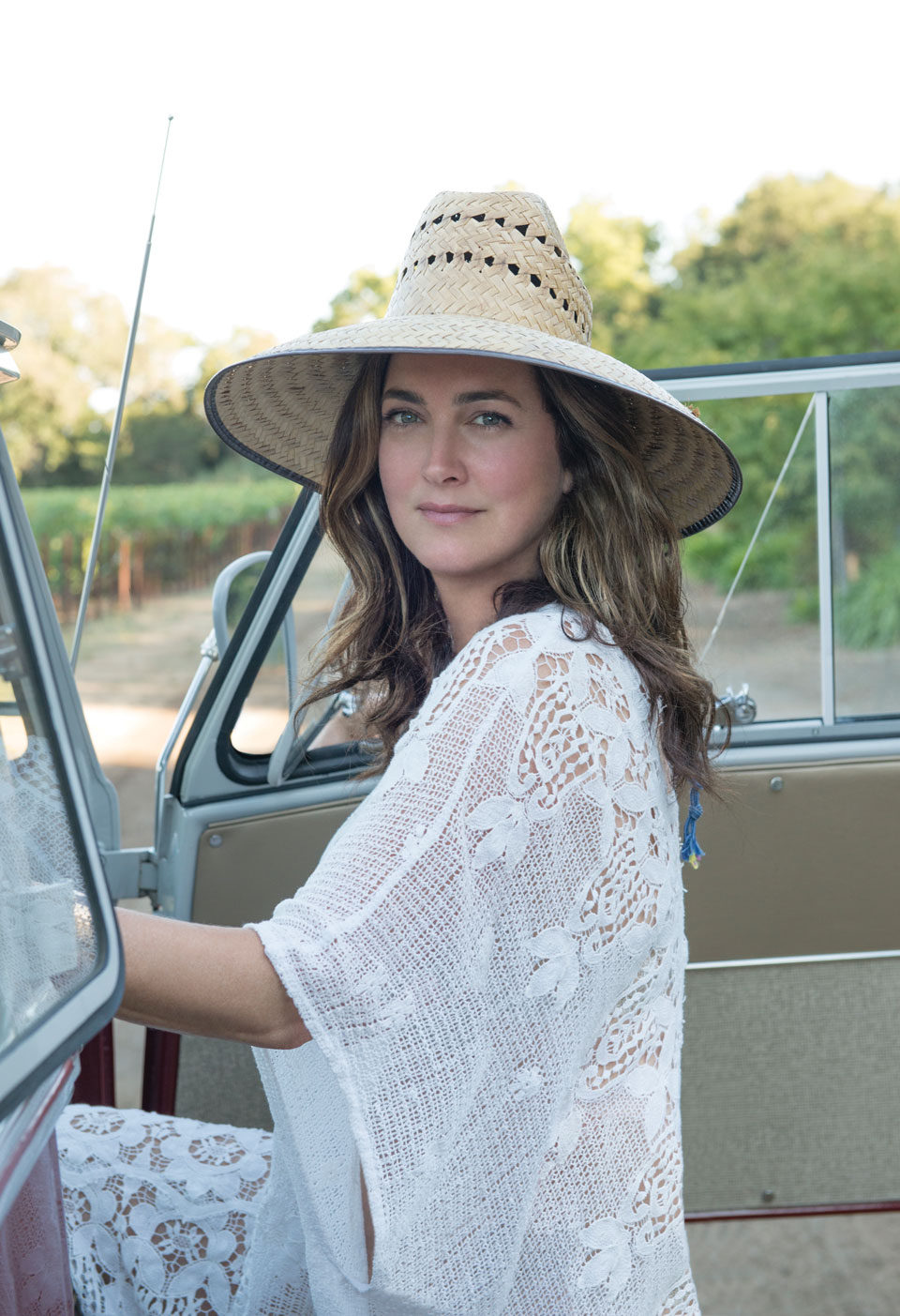 For me, Napa is home because…
Because it is unlike any other part of the country and is like out of a fairytale: it is agrarian; it is old world; it is eye-poppingly beautiful; it is chic; it is romantic; and it has the highest concentration of three-star Michelin-rated chefs in all the country. There is a reason it is on everybody's bucket list.
My favorite part about spending the holidays at Napa…
Napa Valley during the holidays is about long walks through the vineyards in the dew, roaring fires from breakfast to midnight, and coziness — coziness over a glass of wine, meal, board game or at a house party.
My recs on where to go and what to see this holiday season…
The Napa Valley Wine Train, with its fleet of beautifully restored Pullman dining cars, nostalgic of the romantic era of rail travel, is one of the most amazing ways to see Napa Valley. It is like stepping on the set of Murder on the Orient Express. The three-hour train ride starts in the heart of the town of Napa and travels up the valley, turning around north of Calistoga. During the holidays, they offer the Santa Train, which is super special.
And where to eat and drink…
My easy, go-to restaurant is Thomas Keller's Bouchon in Yountville. It is a perfect Parisienne bistro serving my favorite dishes: perfect deviled eggs, country pâté, escargot, Drake's Bay oysters, steamed mussels in saffron, steak frites — and insanely good wines.
One thing about Napa only an insider would know…
Every season of the year in Napa is magical.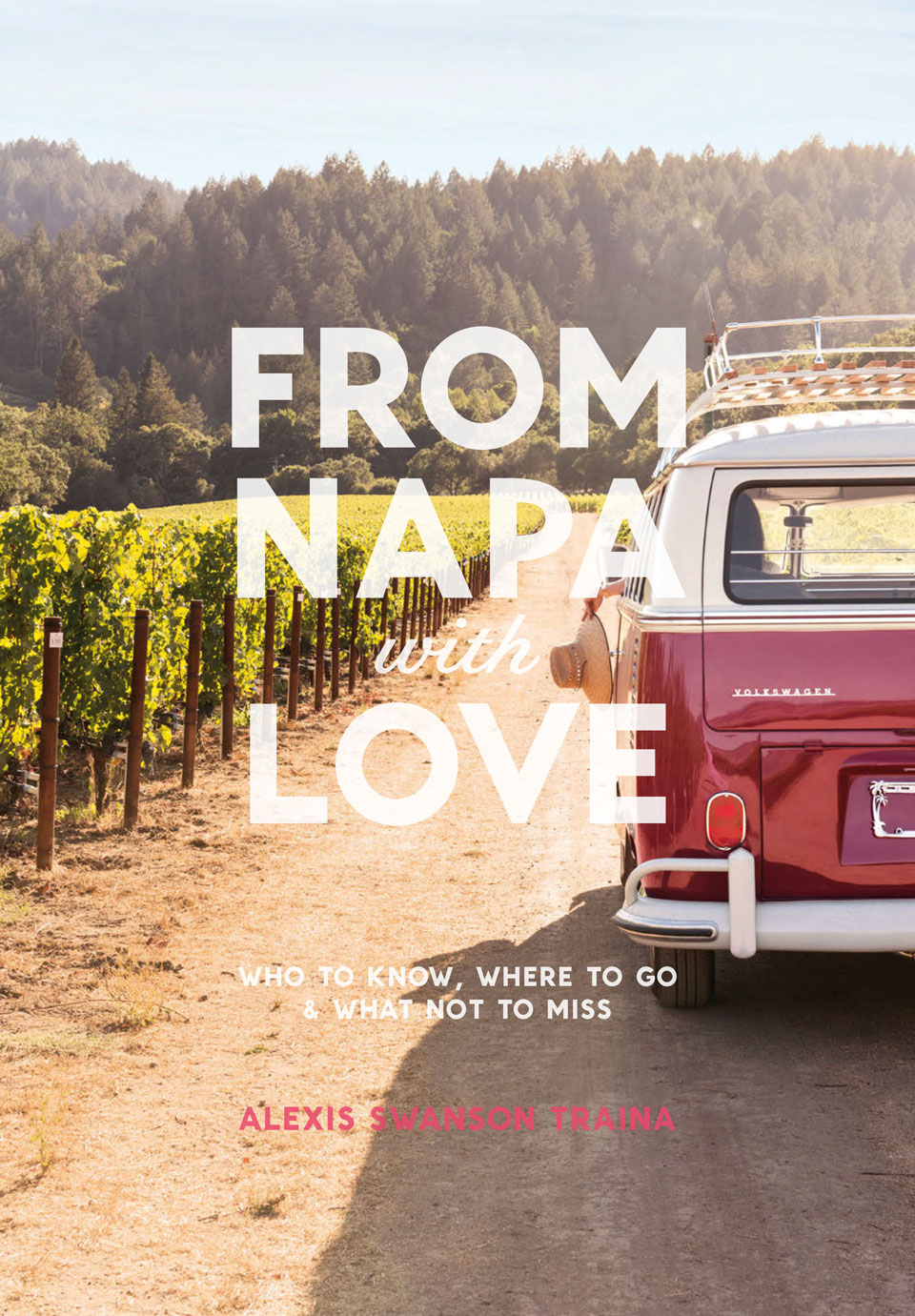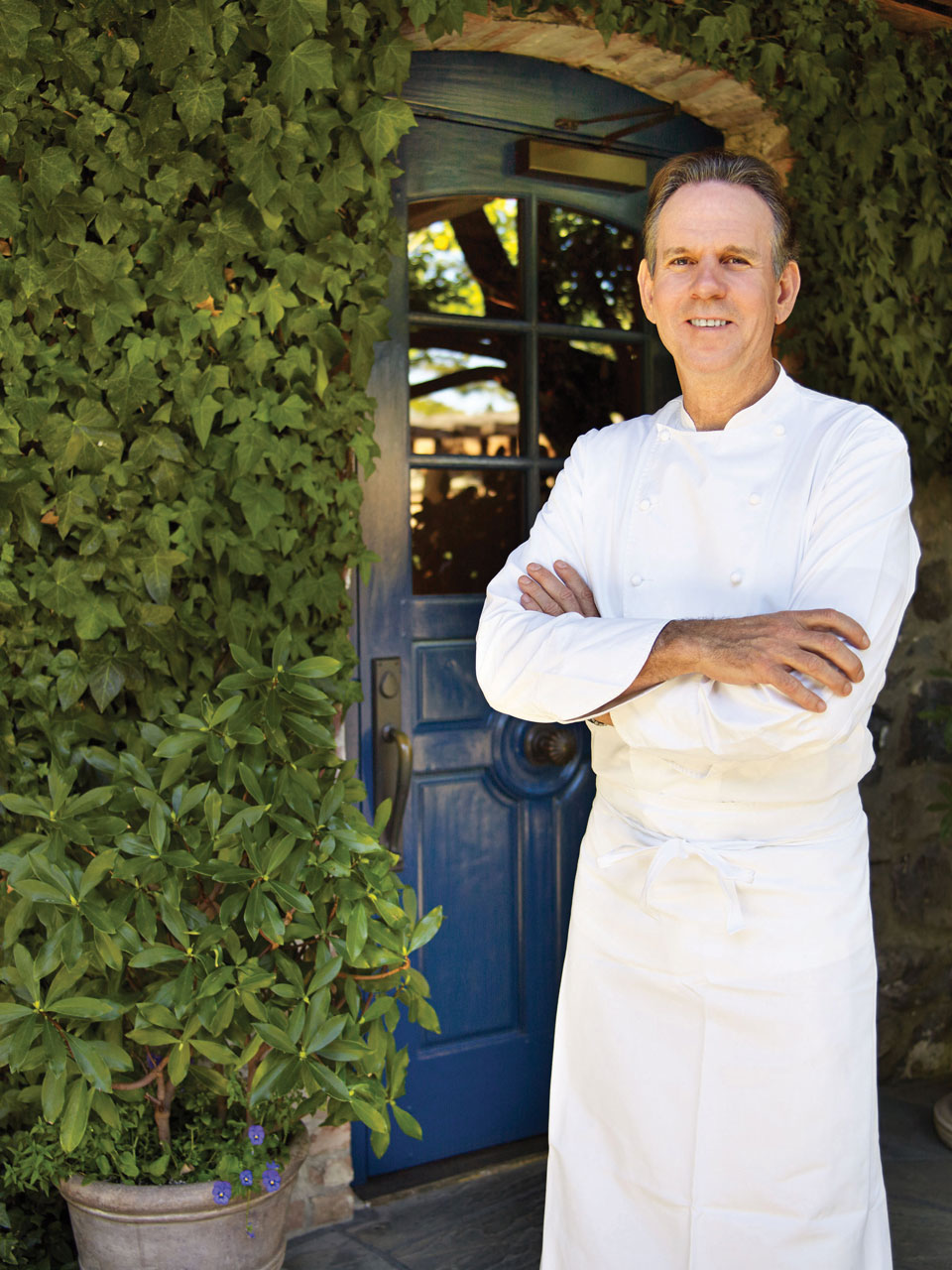 THOMAS KELLER
Chef
For me, Napa is home because…
In the Napa Valley, we have the opportunity to capture the place — the vineyards, the farm fields, the abundance — right outside our doors. The fresh produce every month of the year, the great wines — these set the tone and guide expectations for our work and our lives.
My favorite part about spending the holidays at Napa…
Being home enjoying time with family and friends and our restaurant teams. The holiday spirt is everywhere. When I moved here more than 20 years ago, I quickly found out it was a close-knit community, where people really cared for one another. It's never been more apparent as we rebuild after the wildfires and we hope that our restaurants can offer a uniquely warm and welcoming experience.
My recs on where to go and what to see this holiday season…
Ad Hoc is hosting its annual Ugly Sweater Party. Stroll down Washington Street in Yountville considered "the brightest town in Napa Valley" during the holidays with hot chocolate from Bouchon Bakery, of course. It's the season of giving and this year we're dedicated to Napa & Sonoma Relief by donating a portion of wine sales from the valleys and being part of the Night Of Friendship & Neighbors.
And where to eat and drink…
Bouchon. Perhaps I am biased, but there's nothing better than sitting at the zinc bar with a half-dozen oysters and a glass of Sancerre. You're bound to strike up a lively conversation with a local or meet visitors from all over the world. Part of what I love about the Valley is the overabundance of excellent wine producers. Of course I enjoy wine from other places as well, but if I had to choose, it would always be a bottle from this place I call home. After the wildfires, it's never been more important to drink Napa or Sonoma Valley wine to help our friends and neighbors recover.
One thing about Napa only an insider would know…
Yountville has a back road that connects the town with Route 29. It's called Yount Mill Road and whether driving, walking or biking — you're bound to see the Yountville longhorns grazing in the hills and experience breathtaking landscape. In the fall the cover crop is most colorful with fall foliage, the miner's lettuce pops up in January, mustard blossoms appear after the spring rain.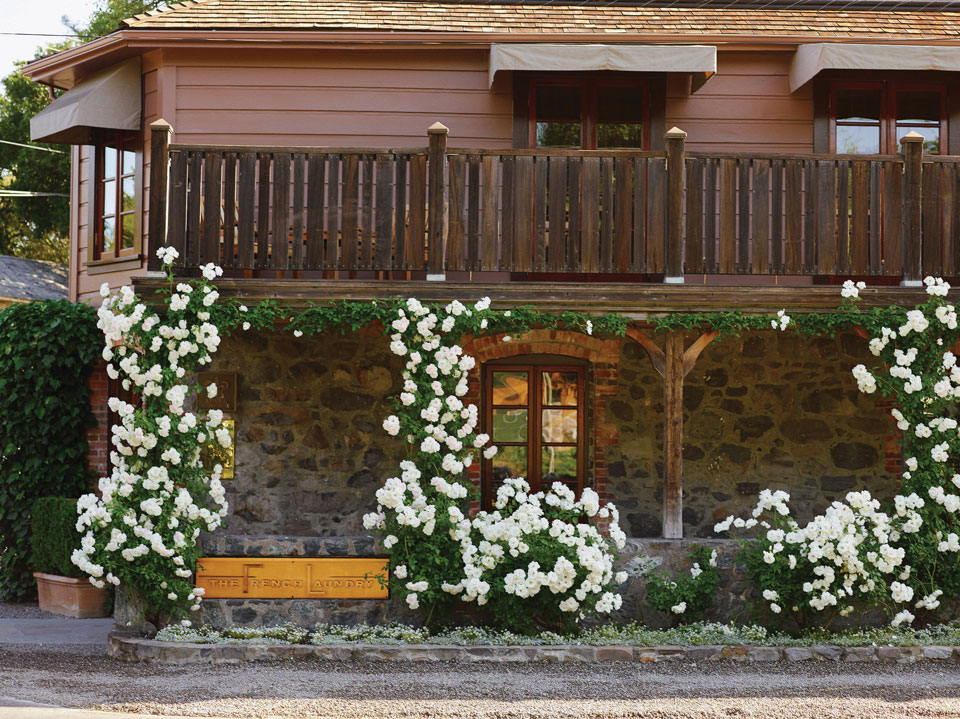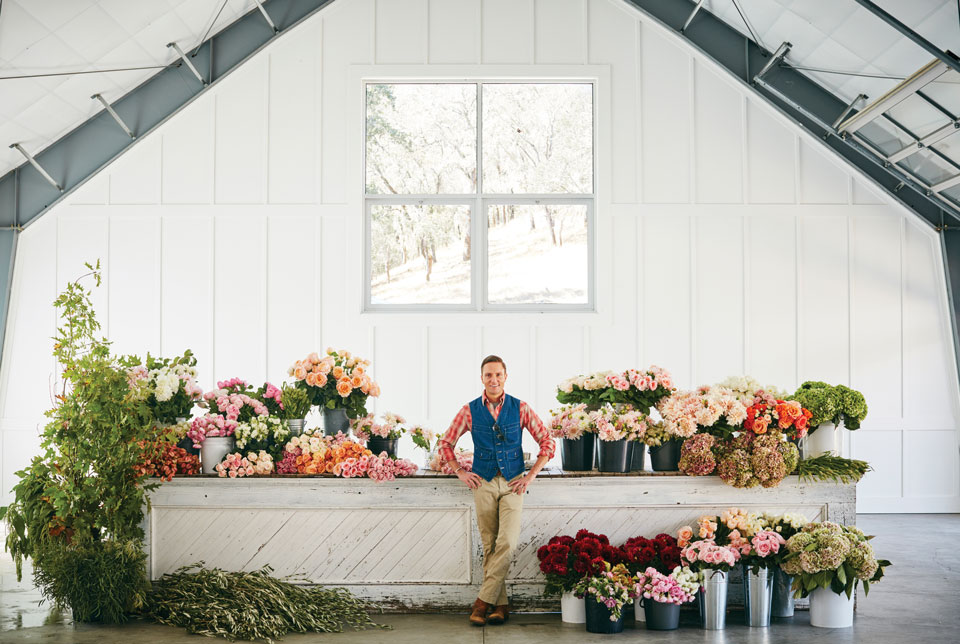 For me, Napa is home because…
A writer friend who once visited our ranch in Napa sent us a poem as a thank-you for a memorable stay. It concluded with this stanza: "There are places that people shape; there are places that shape people." For me Napa is just that. It has literally shaped who I am and who I hope to be on my best day. It's truly more than a locale but a genuine spirit that I carry with me.
My favorite part about spending the holidays at Napa…
Growing up on in Virginia, I was always in charge of every holiday. Setting the course for family traditions that we still carry on to this day. For that kid in me, Napa is truly a storybook place to celebrate the holidays. The crisp cool evenings allow for fireside dinners with some of the best food and wine available on the planet. The wineries lining the valley go all out on decor. And for nearly two decades we still go out to cut down our own tree and get the garlands to deck the halls.
My recs on where to go and what to see this holiday season…
My favorite events are the lighted tractor parade in Calistoga on December 2nd and the historic candlelight house tour in the town of Napa on December 9th.
And where to eat and drink…
Grab a barstool at Bistro Don Giovanni, order a glass of a big Napa cab and the Mandilli — homemade silk handkerchief pasta with an amazing Genovese pesto. Simply to die for.
One thing about Napa only an insider would know…
Call your Gott's Roadside order (best burgers and garlic fries ever) in ahead of time and take it to go. You'll avoid the inevitable lines.