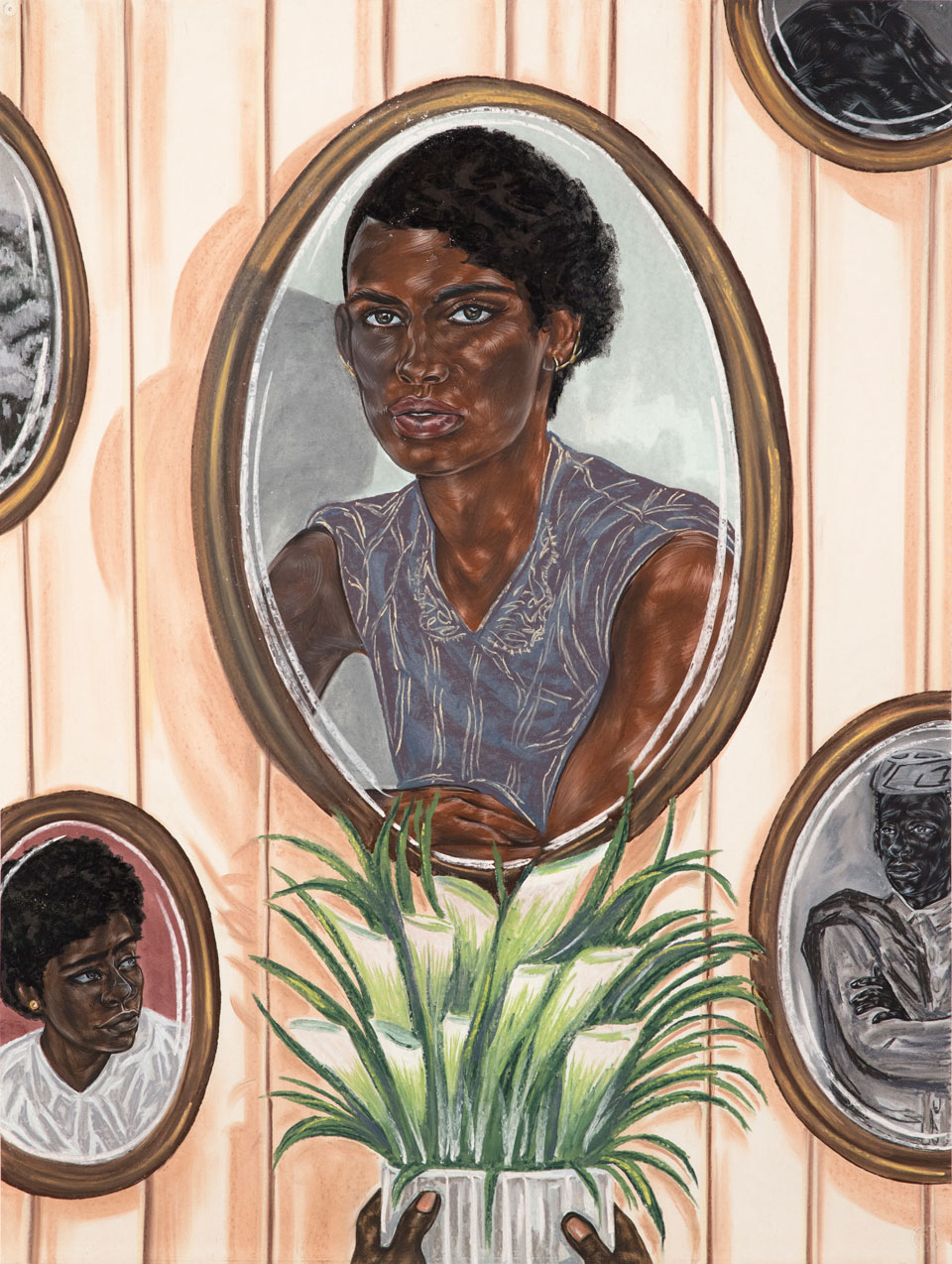 For some, the draw to Toyin Ojih Odutola's exhibit at New York's Whitney Museum may be a pop cultural one. Solange Knowles is a fan and collector. And in 2015, during the second-season premiere of the FOX hit
Empire
, Ojih Odutola got a primetime shout-out: her portrait, titled
Hold It in Your Mouth a Little Longer
, hangs prominently behind Taraji P. Henson's Cookie Lyon in one scene. But buzz can only take one so far — you should head to this Nigerian artist's first solo show because her works are fantastic and compelling all on their own.
To Wander Determined features a number of portraits — all fictional, you soon discover — of two aristocratic families in Nigeria, whose sons have joined together in marriage. The political overtones here: gay marriage is illegal in that country. And while traditional portrait paintings are just that — paintings — and Ojih Odutola's appear just like the famous oils of art history's past, a close look at the works will reveal that her medium is, surprisingly, graphite, charcoal and pastel. She's brilliant with those humble materials. There's something luminous about her figures, for instance, the contours and play of light and shadow on their skin, black skin, blended with her fingers — not a brush. And that's part of the exhibition's power. "The epidermis packs so much," she explained in an interview to the New York Times in May. "Why would you limit it to the flattest blackness possible?"
Currently on view, To Wander Determined is open till February 25th, 2018.