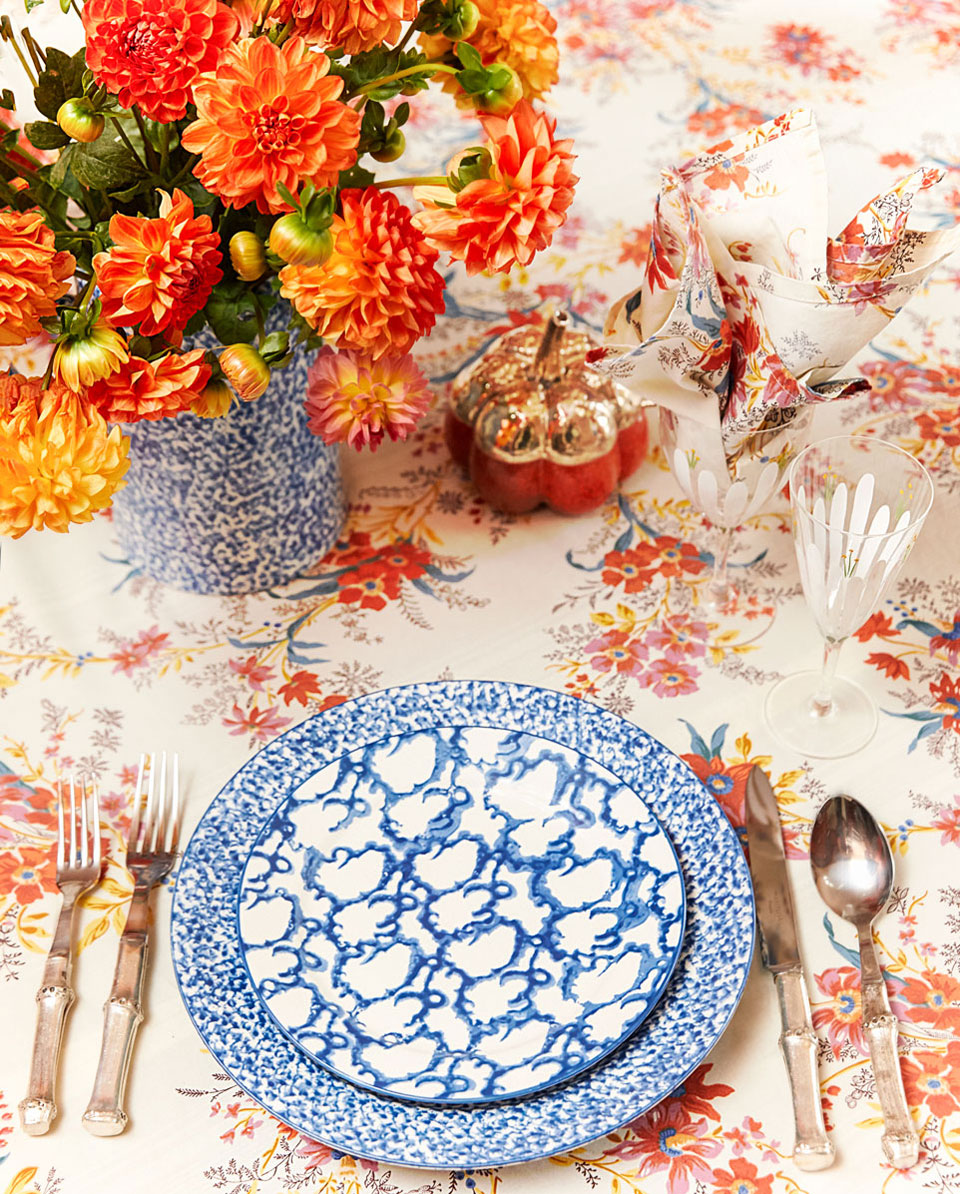 The Tory Daily editors share five quick tips to setting the perfect Thanksgiving dinner table…
1. Get into the fall spirit with a palette that reflects the season — like the warm orange, pumpkin and spice colors above. And then…
2. Opt for a pop of contrast. The bright blue-and-white patterns of Tory's Spongeware collection offer a chic counterpoint to the rest of the tabletop decor.
3. Keep any floral arrangement low so guests can see each other — and converse with one another — across the table.
4. Take the print-on-print concept one step further with floral linens (tablecloths, napkins and place mats) that play back to a complementary floral arrangement.
5. If you include candles as part of your decor, make sure they're unscented — so they don't overpower the space and the good eats you're about to place on the table.
#ToryBurchHome