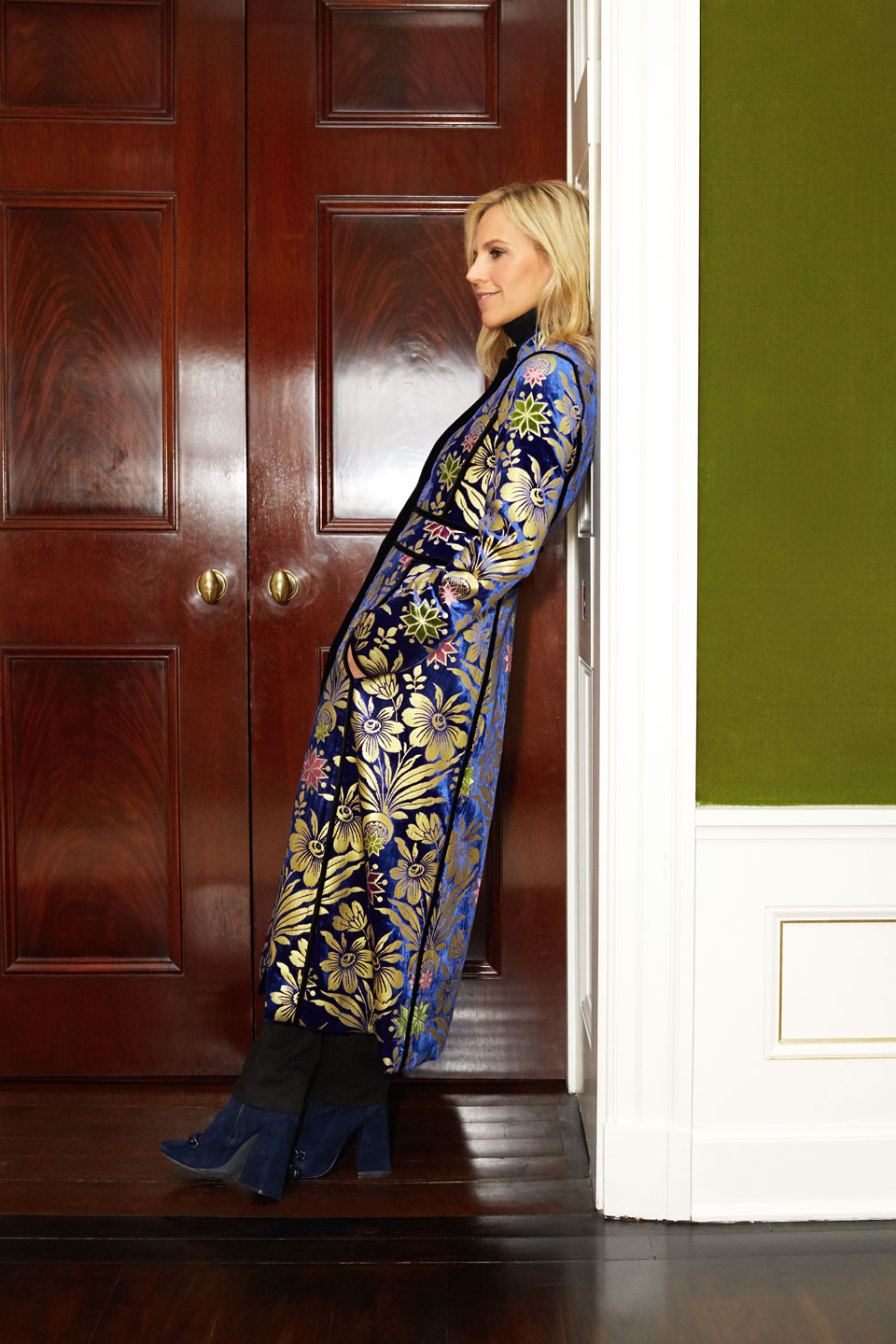 The holidays are just around the corner. Here, wearing the Thelma coat and Addison boots, Tory tells us about her traditions at this time of year.
What are your holiday traditions?
Spending time with my family. We all take turns hosting big dinners or lunches. I always serve traditional food with Cajun spices from the Caribbean. Everyone helps — or at least pretends to help — set the table. It's hectic and fun. We talk for hours, eat too much and go on long walks. We play a lot of board games too — just like I did with my three brothers when we were growing up.
How do you decorate your tree?
The same way I decorate our home — mixing color, texture and interesting details to add character. I love vintage glass ornaments, pieces I find while traveling, and, of course, the masterpieces my boys have made for me over the years.
What inspired the holiday collection?
The holidays are always about family and traditions. We thought about the idea of coming home…and my own roots in Philadelphia. It's a modern take on the familiar.
What's your holiday uniform?
I always wear color and add a bit of shine…because why not? The Cosmic Floral print on the Thelma coat I'm wearing here is perfect for this time of year — the metallic-foiled velvet was inspired by an Edwardian coat.
'Tis the season! What's on your shopping list?
I love picking out the perfect present. A vintage book, a beautiful bag, a cozy sweater, something that gives back… I am super excited about our Seed Box, which includes a curated selection of products from women entrepreneurs. All the proceeds support our foundation.