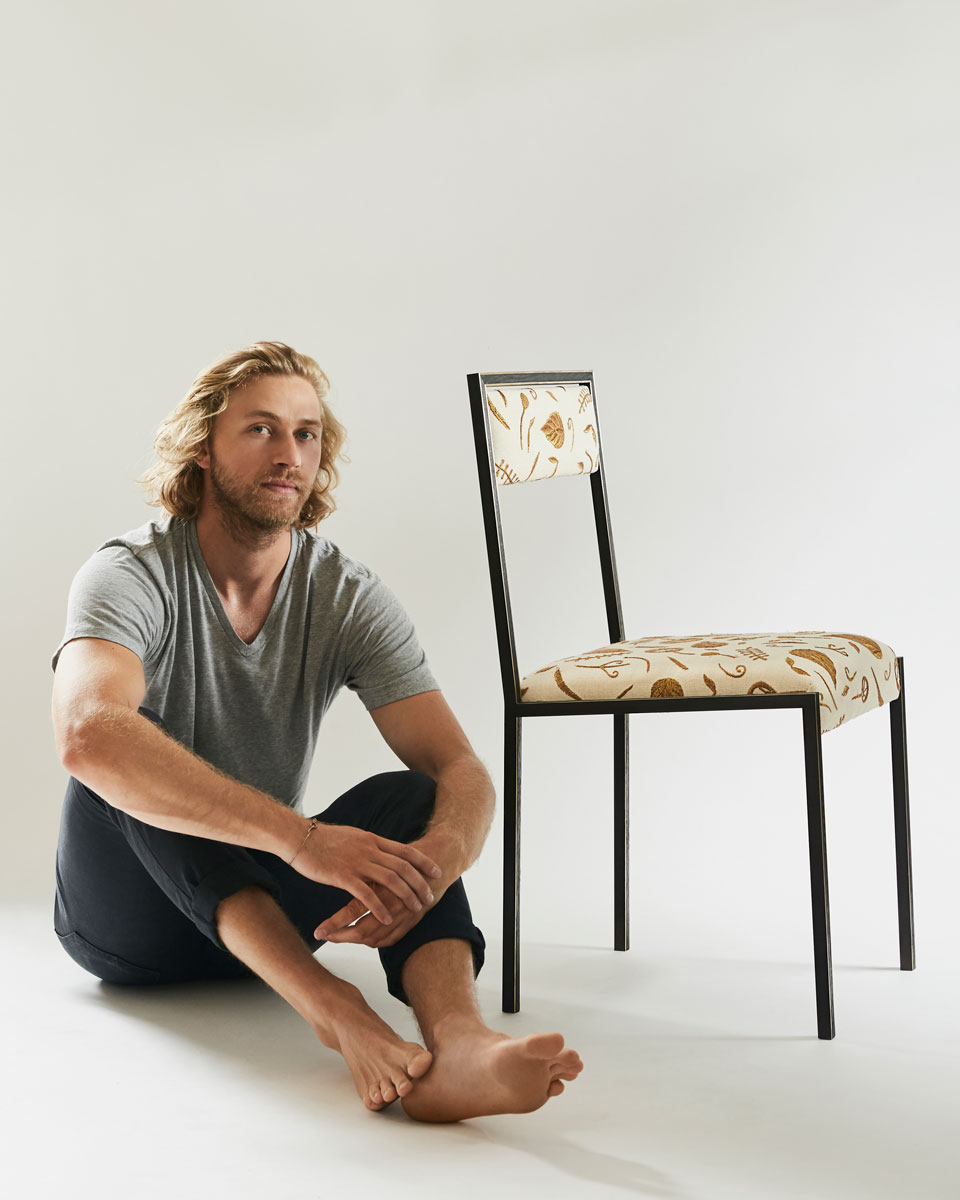 Get to know Brooklyn-based designer Cam Crockford and discover his greatest inspirations — plus, learn how his brilliance with the humble garden hose changed his career. P.S. If you're in New York and want to see his works in person, head to Del Toro Shoes at 104 Greene Street where Crockford has a few pieces on display.
The design bug first bit when…
I was in high school and had an incredible art teacher who was also a sculptor, Mike Hansel. He taught me how to weld and I was instantly obsessed.
I first got into furniture design because…
I began to learn about form vs. function in an AP 3D Design course in High School. I wanted to make things that had use and served a purpose. I designed and fabricated a collection of furniture using garden hoses, which earned me entry in a nationwide design contest.
And what I love about it…
I love making things that are both physically and visually enjoyable. It's fun for me to see a space or an environment, and design a piece of furniture that is meant to live in that space. I'm currently in the process of renovating my loft in DUMBO and have had a lot of fun reinventing it with new designs.
My signature style…
I would say my personal work definitely has a unique style and displays my personality. I think my "signature" is still developing, but nearly there.
My tools of the trade…
I would consider myself a specialist in metalwork, but I am comfortable working in an array of mediums. My passion began with metal and it definitely still holds true in my work. For my personal design I really enjoy using hand tools. This provides me with a stronger connection to the piece. I can see and feel every bit of wood or metal that I chip away with full control.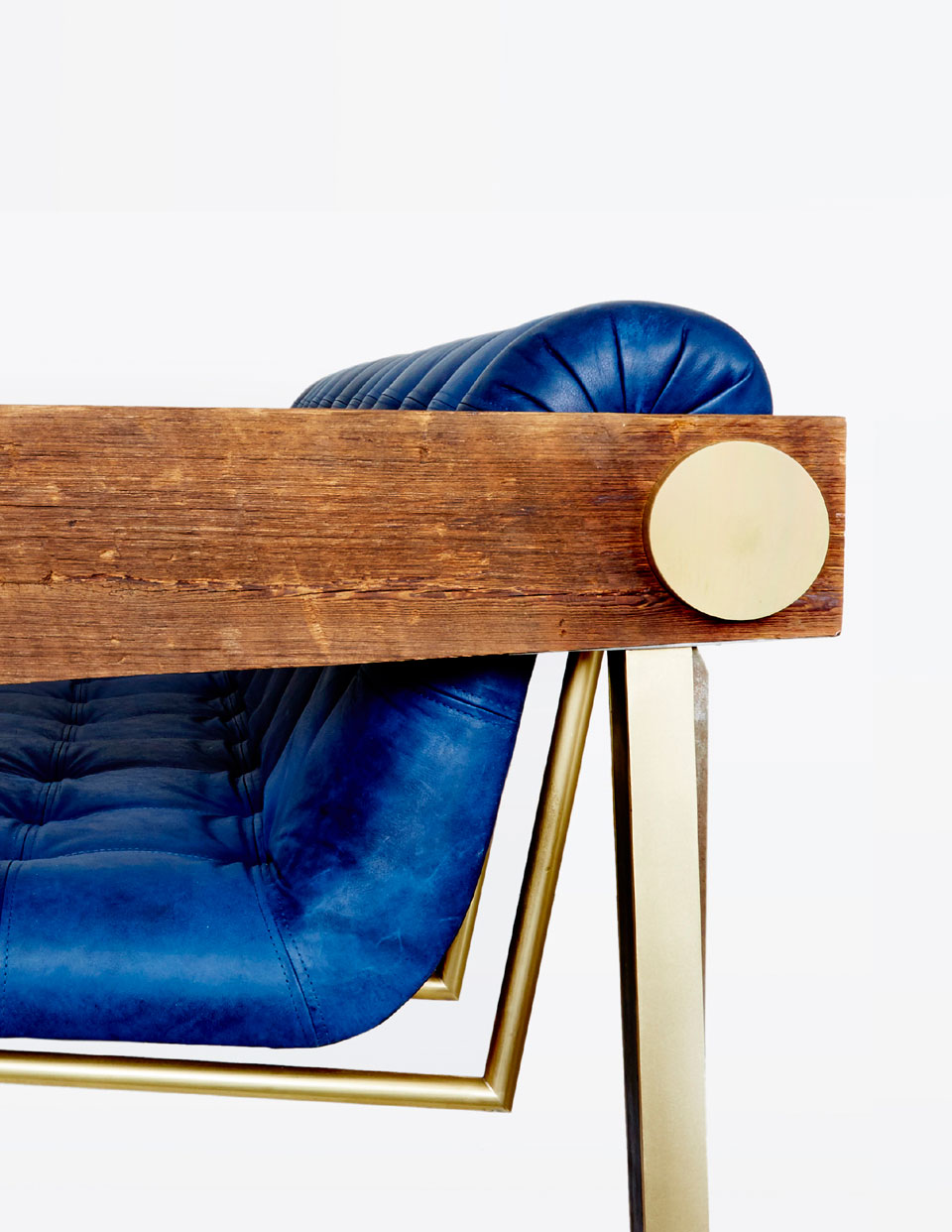 My biggest influences and inspirations include…
I discover new inspiration regularly through different design blogs, social media posts, gallery openings and the streets of NYC. I am influenced by the elements and the environment that surrounds me, so that varies at times.
The very first piece I ever made…
On my mom's bedside table sit two small figurines, and I think these may very well be the first "things" I ever welded together. One is this "Triangle Man" stick figure, and the other is this four-legged abstract creature made of a flat piece of metal for the body and four round metal legs. They are both about four inches in size. My mom also has two pieces from my Hose Chair collection, which were probably the first pieces of furniture I ever designed/made when I was 17.
Favorite design I've done…
When I first moved to New York I had the opportunity to work with the artist Tom Fruin. I helped fabricate and install a few of his designs, but my favorite was the stained glass Watertower that sits on the roof of my neighboring building, adjacent to the Manhattan Bridge. I look at it every day and it has become an iconic piece of the Brooklyn waterfront.
The furniture designers I admire most…
Haas Brothers — because they seem to create for themselves, unaffected by what anyone around them thinks or says.
When I get the artist equivalent of writer's block…
I get out of the city. I take a lot of surf trips and that always helps to refresh. Most of my family lives in Rhode Island so that's also a great place to decompress and relax.
Good design should always…
Evoke a feeling and make you feel a certain way. It should leave a surprising lasting effect.