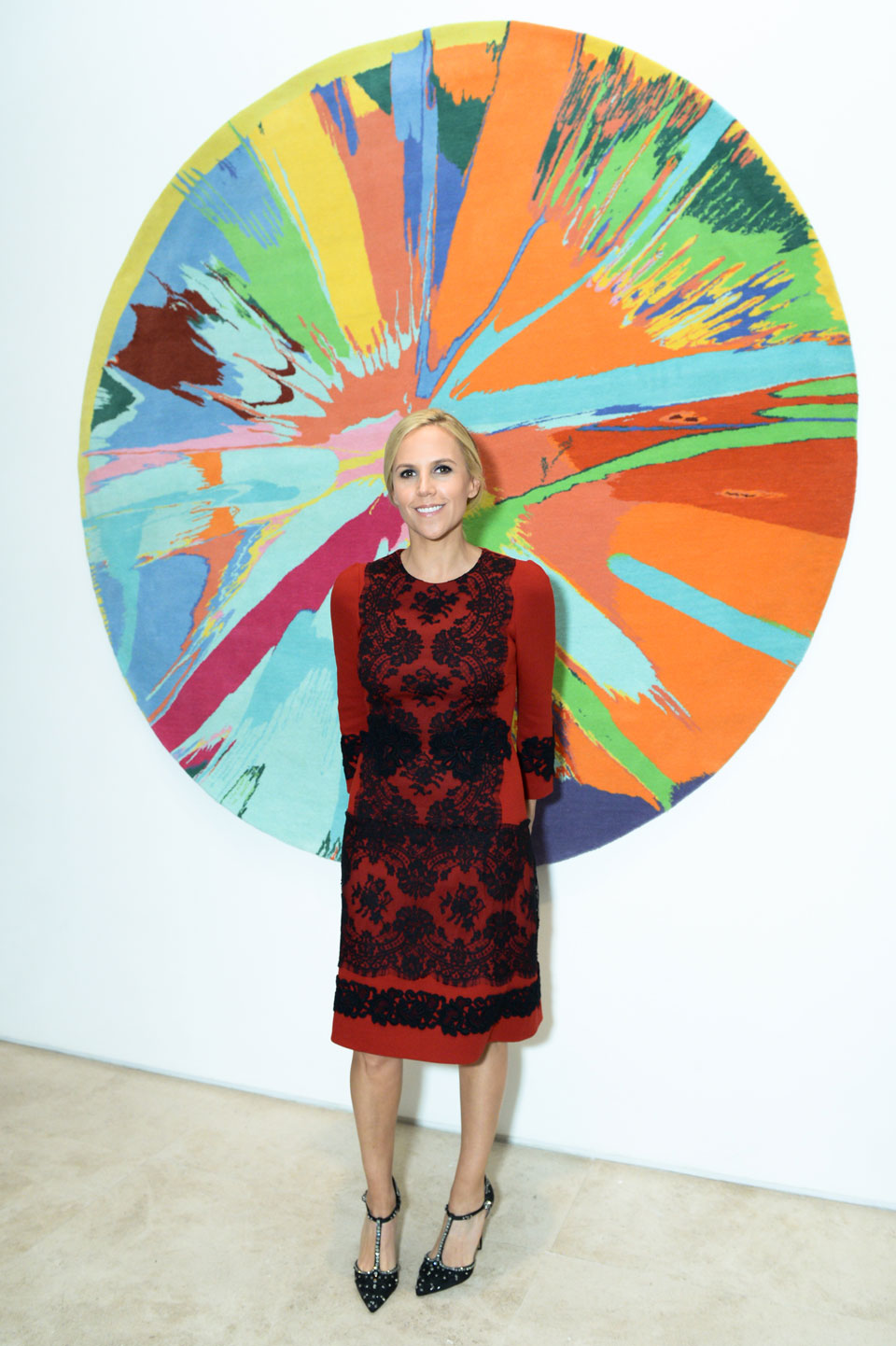 Miami isn't the only place revving up for some major art action this week, Tory Daily is kicking off its own Art & Design Issue — and we're starting with a chat with Tory here.
What is your first memory of visiting an exhibition?
Growing up, I loved visiting the original location of The Barnes Foundation, outside of Philadelphia in Marion, Pennsylvania. Dr. Barnes was extraordinarily innovative — hanging masterpieces by Matisse and Picasso next to ordinary household objects; displaying a French medieval sculpture next to a Navajo textile, then hanging paintings above one another and even above doorways…
How did you pursue your love of art over the years?
I studied art history at college and interned at an auction house in New York over the summer. To this day, every collection I have ever worked on is inspired by my love of art, from Picasso's pottery and William Eggleston's vivid photographs to Alexander Calder's mobiles and Gerhard Richter's use of color.
Can you remember the first piece of art you bought and why?
It was a Clementine Hunter. She was a wonderful folk artist with an incredible story — self-taught in Louisiana…
What is your favorite piece of art and why?
A piece by Milton Avery — a very meaningful gift from my family — he is one of the most beautiful colorists of all time.
Some of your favorite artists?
Right now, Giovanna Garzoni and Etel Adnan — both extraordinary women ahead of their time. But other favorites are Matisse, Klimt, Picasso, Kelly, Albers, Avery, Fontana, Rothko…the list goes on.