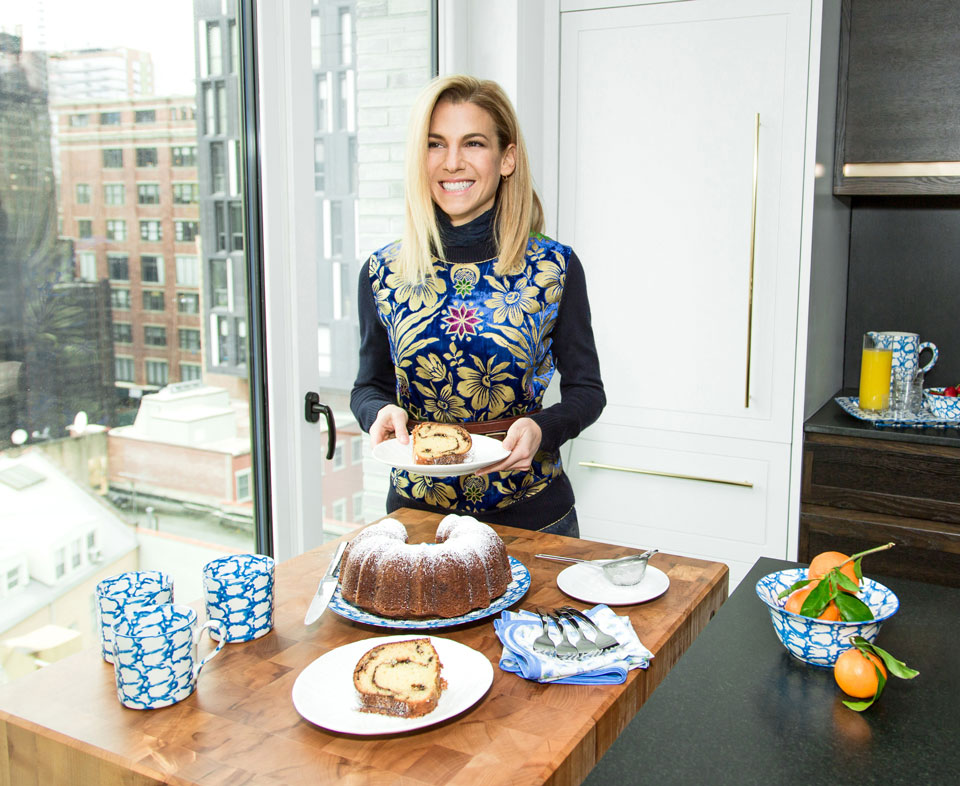 Think of Jessica Seinfeld's book Food Swings as Santa's naughty and nice list with its Virtue and Vice recipes. Here, the author and chef shares her favorite traditions and dishes to cook and bake during the holidays — the Morning Salad, with fresh pear, apple and pomegranate, and a naughtier Cinnamon Swirl Coffee Cake. "If you eat virtuously some of the time, you can feel free to enjoy your vices," explains Seinfeld. "Coffee cake is the perfect partner to a light, wintery breakfast salad at a holiday brunch." For recipes and tips straight from her kitchen, check out Seinfeld's newsletter.
Home is…
New York City
And what I love most about it…
The warm, cozy protective feeling of being with the people you love most, mixed with the challenges each child (and husband!) present me with every day. It is comforting because the rewards are earned.
Favorite holiday memory from childhood…
My grandmother taking me to enjoy some holiday treats at her favorite pastry shop in NYC before we went to The Nutcracker at Lincoln Center.
Holiday traditions I continue today…
An advantage of being Jewish is that on Christmas Day we can go skiing as a family and the mountain is empty. We did this growing up, and I continue this tradition with my own family.
The key to hosting during the holidays…
Lots of planned activities with your family to keep people busy and less focused on conflict. Volunteering together as a large group at a soup kitchen is an effective way to diffuse tension and appreciate each other more.
One dish I remember from my childhood holidays that I love to make today…
Potato latkes (pancakes) with homemade applesauce and a dollop of crème fraîche.