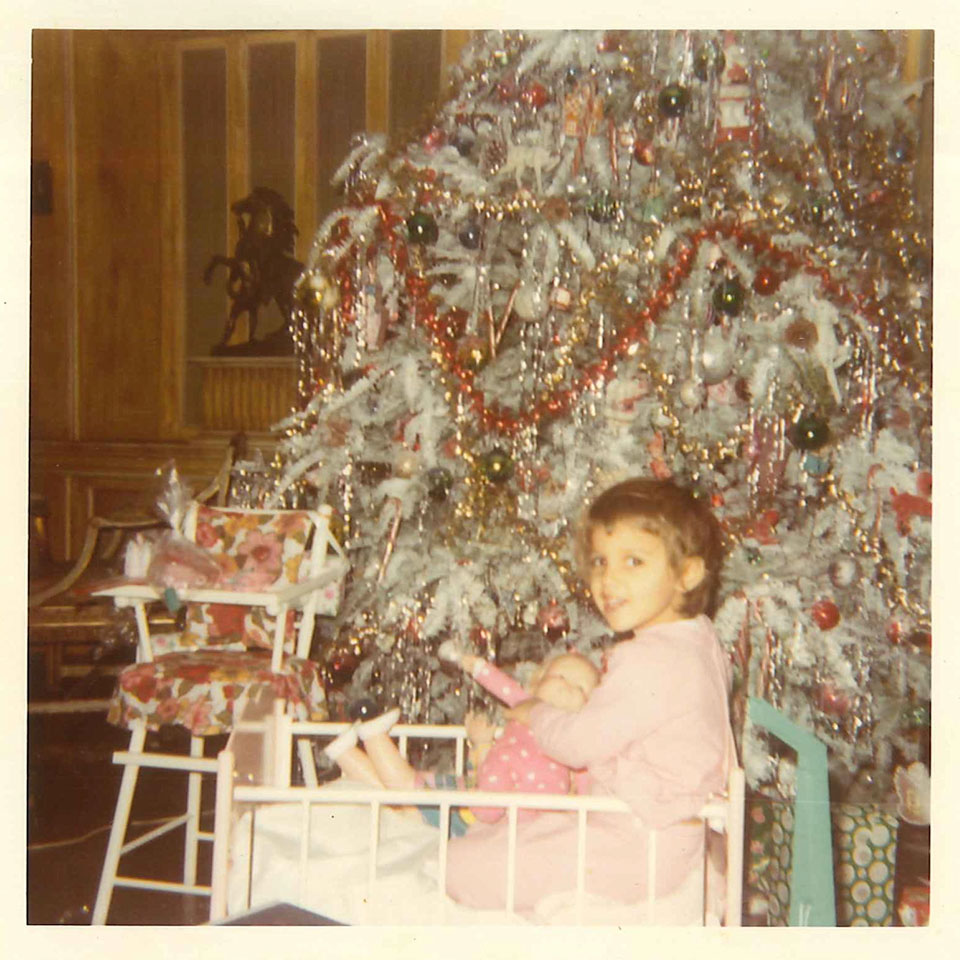 What's your favorite memory from this time of year?
This isn't my memory — I was too young, but my mother Reva and brother Robert always talked about our first Christmas at Valley Forge. There was a huge snowstorm when we moved in, and Robert had to pull me down the driveway in a sled. There was no electricity so we spent a few days living by candlelight and keeping the fireplaces stoked — our neighbors were kind enough to bring us extra wood. My mom says there were boxes everywhere, but everyone was so excited to be together in our new home. It's one of her favorite holiday memories.
How do you spend the holidays?
The holidays were (and still are) so much fun for us. We have a large family, and we always get together no matter where we are in the world. We're lucky enough to be able to travel, and this year, we will be by the beach. I'm looking forward to the sun and sand.
What's one of your favorite gifts to give?
It depends on the person, and often, the present picks the person. My mom loves our Divine message bracelets and rings (inspired by her favorite motto!), while my stepdaughters love our ToryTrack smartwatch. And our Tory Sport Peace sweatshirt and Tory Burch Foundation Seedbox have made everyone's lists this year.
How do you decorate your home?
I have been collecting antique ornaments on my travels, and save these for our tree. And there are white lights and potted paperwhites everywhere. I'm also a big believer in candles. Maybe some part of me remembers that first Christmas at Valley Forge…