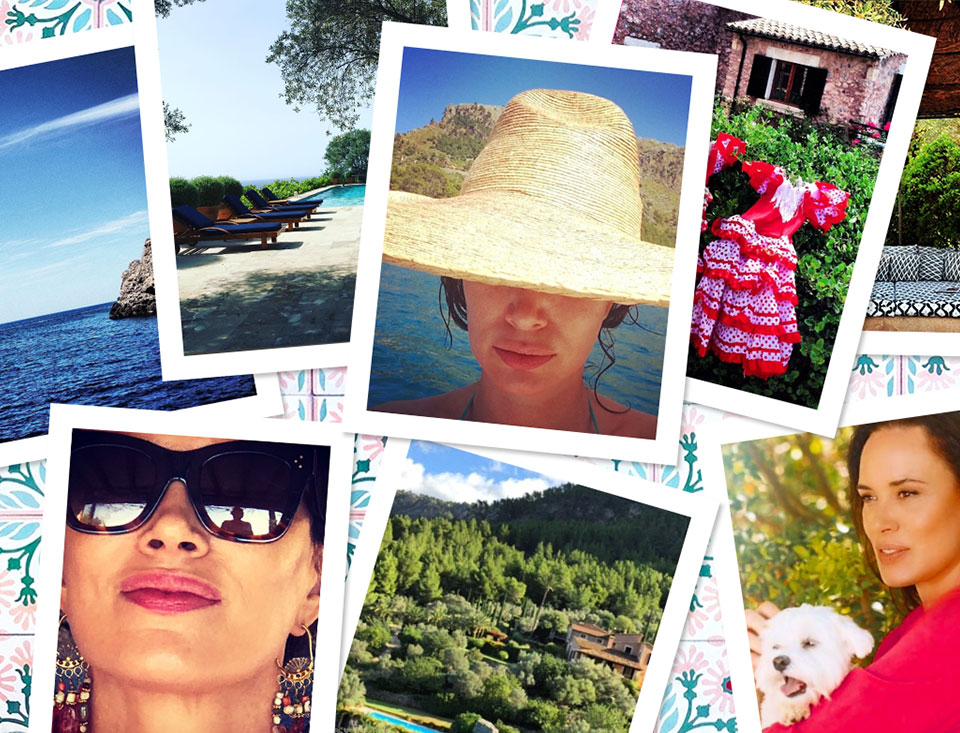 Art collector, jewelry designer and former model Celia Forner is ushering in a new chapter in her life, beauty entrepreneur, with the launch of Alleven London. Its debut product is Colour Shield, a quick-drying body concealer that immediately airbrushes the small imperfections of the skin — plus, it hydrates, protects with SPF 20 and shields you from the UV skin damage that continues long after sun exposure.
An all-in-one skin perfector? Yes, please. "And it's water-resistant and nontransferable," Forner adds, "which means that you can wear it all year round, anywhere and anytime — during the day, in the evening or at the beach."
And the beach is one destination with which Forner is intimately familiar, especially this time of the year when she usually escapes to Majorca, off the coast of Spain. "We have a lovely place by the sea were we relax with our friends and family," she says. Here, her guide to the magical Mediterranean escape.
P.S. Alleven London fans, keep an eye out on Forner this year. She promises more to come in 2018.
I love Majorca because…
Majorca means relaxing and enjoying the simple pleasures, like eating the veggies and fruits from the garden or a nice conversation with our friends. I treasure all the the memories from my kids' childhoods and dear friends who come every year.
A typical day involves…
Beautiful morning walks, swimming in the sea, reading by the pool and a bit of exercise at some point with my girlfriends. All those moments that I treasure with my family and friends recharge me for the rest of the year.
And a typical night…
We stay in most of the time, and have after-dinner conversations, play cards or watch a movie.
First-time visitors to must visit…
Majorca cathedral, Archduke Salvator's houses, La Cartuja in Valldemossa and Deià are some favorites of mine.
The best local eats…
Cas Patro restaurant in Deia is a must.
The best beach…
The beach at Formentor is beautiful. The north cost is the best, with less tourists.
One thing you can get in Majorca that you can't get anywhere else…
You have everything in one island — the most breathtaking sea, beautiful mountains and unspoiled countryside, the perfect combination of unspoiled villages and the beautiful city, Palma de Majorca. As well as the famous ensaïmadas!
The inspiration behind Colour Shield…
I have always been a bit of a tomboy and I needed a little concealing for some areas of my body. I couldn't find any product with the kind of wish list that I had in mind: something that you could apply easily and would airbrush the little imperfections of your skin, from the décolleté to my shoulders and legs. I needed it and my friends needed it, so I started thinking about developing one. It took me five years to do so.
And it's my vacation essential because…
It is easy to apply and gives you that skin glow finishing touch.