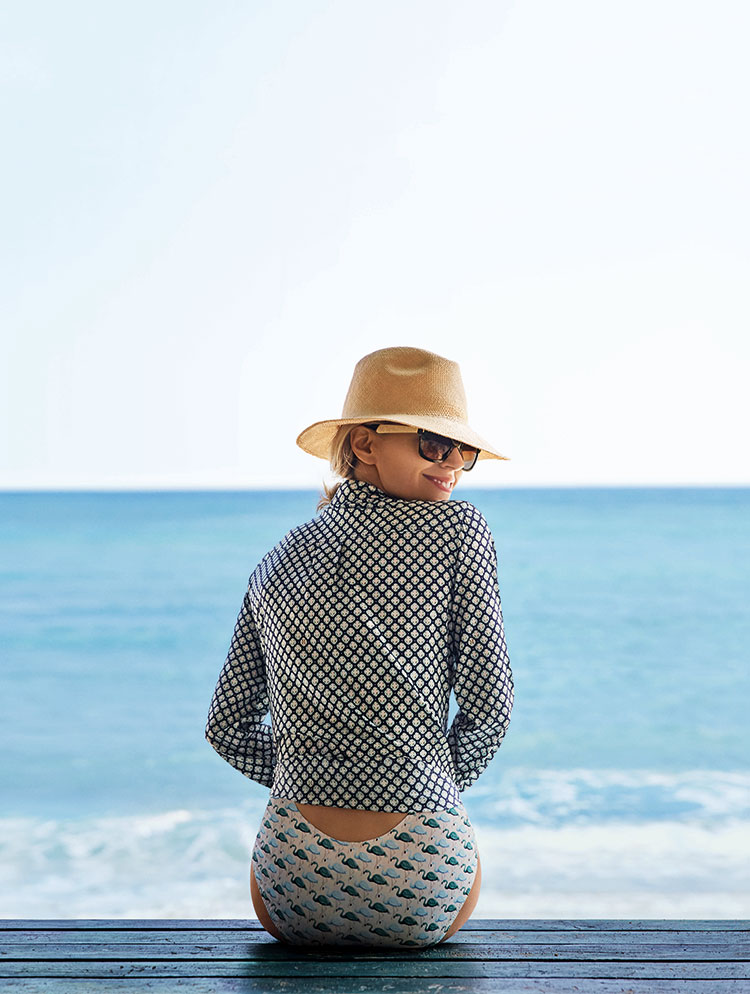 What are your plans this year?
My boys and I are going where the water is. Give us sun and water any day — it can be fresh or ocean. We're all water babies.
What are you packing?
Year-round, I have to cover up with a good moisturizer with SPF, a hat and sunglasses. I always take tunics and easy dresses that pack easily. Sandals are a must: flats for day and wedges for evening. And jewelry.