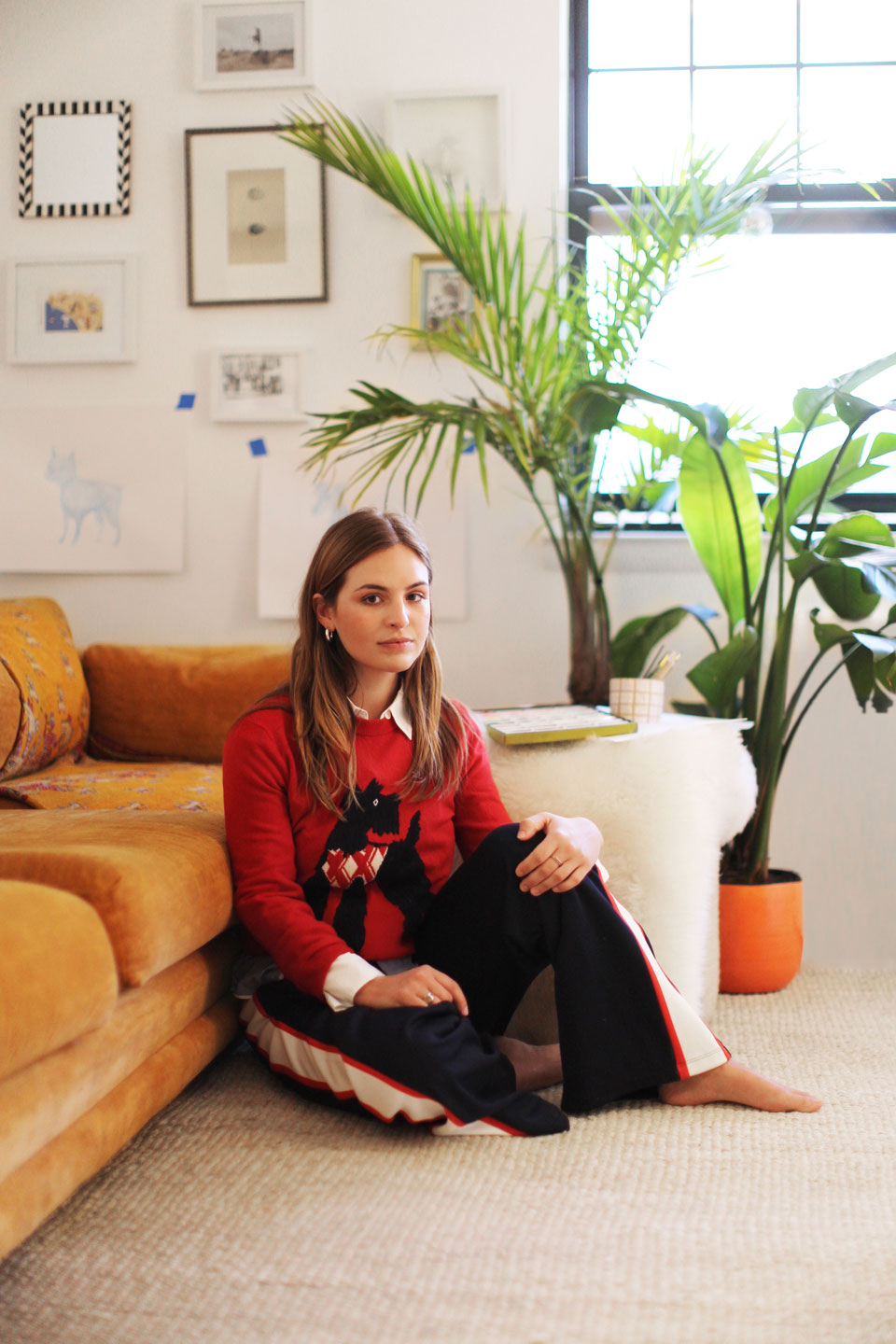 Get to know Tory's niece Hannah Burch, the artist behind the charming schnauzer illustration seen throughout the collection, from sweaters to shoes. Why all the puppy love? The upcoming Lunar New Year, on February 16th, ushers in the Year of the Dog. Here, we chat with Burch, who reveals that her own muse happens to be an Italian greyhound mix she christened Bowie — he has one blue eye, just like his musical namesake.
My signature style is…
Playful, delicate, simple.
My very first art love…
Maira Kalman. My mom used to read her books to me when I was a kid. I still have them, love them, and look at them often for inspiration.
Favorite subjects to illustrate and why…
People and animals. My dog Bowie is my muse. I started doing these funny portraits of him surrounded by flowers and eventually my friends started commissioning them for their own pets and now I sell them on Etsy.
My creative influences…
My family! Both of my parents have incredible personal style and are quite artistic. They always encouraged me to be creative. Other than that, I grew up spending summers in San Miguel de Allende, Mexico, and was introduced to Frida Kahlo's work at a young age. I really love her.
When I get the artist equivalent of writer's block…
I'm a perfectionist and I tend to work small, so when I'm feeling stuck sometimes I try to do something really big and messy. It helps me get out of my head and loosen up. I also like to look through books, especially children's books, for inspiration.
Follow Hannah Burch on Instagram.
#ToryDaily #ToryStories