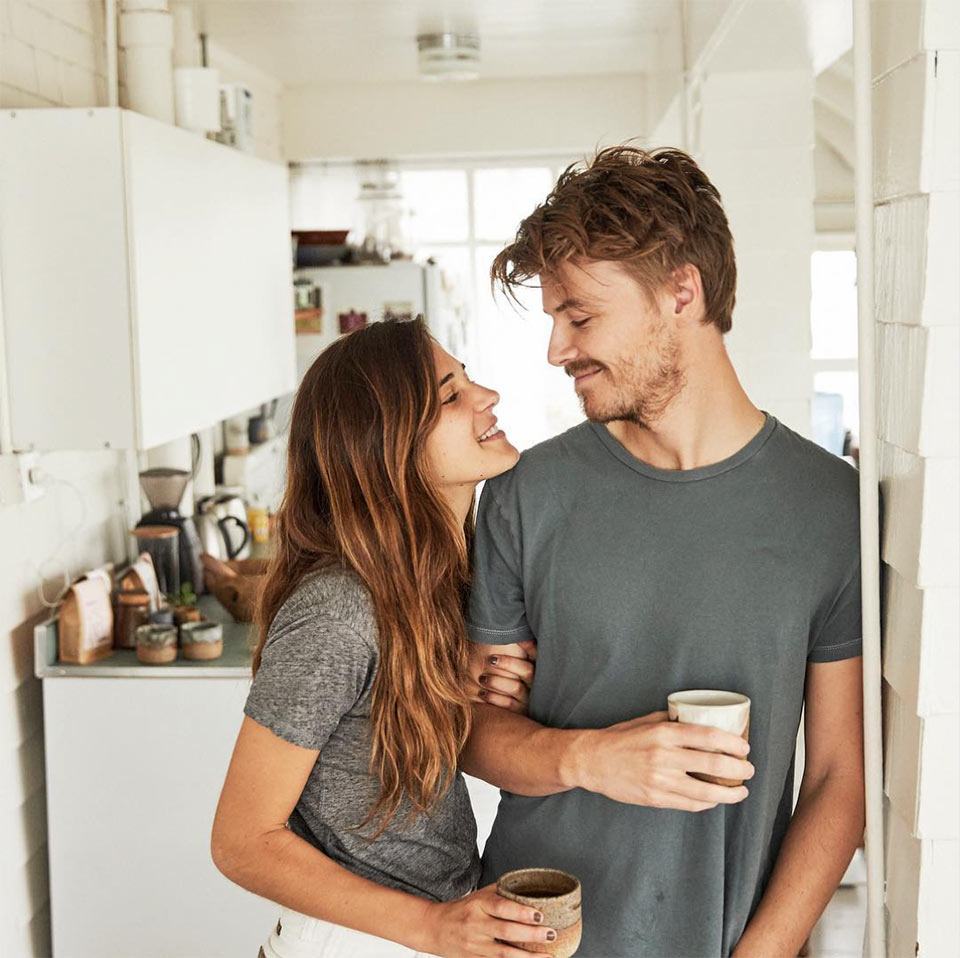 When it comes to healthy living, Los Angeles is a flush city. But with so many options for top-tier fitness, juicing, mindfulness and all-around feel-goodness, how's a girl to choose? That's why we called upon local tastemakers Ally Walsh and Casey Wojtalewicz for their insider intel. She's a model with Wilhelmina; he, a drummer with Wildling. Together, they're the founders of the popular cafe Canyon Coffee, which opened in 2016. "We love coffee for the way it brings people together, for the ritual of making it at home for each other, for the culture, comfort and design of so many beautiful shops," the couple writes. "Besides sharing that passion, the most fulfilling part of starting Canyon Coffee has definitely been meeting and working with so many wonderful people. It's been like a vessel for us to interact with the world on another level." Here, the two share their guide to essential wellness destinations in L.A.
Elysia Life Care
AW & CW: We go here for acupuncture and functional medicine. It's so peaceful and light there, and feels elevated above the city. Joe and Maria always help us stay healthy and balanced.
Erewhon Markets
AW & CW: These are our go-to lunch spots. They also have a wide range of health products and supplements with very knowledgeable staff. Almost like a holistic pharmacy, Erewhon has very high standards for quality and ingredients (e.g. you won't find anything with high-fructose corn syrup) — we know, because they sell our coffee there!
Santa Monica Mountains
AW & CW: It's so important for us to get out in nature. The canyons and trails in the Santa Monica mountains are some of our favorite spots to hike. Temescal Canyon is a popular one.
Self-Realization Fellowship — Mount Washington
AW & CW: This is our favorite spot to take a break from the city and meditate or just lay in the sun and read a book. The gardens are beautiful, calming and above the din of the city.
Moon Juice
AW & CW: Our longtime favorite to grab a green juice or snack. Ally's favorites are Canyon Greens and the Rose Bars. Casey loves the Deep Chocolate.
Korean Spa
AW: I love going to the spa. It's my place to just check out, relax and treat myself to sauna and baths.
Love Yoga
AW & CW: We love Kyle and Sian, the owners/yogis of Love Yoga. Their approach to yoga is so refreshing and always leaves us feeling great. They just opened their second location, so now we can go on the Westside or Eastside.