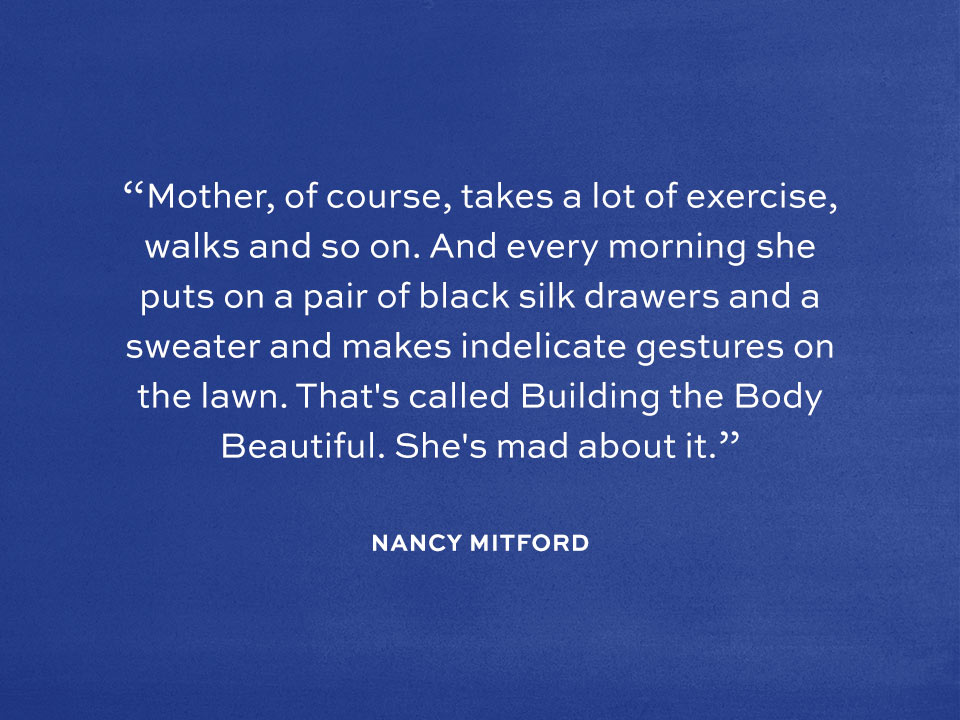 That's a quotation from one of Nancy Mitford's earliest novels,
Christmas Pudding
, which she wrote in 1932 at the age of 26. It's an amusing comedy of errors and, while she had yet to fully come into her own as a writer, you can already spot the roots of Mitford's signature captivating wit — a good decade-plus before the success of
The Pursuit of Love
. The bare-bones plot here: a protagonist writer, who, seeking to gain access to the home of the formidable Lady Bobbin — and to the family papers for an upcoming biography — slips in under the guise of her son's tutor, with the help of a courtesan friend. Upper-crust hilarity ensues.
Like much of her other works, Mitford is eminently quotable in the novel — we're especially partial to the lines above, used to describe Lady Bobbin and her love of la vie sportive. Next time we're hitting the gym and/or running trail, sweat pouring into our eyes, about to hit the proverbial workout wall, we'll just remind ourselves, "We're building the body beautiful…"