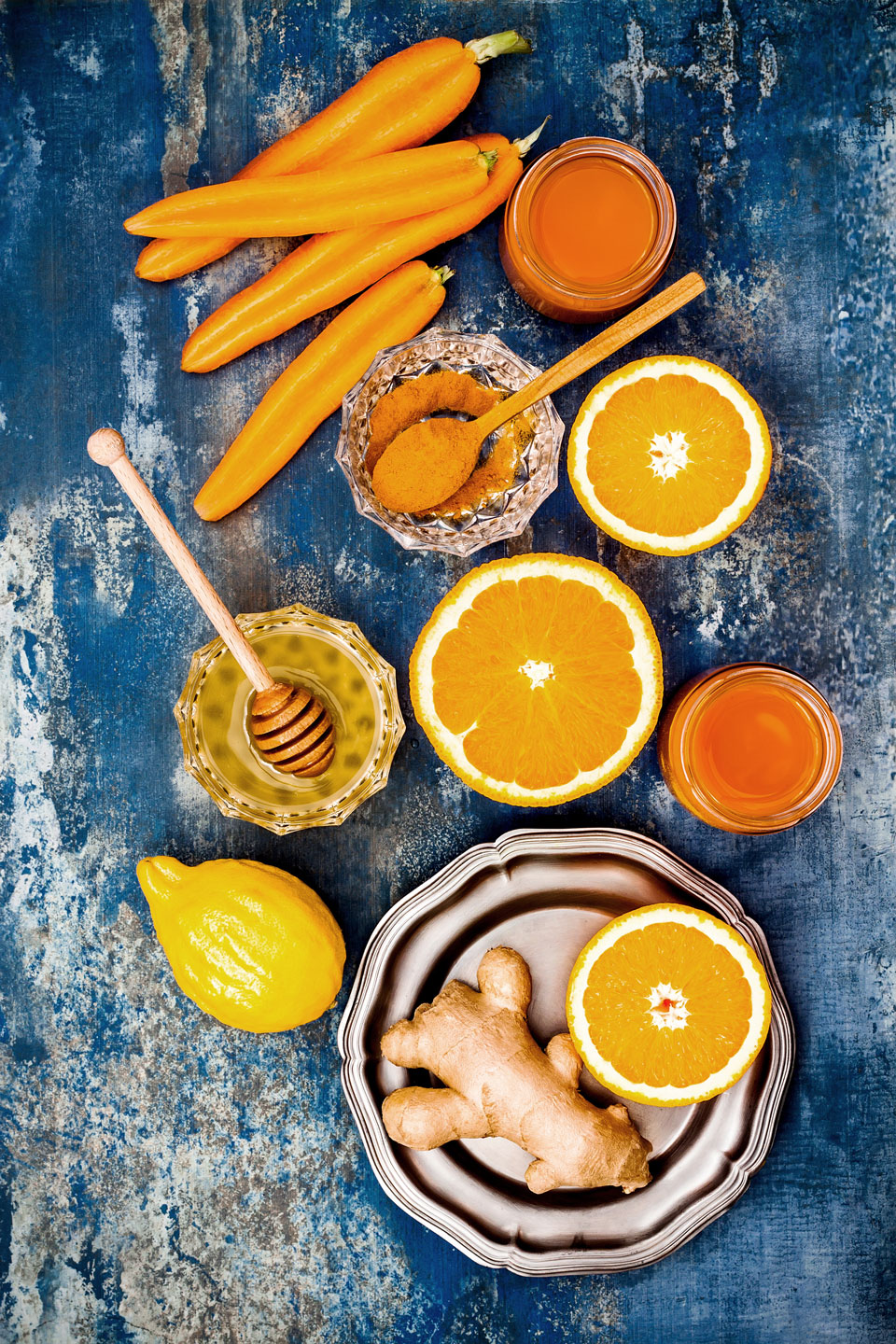 Yes, there is such a thing as a healthy cocktail — as Beth Ritter Nydick and Tara Roscioli show in their book, Clean Cocktails: Righteous Recipes for the Modern Mixologist (Countryman Press). Here, their recipe for the dangerous-sounding The All-Night Bender, which, surprisingly enough, comes packed with beta carotene and antioxidants and reduces inflammation — "so you're not pie-eyed the morning after," they write.
Ingredients:
5 fresh ginger coins
2 ounces gin
1 ounce carrot juice
1⁄2 ounce freshly squeezed
lime juice
1⁄4 ounce Honey Syrup
Ice
Carrot coin for garnish
Directions:
Muddle the ginger coins in a cocktail shaker. Add the gin, carrot and lime juices, Honey Syrup, and ice and shake for 10 seconds.
Strain the contents of the shaker into an ice-filled highball glass. Garnish with the carrot coin and serve.