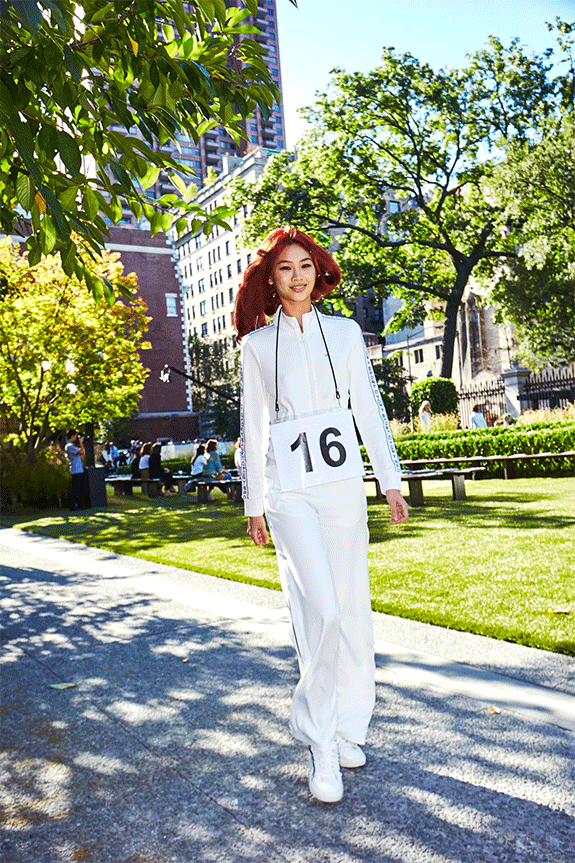 We talk to a quartet of runway models about their secrets to staying in shape.
HOYEON JUNG
Favorite workout:
Pilates! I started two years ago. It makes our bodies balanced. My favorite move is the hip stretch.
JESS PW
Favorite workout:
CrossFit. I used to go to the gym once a month and smash it out on the treadmill and then want to die. Then I started doing CrossFit after seeing something about it on Netflix — it's so much fun. You do all this crazy sh*t and the moment you realize you can actually do it, you feel powerful.
MAYOWA NICHOLAS
Favorite workout:
I like doing cardio on the treadmill. I walk 45 minutes every day. But I don't do this during fashion week because, obviously, when you're walking on the runways, you're already burning calories. So I do yoga — it relieves your stress.
TEDDY QUINLIVAN
Favorite workout:
That's a good question. I should definitely see a doctor. I'm going to begin — sooner or later, I'll get my exercise on.