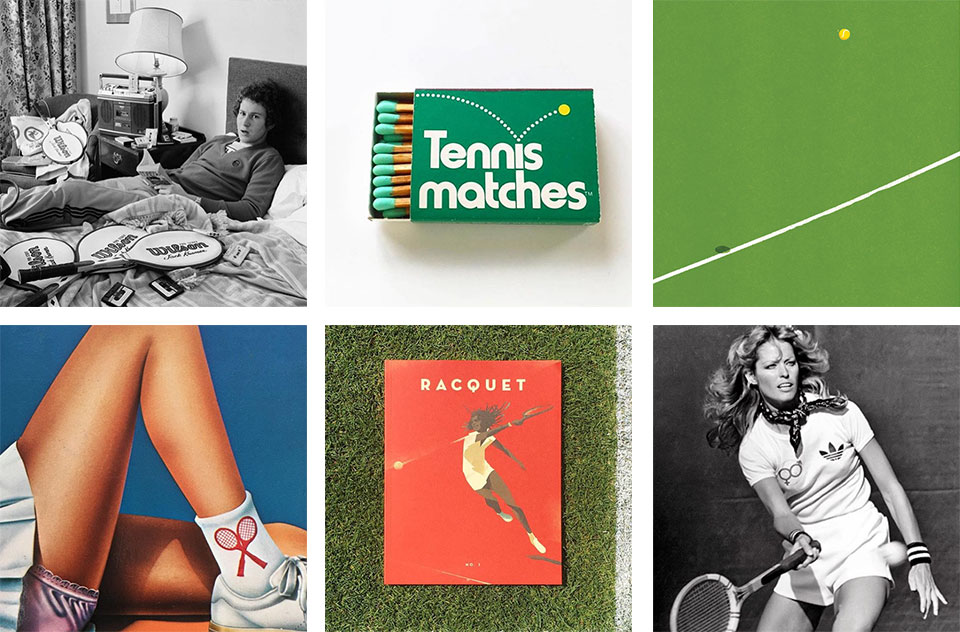 If you're not familiar with Racquet Magazine, get your hands on an issue — stat. Co-founders David Shaftel and Caitlin Thompson, longtime journalists and longtime tennis players, have created a beautiful glossy that celebrates and explores the sport of tennis through a lifestyle lens. As Thompson writes, "We fondly remember the swashbuckling sport of the tennis boom of the Seventies and Eighties, and our goal is to help restore some of that swagger to today's game." Here, she tells us more about their collaborative endeavor, which began as a print-only quarterly magazine and has since expanded into a 360-degree media company, including marketing, events and merchandise.
Our love from tennis comes from…
We've both played the game our whole lives — David as a junior and I was a DI college player. We love how it combines the athleticism of basketball, the worldliness of soccer and the mental fortitude and pugilistic nature of tennis. We started Racquet because we wanted to elevate tennis above the narratives that have underserved it in the media.
And our love of print…
We are both passionate about magazines, and about print in particular. David talks a lot about the Internet's scale-driven demands being responsible for the erosion of quality writing. Despite spending a lot of my career in digital media, the internet had stopped feeling essential to me. The idea of putting a beautiful, tangible physical object in people's hands four times a year really appealed to us — and it has helped dictate what kind of art, photography and writing we commission. We think of Racquet as something you should want to collect and cherish, and we make each one with that ethos in mind.
Favorite story we've ever done…
The cover story from Issue No. 3, by a writer we both love named Sarah Nicole Prickett, is one of the best we've published. Sarah tackles the impenetrable Maria Sharapova upon her return to the pro tour after a lengthy ban for taking a banned substance. What I love about the story is it attempts to get behind the marketing machine that has dictated Maria's public persona since even before she became a star, and tries to paint the picture of the human being underneath it all.
What sets us apart…
There are no narrative magazines about tennis, so we're in a category all of our own in that sense. We are similar to other narrative sports magazines like Rapha, Mundial, Howler and SurfTwenty — titles that use sport as a lens to explore larger conversations. At Racquet we're particularly interested in globalism and travel, art and literature as well as the themes of access and elitism. Because tennis is now perceived as a sport for elites, we are trying to restore broader cultural relevance to the sport — from street art, to fashion, and history while being deliberate about inclusivity.
Favorite tennis icon…
It's not an accident that legendary French player and entertainer Yannick Noah graced our first cover. To us he embodies the flair and style of the sport at its peak, and the cultural relevance he enjoys decades after being a champion is something we continue to find inspirational.