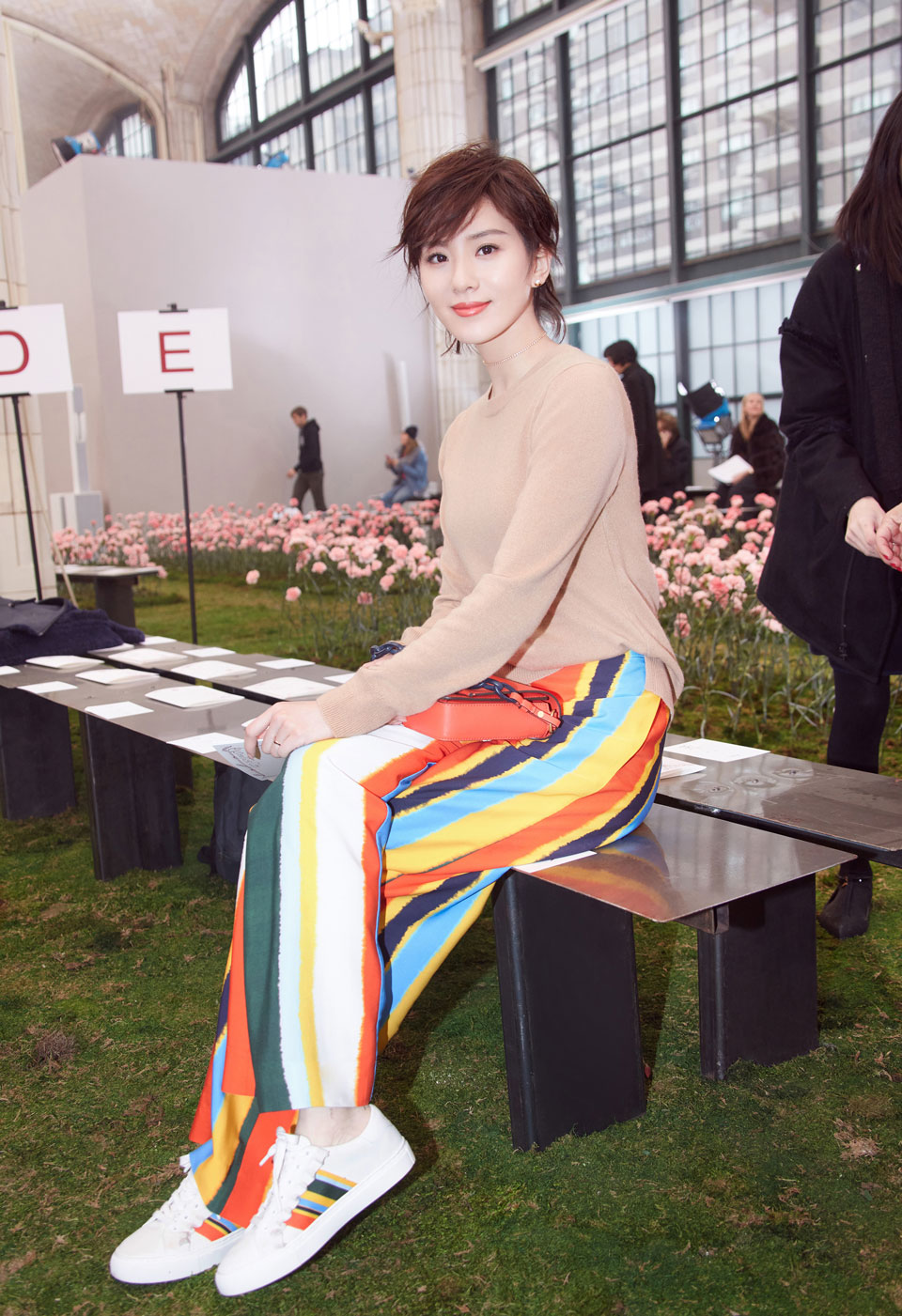 Straight from the front row of our Fall/Winter 2018 runway show, actress Liu Shishi talks to Tory Daily about the Lunar New Year holiday this week, including her favorite traditions.
My Chinese zodiac sign is…
Rabbit
Growing up, my favorite Lunar New Year traditions included…
Staying up on New Year's Eve, eating dumplings, wearing new clothes, receiving the New Year red packets from the elders and putting them under the pillow.
And new traditions I've started myself…
Like many other people, I will prepare gifts for relatives and friends, and will celebrate the New Year with them together.
My Lunar New Year plans for 2018 include…
I will keep the pace of my daily life and would love to bring new, good works to the public.
My new year decorations include…
Essential spring festival scrolls; the character for "fortune," fu; red packets, and flowers.
My favorite new year dish…
So many. Rice cakes are my favorite.
The new year superstition I never fail to follow…
Eating dumplings on the first day of the Lunar New Year.
直击Tory Burch 2018秋冬秀场头排贵宾,著名演员刘诗诗对Tory Daily的读者分享她在中国新年一直遵循的传统习惯。
我的生肖是…
兔子。
从小到大,我最喜欢的农历新年传统包括…
守岁,吃饺子,穿新衣,从长辈手里接过压岁钱放在枕头下。
属于我自己开启新年的传统是…
跟很多人一样,准备好礼物送给亲朋好友,大家一起过年。
我的2018农历新年计划是…
生活上保持现在的节奏,工作上希望带给大家新的好作品。
对于我来说,新年必不可少的装饰品是…
必不可少的春联,福字,红包,还有鲜花。
过年期间,我最喜欢吃的食物是…
有很多啊,最喜欢的是年糕。
我一贯坚持的新年传统习俗是…
大年初一吃饺子。
新年拜年时,我最喜欢送给亲朋好友的礼物是…
比较适合的物品或者是好吃的。