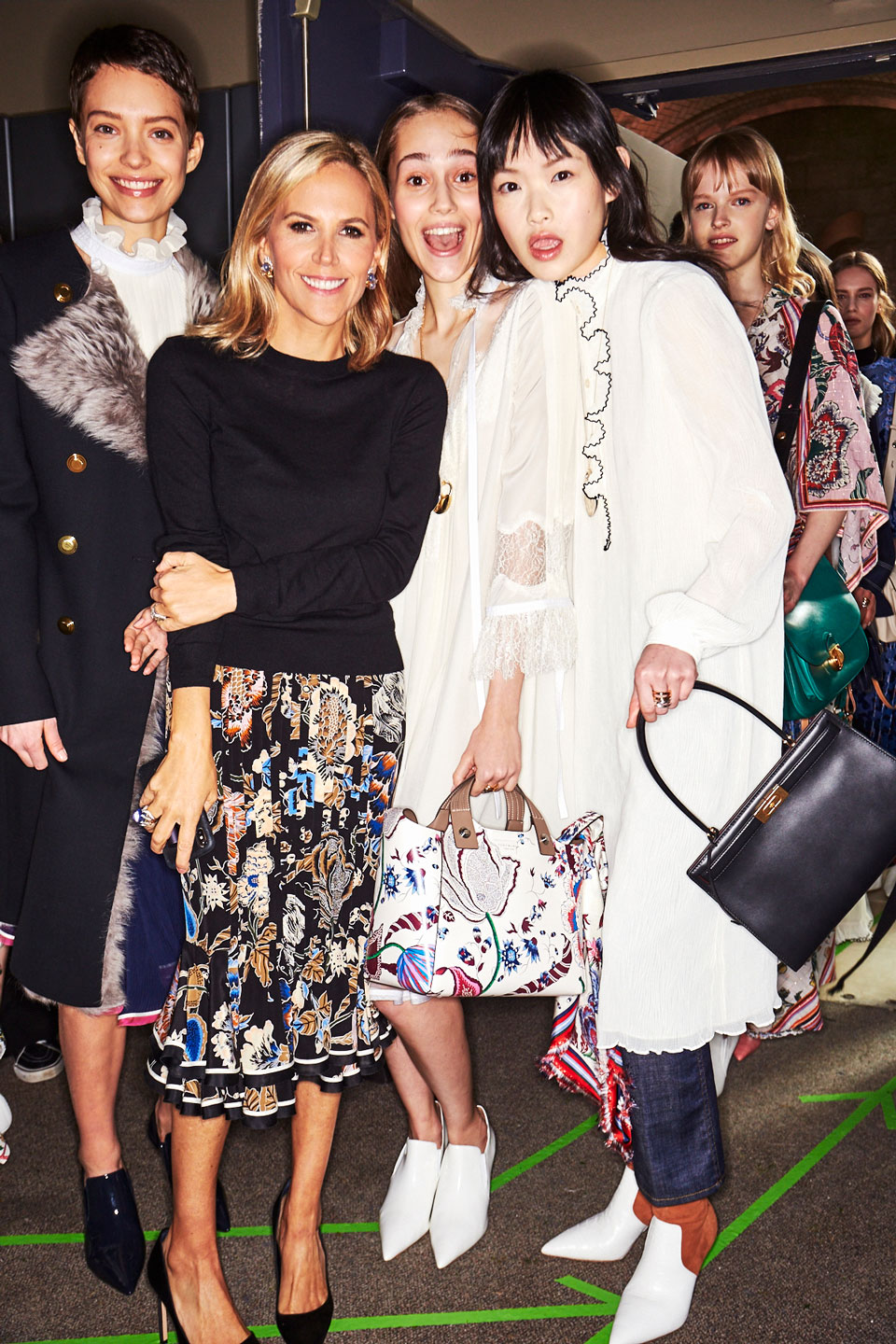 Experience show day through Tory's eyes, from dawn to dusk.
5:30 AM
The alarm on my phone goes off… I've already been scouring headlines and Instagram stories for a while now.
5:45 AM
In hair and makeup, listening to the music for the show. Vivaldi meets Massive attack… live.
6:30 AM
Taking pictures with Jen Livingston for the Tory Burch Foundation's upcoming #EmbraceAmbition campaign, launching in March.
7:20 AM
In the car with the team on my way to the venue. It's a beautiful raw structure under the old 59th Street Bridge that Miranda Brooks transformed with carnations laid out in a field of moss.
7:30 AM
It's even more beautiful than I imagined. Miranda Brooks helped create a field of carnations inspired by the drama of Pina Bausch's Nelken, with over 14,000 carnations in two shades of pink.
8:45 AM
Our team runs like clockwork. Every season, getting ready for the show is finely tuned. We always have our rehearsal 90 minutes before the actual show. It's a strangely relaxing moment. Just our team, the music and the models practicing the route. This year, we have a live orchestra playing Vivaldi and Massive Attack. It's beautiful.
9.30 AM
The interviews backstage are always a blur, but I love getting to meet and catch up with editors from Europe and Asia, whom I haven't seen in months.
10:10 AM
First looks is lining up.
1:00 PM
Toasting the team at Indochine. It's a post-show tradition that's over eight years strong.
2:30 PM
Reviewing creative for upcoming campaigns. I love the ideas proposed for pop-up shops…
3:00 PM
Phone interviews with international press who couldn't make it to the show.
7:30 PM
Dinner with my family. I haven't seen them since before the show and one quick family portrait amongst the carnations after the show.