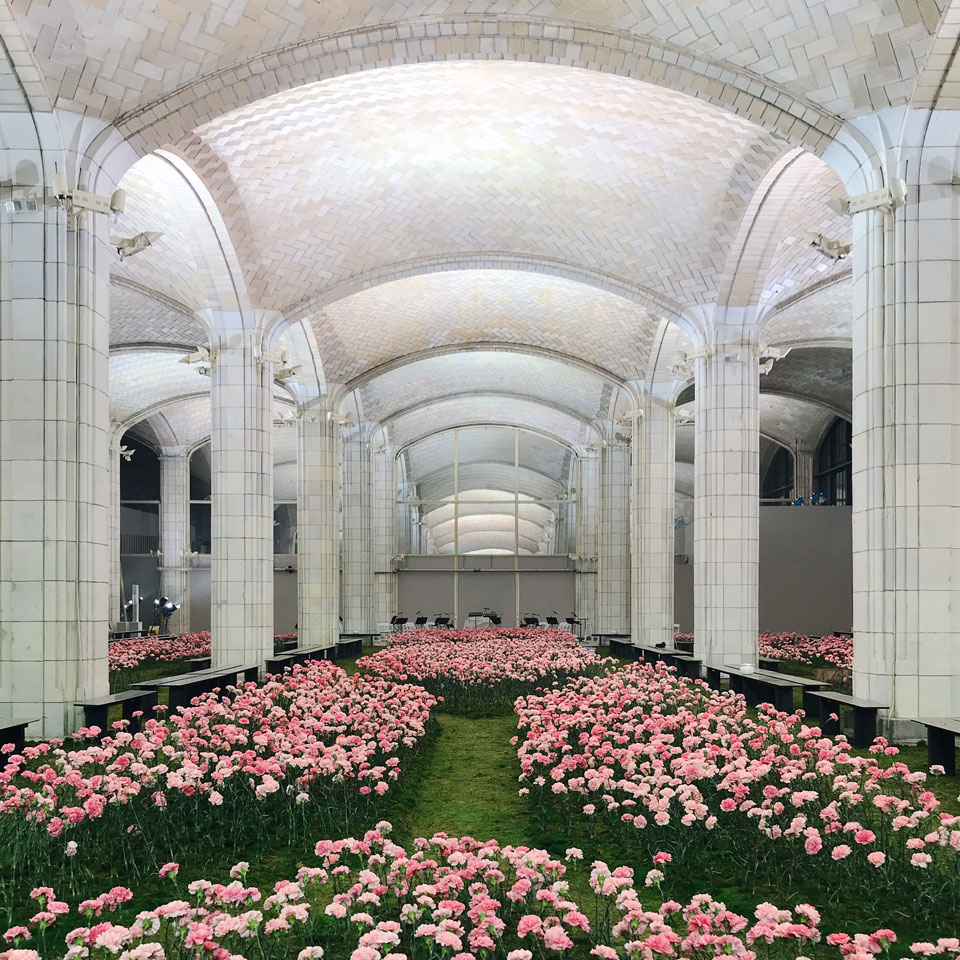 For our Fall/Winter 2018 show, we transformed the cavernous space beneath New York's 59th Street Bridge into a garden wonderland — in the middle of bone-chilling winter. Landscape artist
Miranda Brooks
created a virtual meadow with 8000 square feet of mossy greens, in which she and her team planted 14,000 pink carnations. If the set-up feels familiar to dance devotees, that's because the inspiration came from famed choreographer Pina Bausch — in her 1982 masterpiece,
Nelken
(German for "carnations"), she carpeted the stage with those rosy blooms.
Tory's runway was just Act One for these flowers, however. After the show, they were donated to florist Lewis Miller, who creates elaborate pop-up arrangements called Flower Flashes throughout the city. So New Yorkers, keep an eye out. When you suddenly spot a random carnation art installation spilling over in the street, you'll know the backstory.