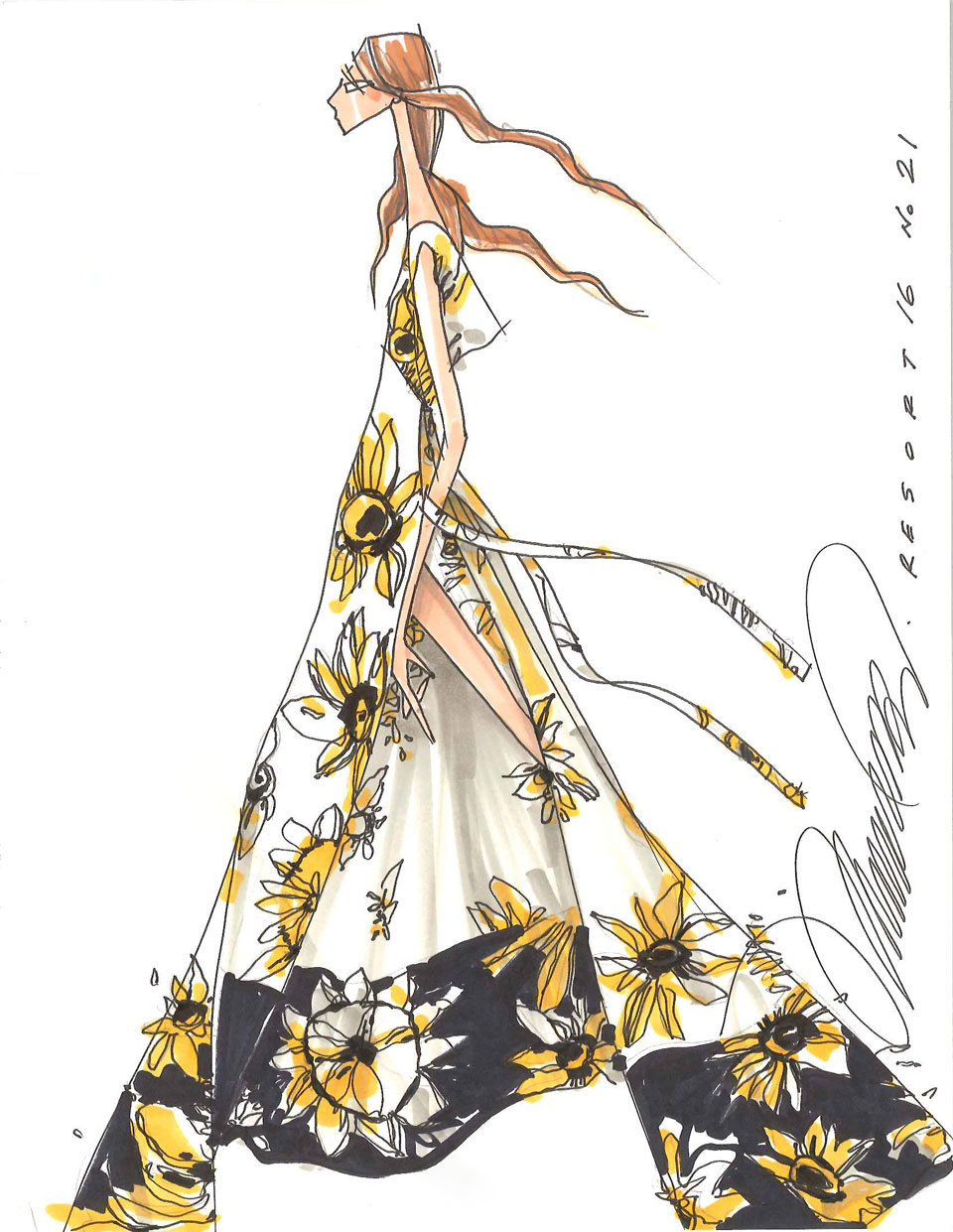 Michael Ward is a longtime fashion designer who's worked everywhere from Burberry to Diane von Furstenberg, but lately, he has been gaining buzz for the new chapter in his life: fashion illustrator. Here, get to know the New Yorker — and learn his secret to sketching runway shows in the moment, live.
My very first art love…
Does Charles M. Schulz count?
And my very first fashion love..
Brooke Shields and Martha Plimpton in the "Nothing comes between me and my Calvins" commercials. I was hooked. I was 10.
The story behind my switch from fashion design to fashion illustration…
I haven't actually switched but made a conscious effort to bring illustration back into my life. I've just launched a luxury unisex brand, The Salting. I've loved exploring the thought of a unisex mentality for fashion.
My favorite kinds of looks to sketch…
I think my eye responds to a certain energy. For sketching, I love a challenge. I love movement and capturing a moment.
Most memorable runway show I illustrated…
Derek lam's last show. I adore Derek and had the pleasure of attending many of his shows, including his very first — which opened with music by Joni Mitchell. I mean…
The secret to sketching a fashion show live…
Somehow shutting everything out. To remember the joy and trust your talent.
Favorite creatives to follow on Instagram…
@documentjournal, @putnamflowers, @richard_haines, @alessandrodellacqua, @bro_ker326, @jamespscully and of course @thesaltingnyc.
As an artist, I could never be without…
A black sharpie.