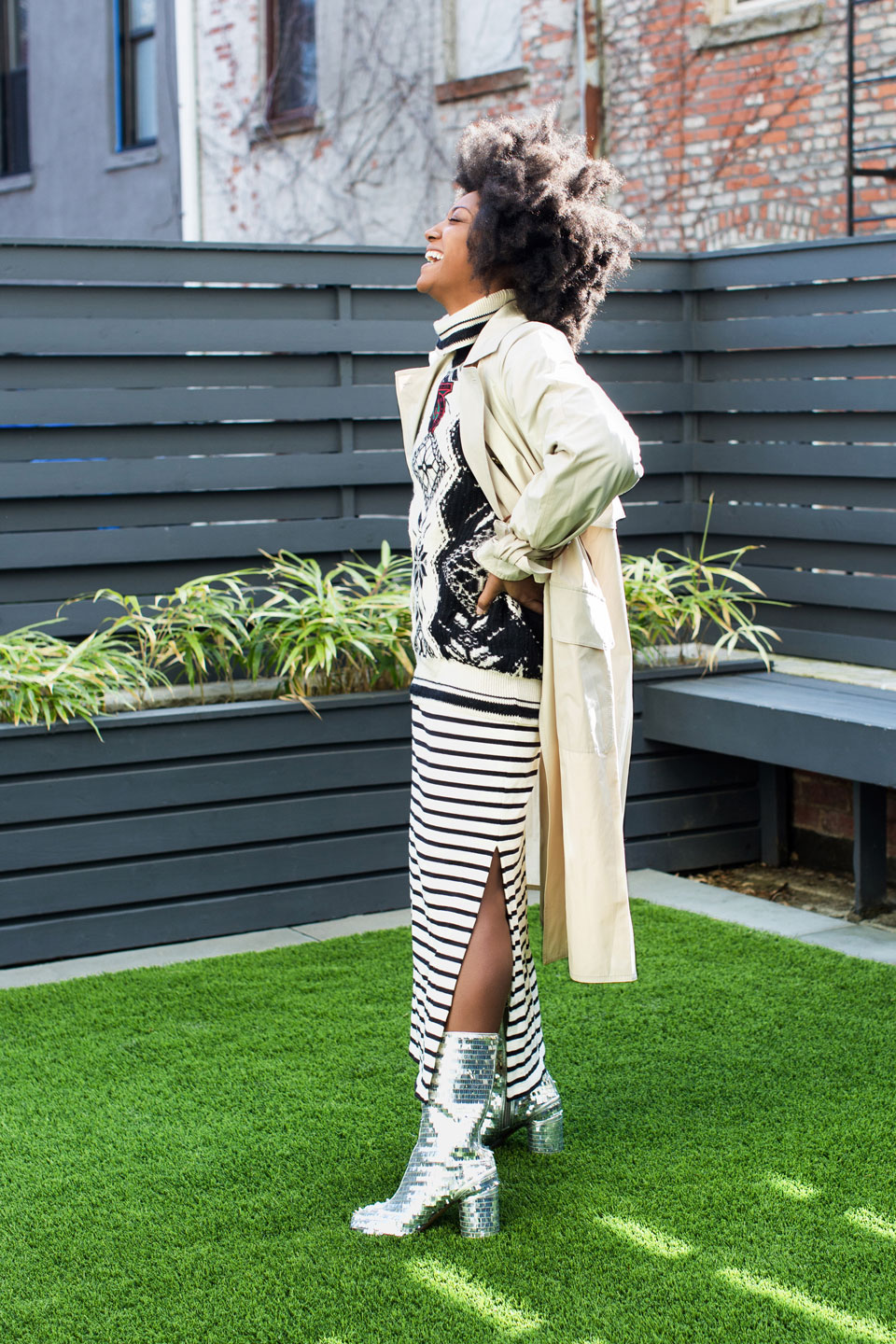 How does this stylist get through New York Fashion Week? With flats, "The Anaconda" and plenty of caffeine. Here, the ever-talented Solange Franklin, who's also Fashion Editor-at-Large at Paper magazine, shares all.
My NYFW essentials…
Phone, friends, flats, metro card.
What's in my bag…
The 6' iPhone charger I call The Anaconda; Ginger Fireball Blasts from Juice Press; S'well water bottle probably full of coffee.
Between shows, I'll be…
Prepping my next shoot.
Where I go for a nightcap…
Sel Rrose, Public, Bar Primi .. somewhere within walking distance from my office.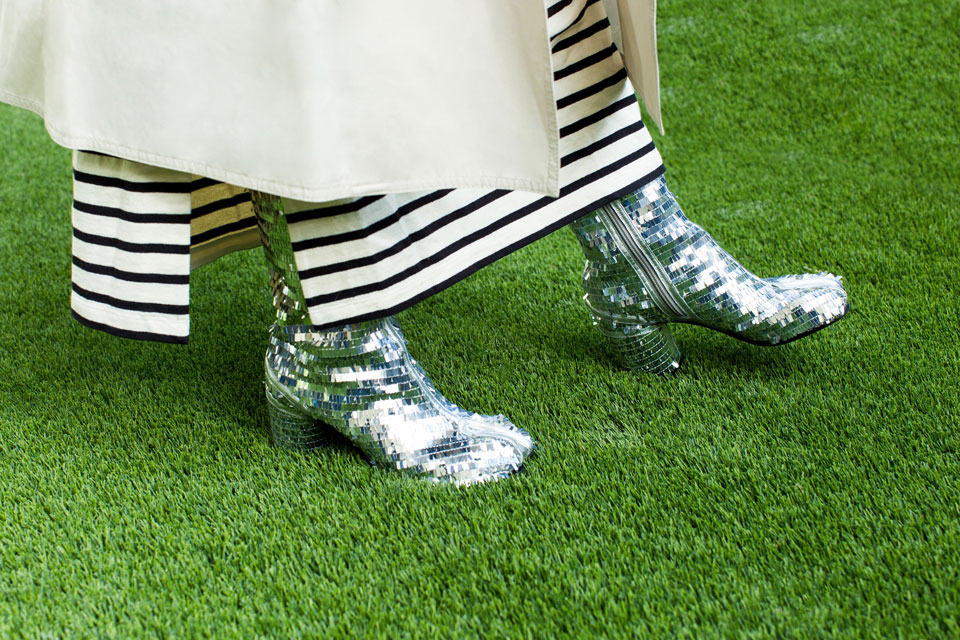 Spring trend I'm most excited to wear…
Classic trench coats, reimagined.
And my styling tip for it…
Try it without its belt or add a bumbag as the belt for a totally new aesthetic on a piece you probably already have in your closet.
My fashion week beauty secret…
Quickie massages at the nail salon.
Favorite fashion Instagrams to follow…
@vanheessees, @ibkamara and @brownfeelings.
My non-fashion distraction…
Heavyweight, a touching narrative podcast about folks trying to reconcile something from their past.
And when it's all done, I'll unwind with…
Morgenstern's ice cream.