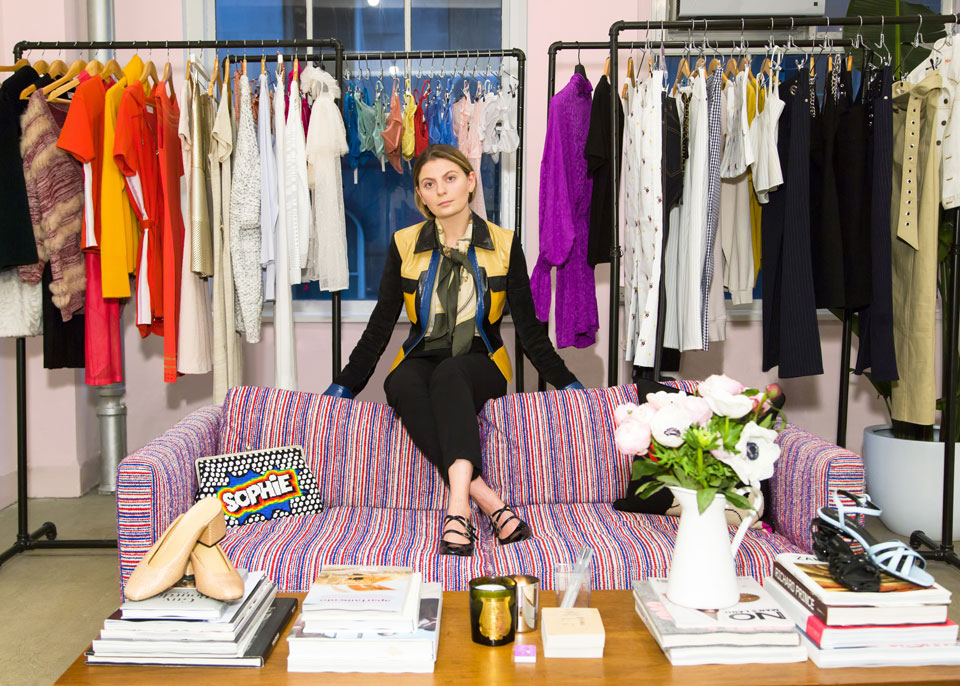 As a partner and VP of public relations firm Catherine Miran New York, Sophie Roche Conti has a job that requires her to be both invisible and, well, highly visible. It's tricky terrain to navigate, one any PR pro will well recognize. Here, the French native talks to us about her job and how she gets through New York fashion week…
My NYFW essentials…
iPhone, laptop, Juul, concealer, hair tie and lots of water!
And go-to look…
I have to be mobile so comfort is key — but always chic! My uniform is a white cotton Petit Bateau T-shirt or a thin gray cashmere crew-neck sweater, either Uniqlo or Prada, paired with tailored trousers (I have an amazing pair that belongs to my dad from the Eighties, which I had tailored to myself — they give off very strong working-girl vibes). I usually wear a pair of white high-top Converse or a Carel Kina Mary Jane shoe, a watch and a sprinkling of gold jewelry.
During NYFW, we'll be…
Organizing a series of really cool events this season! We are kicking off fashion week with a dinner for CFDA/Vogue Fashion fund finalist Morgan Lane, who does gorgeous, very cheeky sleepwear, swim and lingerie. Then we will be hosting a presentation in the LES for genderless streetwear brand FOOANDFOO and a fashion show for new cult denim brand Miaou at The Standard Hotel. Last but certainly not least, we're handling the Zadig & Voltaire fashion show, which is a major production including pretty much every cool model of the moment. It's amazing to be producing a fashion show in New York for a Parisian brand, lots of early morning calls with Europe and late nights working on seating charts!
The most challenging part is always…
Sleeping more than three, four hours!
And my favorite part…
The adrenaline! Also, the work itself. We work with so many talented designers — each is so different with their own creative universe. We work with them, hand in hand, every step of the way to make sure we are completely aligned on all communications fronts. It's challenging and also very rewarding.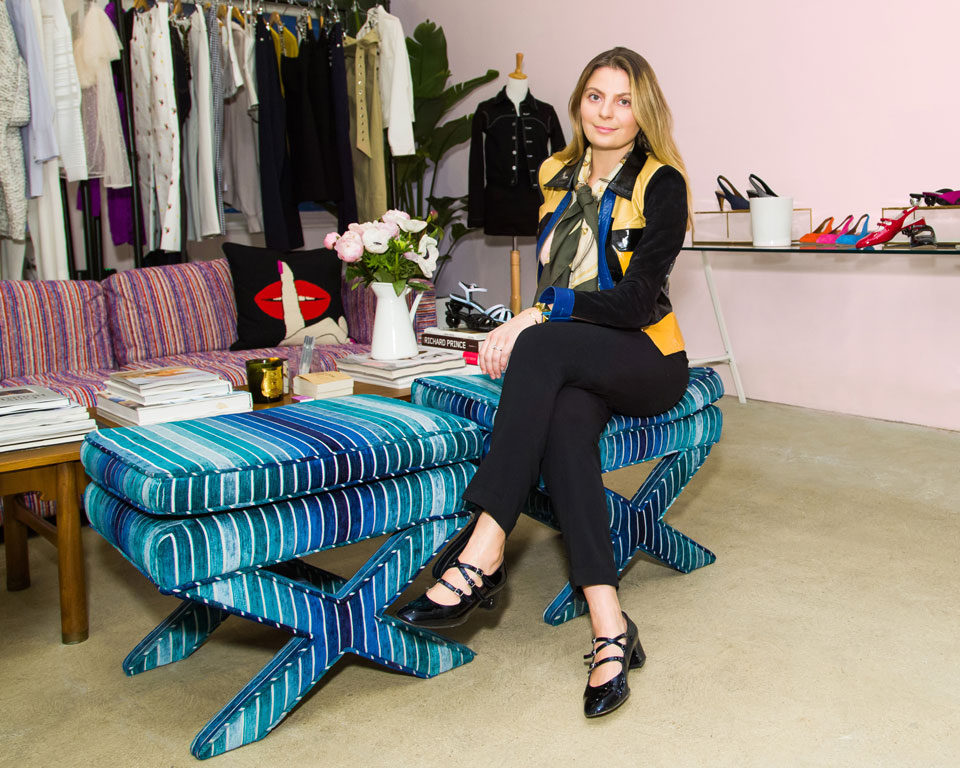 Go-to restaurant during NYFW…
We order dinner most nights to the office — sorry, it's not more glamorous! It's important to stay healthy as the days are so grueling, so we order from Lovely Day, which does amazing healthy Thai. Mulberry & Vine is also a go-to (sesame tofu, broccoli, kale/avocado plate). The nights we go out are usually for work dinners at Indochine, Omen, Pietro Nolita or The Odeon!
And go-to place for drinks…
I love MIMI NYC on Sullivan Street — it's a tiny but gorgeous modern bistro. Sit at the bar, get the house MIMI cocktail and unwind.
And my secret trick for looking well-rested after a late NYFW night…
Moisturize! When you're working such crazy hours, it's easy to forget to hydrate so moisturizing is key!
All-time favorite fashion week memory…
There was once a taxi strike in Paris during fashion week (pre-Uber days). I luckily found this amazing motorcycle taxi to take me from place to place. He stayed with me all day. It was efficient and thrilling!
NYFW vs. PFW…
New York is a place you can take risks and try new things! In Paris, the pressure is ON and the stakes are high. I feel that both places are creative in different ways — New York with its unabashed thirst for newness and cool, and Paris with its incredibly high standard for beauty and profound creativity.