"How do you marry the fun, 'get lit' aspect of Korean barbecue with the 'beef is king' approach of an American steakhouse?"
That's restaurateur Simon Kim talking and the question is, of course, rhetorical. We're standing in his new dining establishment, Cote — the answer, naturally. You'll notice as Kim takes you through the cavernous space — high ceilings, sleek black interior — that the South Korean native has a way with words. His other great gem: "We're making red meat sexy again."
If it's not already obvious, Cote is indeed a carnivore's wonderland. The first clue comes the second you slip past the doors on 22nd Street in New York's Flatiron District. A massive black-and-white mural to the left of the entrance looks like an abstract work of art; it's actually an extreme close-up of a rib-eye, its marbling creating the painterly streaks. Downstairs, Kim has encased a meat locker — where he ages prime beef — behind a glass wall, illuminated by glowing red lights, so guests on their way to the restrooms can get a glimpse of the Michelin-starred eats.
And what eats. The reviews have been raves. "This May Be the Best Beef at Any Korean BBQ in New York" blared the headline at The New York Times; Eater New York waxed on about how "what Cote offers here is sublime." In addition to Korean-style barbecue — each table is set with a special smokeless grill at the center — there are inventive takes on steakhouse standards, from shrimp cocktail (albeit with gochujang chili paste) to a wedge salad (topped with sesame and tofu dressing). Chef David Shim helms the kitchen and he has experience in both worlds, having worked at M. Wells Steakhouse and K-Town's Kristabelli not to mention Gramercy Tavern and L'Atelier de Joel Robuchon.
Here, the Tory Daily cheat sheet to this latest hot spot — whether you're in town for New York Fashion Week or, with the Winter Olympics upon us, simply have all things Korean in mind.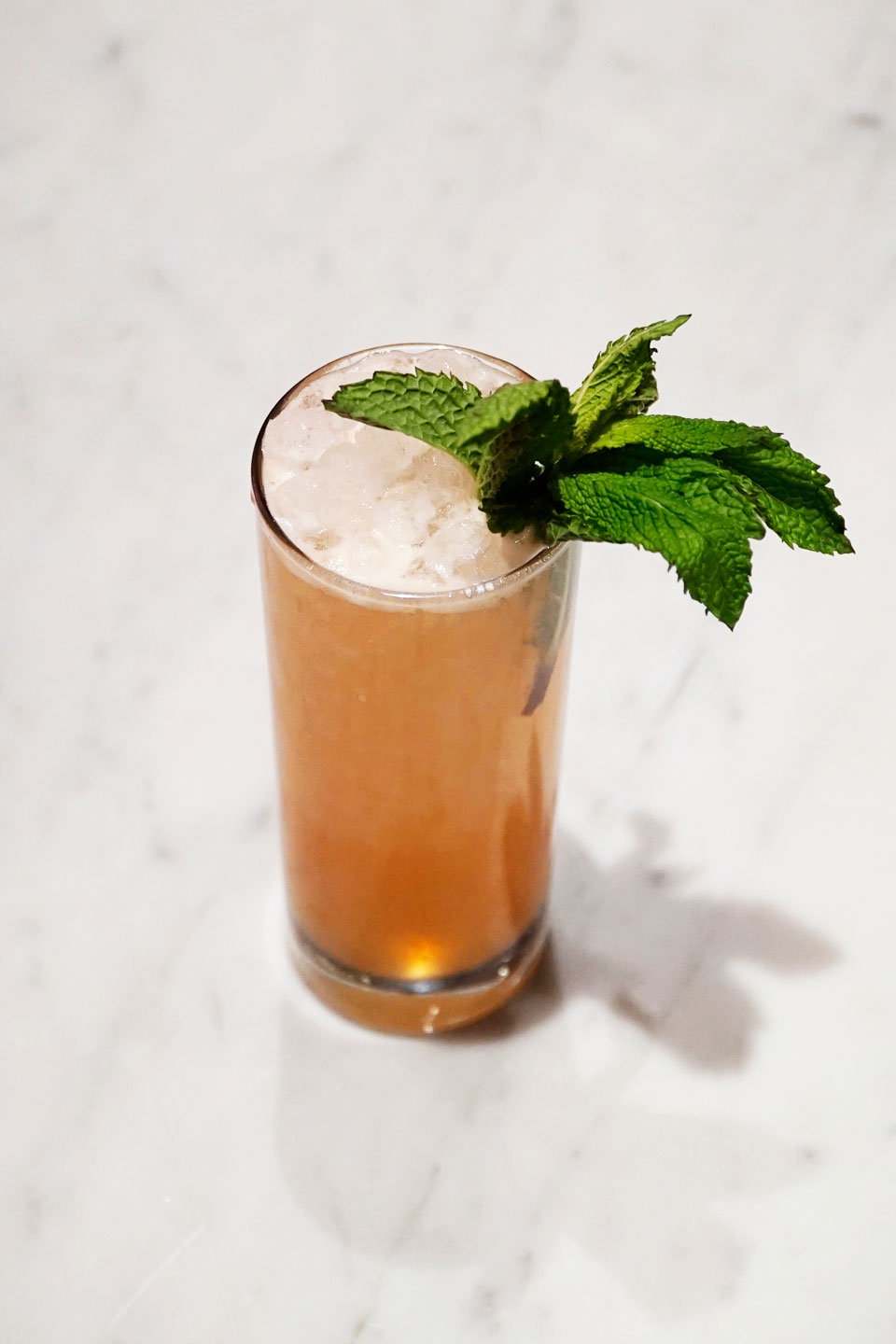 You Can Go Home Again
Kim has an impressive track record in the restaurant world — his last place, the Italian-Korean hybrid Piora, also nabbed a Michelin star and prior to that he managed spots for Jean-Georges Vongerichten and Thomas Keller. But the concept for Cote has been a long time coming. "I've wanted to do this for the past nine years," says Kim, whose father was the culinary influence in his life. "I'm Korean, I wanted to do my heritage." To that end, even the decor is plucked straight from Korea, including a centuries-old kitchen cabinet by the bar from the Joseon Dynasty.
What's in a Name
Cote means "flower" in Korean and Kim chose the name for the many different plays on the word. "The wine Côte-Rôtie; côte de bœuf, which is my favorite cut of steak; the French coast," he explains. "And, in Korea, they call a well-marbled meat a flower meat because the marbling looks flowered."
First-Time Order
For guests on their first visit, Kim recommends the Butcher's Feast, which includes four different cuts of beef plus side dishes, salads, stews, vegetables, egg soufflé and dessert. "It's the fool-proof way of enjoying the Korean barbecue experience," Kim says, noting that the meats come in a carefully curated progression, "almost like a Japanese omakase — but in a more fun and convivial environment than the seriousness of a sushi bar."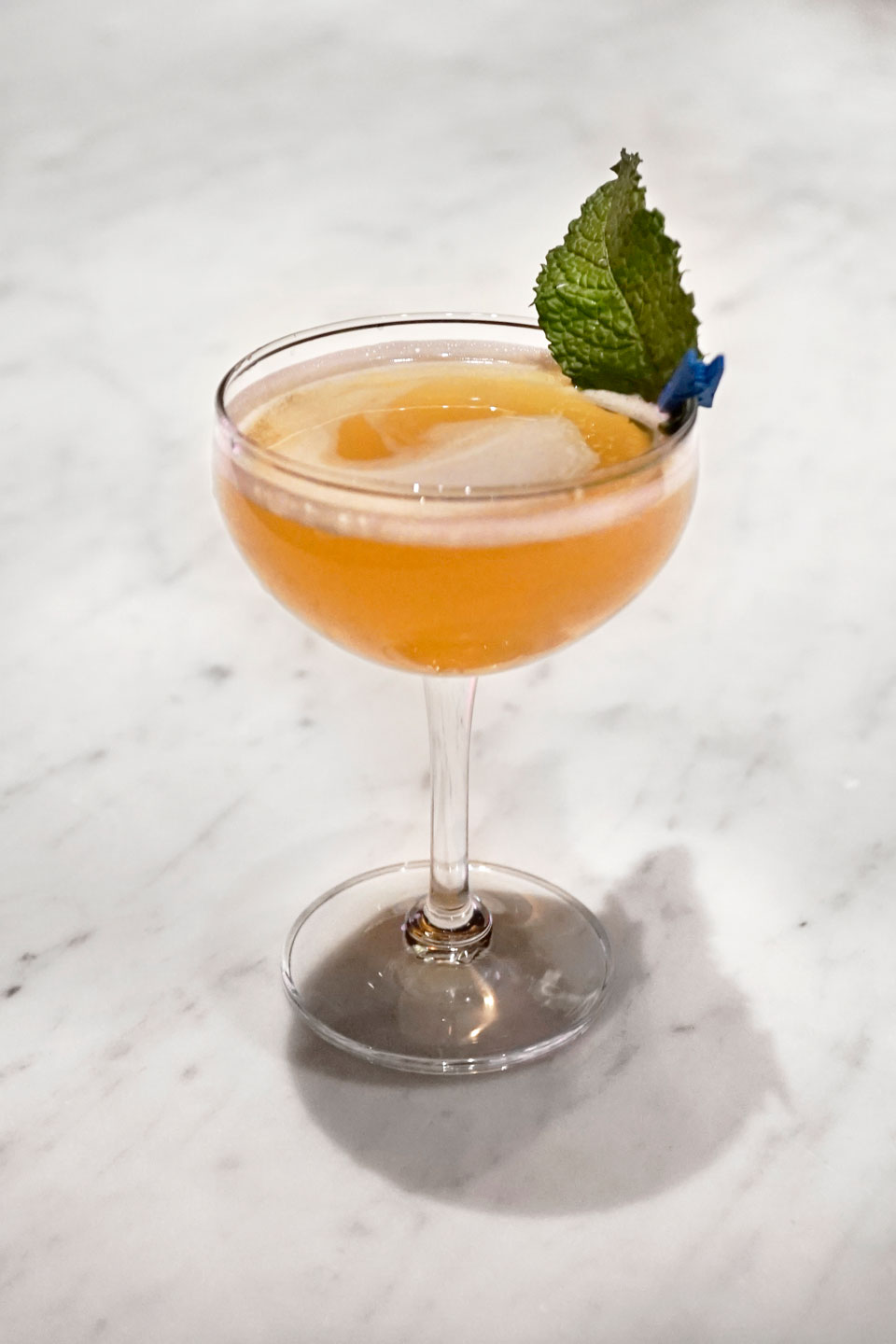 How Do You Say Cheers in Korean?
Kim has tapped Victoria James as the Beverage Director and even outfitted the wine cellar entirely in pink in her honor — a nod to her book,
Drink Pink: A Celebration of Rosé
, which was published last year. Meanwhile, Cote's head bartender Devin Kennedy has innovated on the cocktail side — for instance, the colorful concoctions you see pictured here. And, of course, because one happens to be an inventive take on
Tory's favorite drink, the Southside
, we had to share the recipe with you.
SEOUL-SIDE COCKTAIL
Ingredients
1 1/2 oz soju
1/2 oz East India Solera sherry
1/2 oz simple syrup
1 oz lime juice
3 mint leaves
Directions
Combine all ingredients together in a shaker. Add ice and shake hard for 15 seconds. Double strain into a chilled coupe glass. Garnish with a mint leaf.
Coming Attractions
This spring, Kim is opening a lower-level speakeasy called — what else? — Undercote. He's mum on the details except that nature will be a theme and the snacks will include riffs on Korean street food.