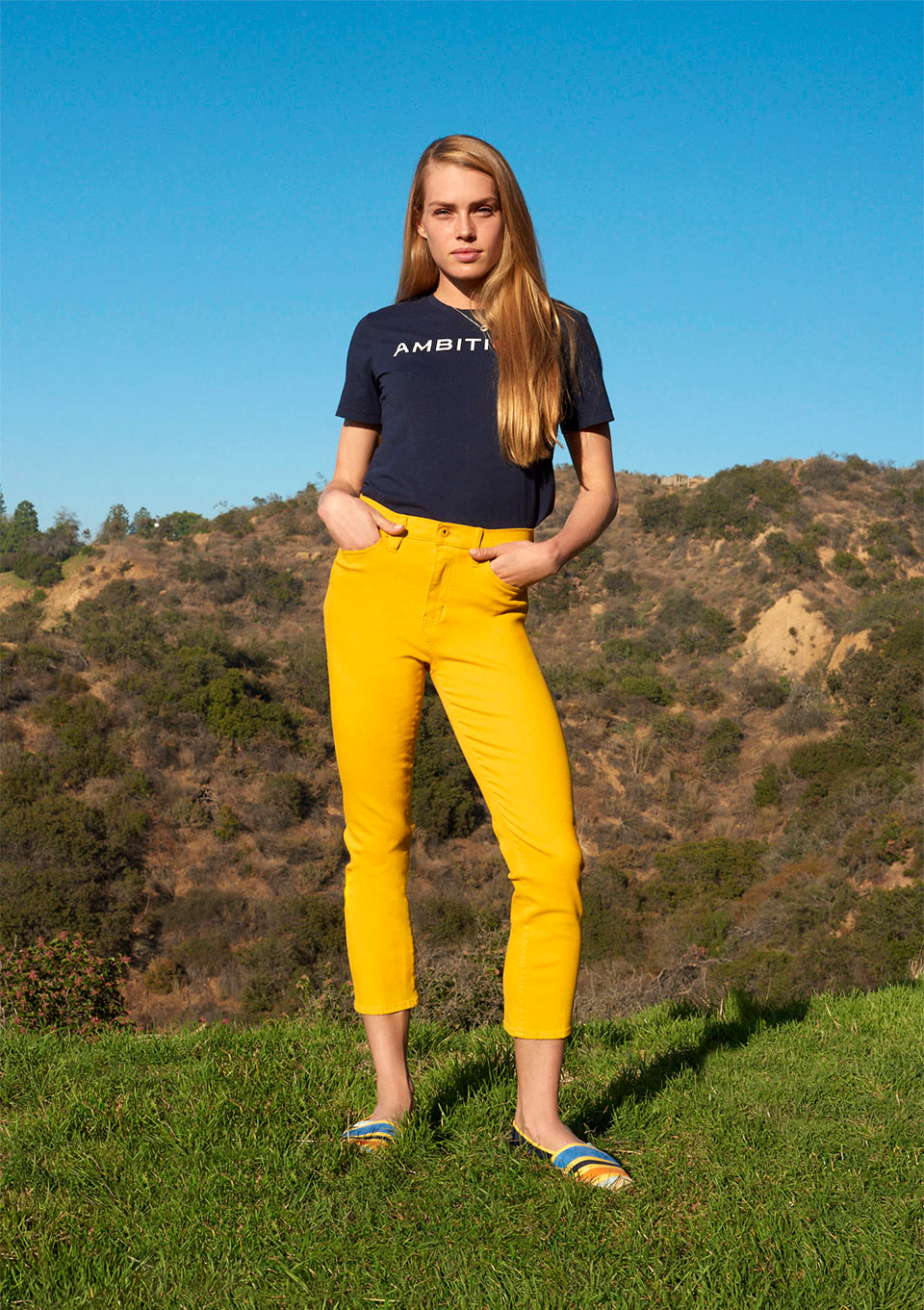 What does it take to be an Olympian? Grit, guts and… a mean bowl of granola. It's a winning formula for Olympian runner Colleen Quigley, who shares a host of feel-good recipes on her site Steeple Squigs, including her popular granola mix. Two weeks after she nabbed a Top 10 spot at the 1500m World Championships, Quigley takes some time out to chat with Tory Daily about her running highs — and lows — and how she stays motivated to keep going and going and….
#EmbraceAmbition means…
Having big goals and dreams can be really scary. Especially if you think people will call you crazy for saying thinks like "I want to medal in the next Olympic Games." So for me, embracing ambition means putting yourself and your big, scary goals out there in the universe for everyone to see. Don't use hedging words and attach asterisks when professing your dream. Say it loud and proud! I want to medal in the next Olympic Games!
The woman who inspires me to #EmbraceAmbition most…
My mom has been a huge inspiration in my life. Before I was born, my mom was teaching at grade school and when she had kids she decided to stop teaching other people's kids and teach her own. My big brother, little sister, and I were homeschooled by my mom until high school. She also owned and operated (and still does) her own business. It is an after-school learning franchise called Kumon and she owns her own branch in St. Louis. My mom loves learning and is always eager to try something new and challenge herself. She is never afraid of failure and taught me that it's okay to try and fail because that is how we learn. If our goals are big enough, then we are sure to fail along the way, and that's just all part of the beautiful process.
Ways in which I embrace ambition in my life now…
I train with a badass group of women in the Bowerman Track Club. We call ourselves the "Bowerman Babes" and this is a group of world-class athletes. We have all been to at least one Olympics and every single woman works so hard every day. We push each other in practice and support each others' goals, on and off the track. I can never get complacent around these women because they are all pushing the envelope of what is possible every day. I feel lucky to be part of such an inspirational group that feeds off of each other's ambition!
My motivation mantra…
Whenever the weather sucks or I just don't feel like getting out there and want to stay snuggled on the couch, all I have to do is think about my competitors. I know they are out there working their butts off to beat me… so I get up and put in the work!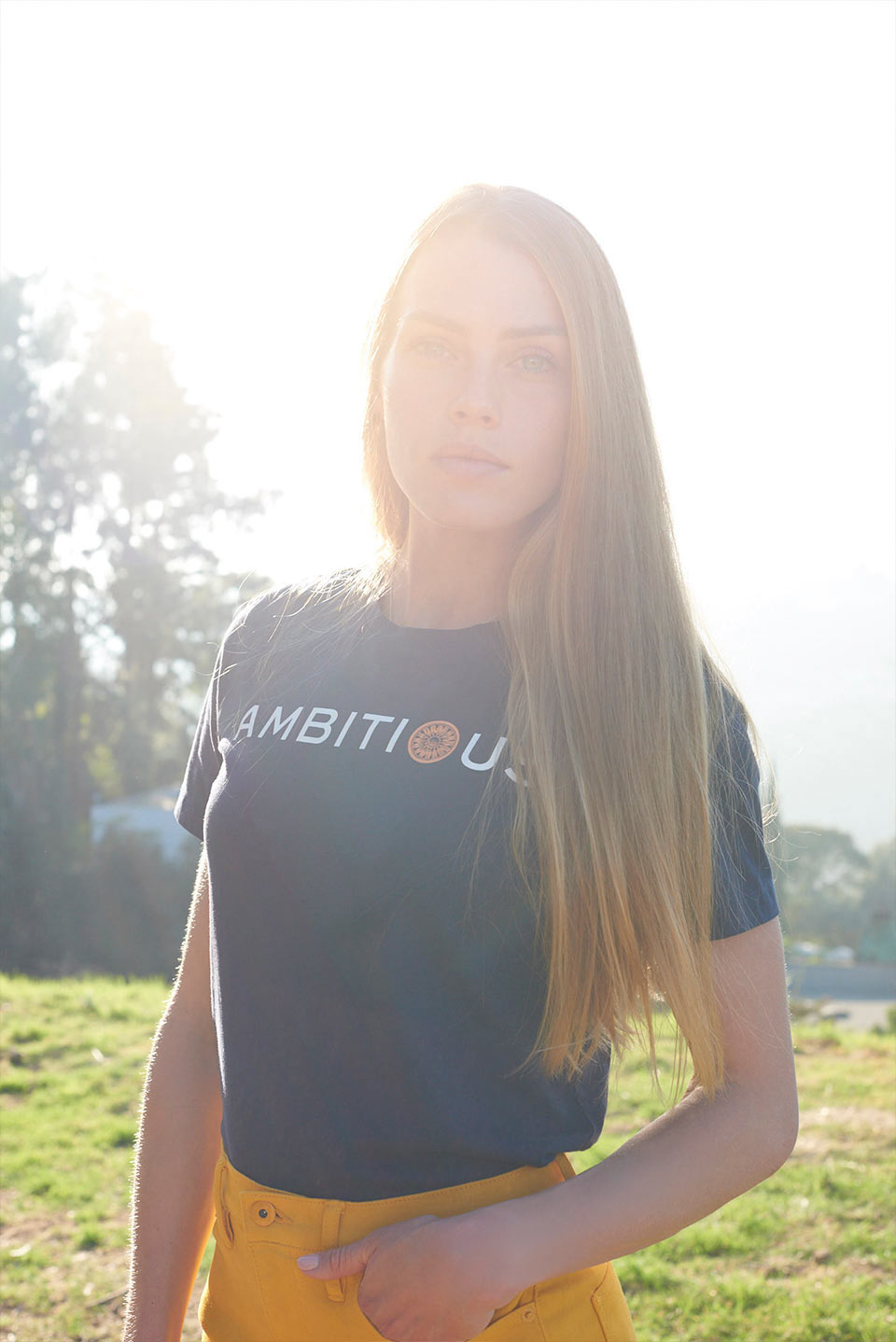 Proudest moment…
That's easy. The moment I crossed the line at the Olympic Trials in third place and became an Olympian. Both my parents ran marathons back in the day and my older brother ran in college and for a couple years professionally. They all came just short of their goal, which was just to qualify for the Olympic Trials. It really made me realize how awesome it was that not only had I gotten the chance to compete at the USA Olympic Trials, but I would have the honor to represent our country at the Olympic Games. My whole family made the trip to Rio and we celebrated my eighth place finish as if I had won gold!
Most challenging moment…
This one is also easy. This past summer we had World Championships in London, England. For my event, the steeplechase, you have to run a qualifying race at Worlds in order to make it to the finals (where they give out the medals). This was my third USA team to qualify for and I had now solidified myself on the world state and was even talking with my coach about my chances of medaling. Making the final in the steeplechase for me was just a matter of having a decent day, not making any huge mistakes, and staying on my feet.
Which is exactly what I did. Until after the race I found out that I had been disqualified for having stepped half my foot on half of the white line separating the track from the infield. Nothing like this has ever happened to me; it wasn't something I had been aware of or worried about, but in mere moments I was suddenly not allowed to even compete in the finals the next day. I was completely crushed. To make matters even more heartbreaking, the next day I watched my Team USA teammates run incredible races and finish one-two. I watched the race from the stands with tears streaming down my face wondering what could have been.
And how I overcame the above…
My season wasn't over after World Champs that summer — I still had a couple races on my schedule. So first things first: After a day or two of feeling sorry for myself I had to pull myself together and look ahead to those last opportunities to race. We train so long and so hard for just a handful of races — I didn't want to waste all the hours and hours of training I had done leading up to that competition. One thing I started doing after that experience that I think has been a total game-changer for me is meditation. In the past I never took seriously the importance of getting your mind ready for competition. Training has always been about getting my body fit and primed for racing. Now I have a new focus: my mental readiness, to take full advantage of every opportunity and get the most out of myself during my workouts and races. I am able to handle the highs and lows with more balance and perspective. Being more present in every moment, every step, and every lap has improved my ability as an athlete. Meditation has also been beneficial in my personal life and has made me a happier and more mindful person outside of running.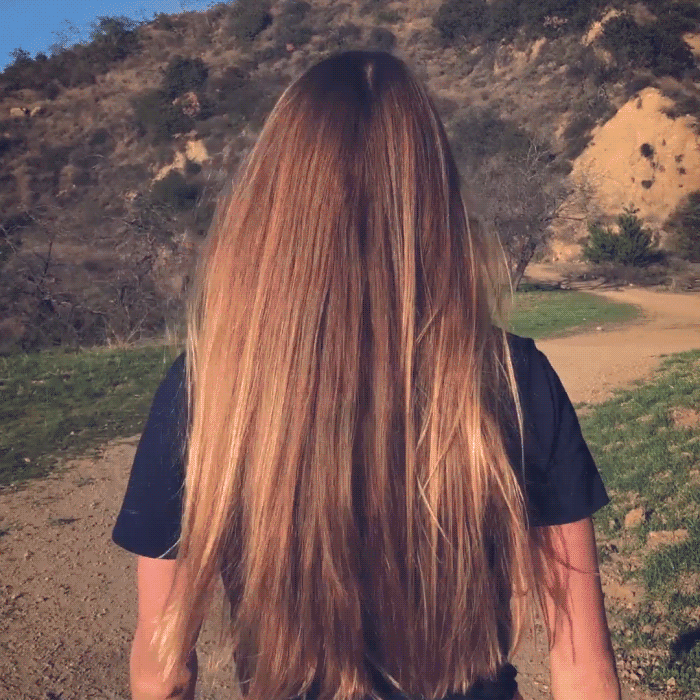 I started running when…
I was homeschooled until high school but did a little bit of grade-school track with a local school when I was growing up. I mostly did it because my parents were the coaches of the team and my older brother was into running. Truthfully, I didn't really enjoy running at this age. I was more interested in soccer and dance, which I did for nine years. During my freshman year, I went out for the cross-country team to get in shape for soccer tryouts. I wasn't excited about cross country but quickly felt at home on the team and had such fun fall that I decided not to even try out for soccer in the spring; I signed up for track instead.
And what I loved about it then…
I think I fell in love with the team — the girls were all so kind and so supportive, immediately making me feel welcome and wanted. As a high school freshman, this was something I was craving and it made me feel good to be part of such a great group of young women. That's still my favorite part of the sport. Now I train with the
Bowerman Track Club
.
And what I love about it now…
A lot of people think they aren't good at running or that their bodies weren't made for it. And while in some cases it may be true that not every human body is made to be an elite runner, I love that anyone can be a runner. All you need is a pair of shoes! I also love the feeling of being fit, in shape and primed to run fast. Going for a long run at the beginning of the season after a few weeks of eating junk food, drinking alcohol and taking time off training, I feel horrible and have to just put my head down and get through the run. But then a month or so later, after some grueling workouts and getting back into my normal healthy diet, I feel light and fast, my feet pop off the pavement and I'm flying… the runner's high.
What's next for me…
The next Olympic Games will be in Tokyo in 2020. Until then, we have a couple World Championships that I will be (hopefully) competing in and continuing to prove myself on the world stage so that in 2020 I can contend for a spot on the podium!