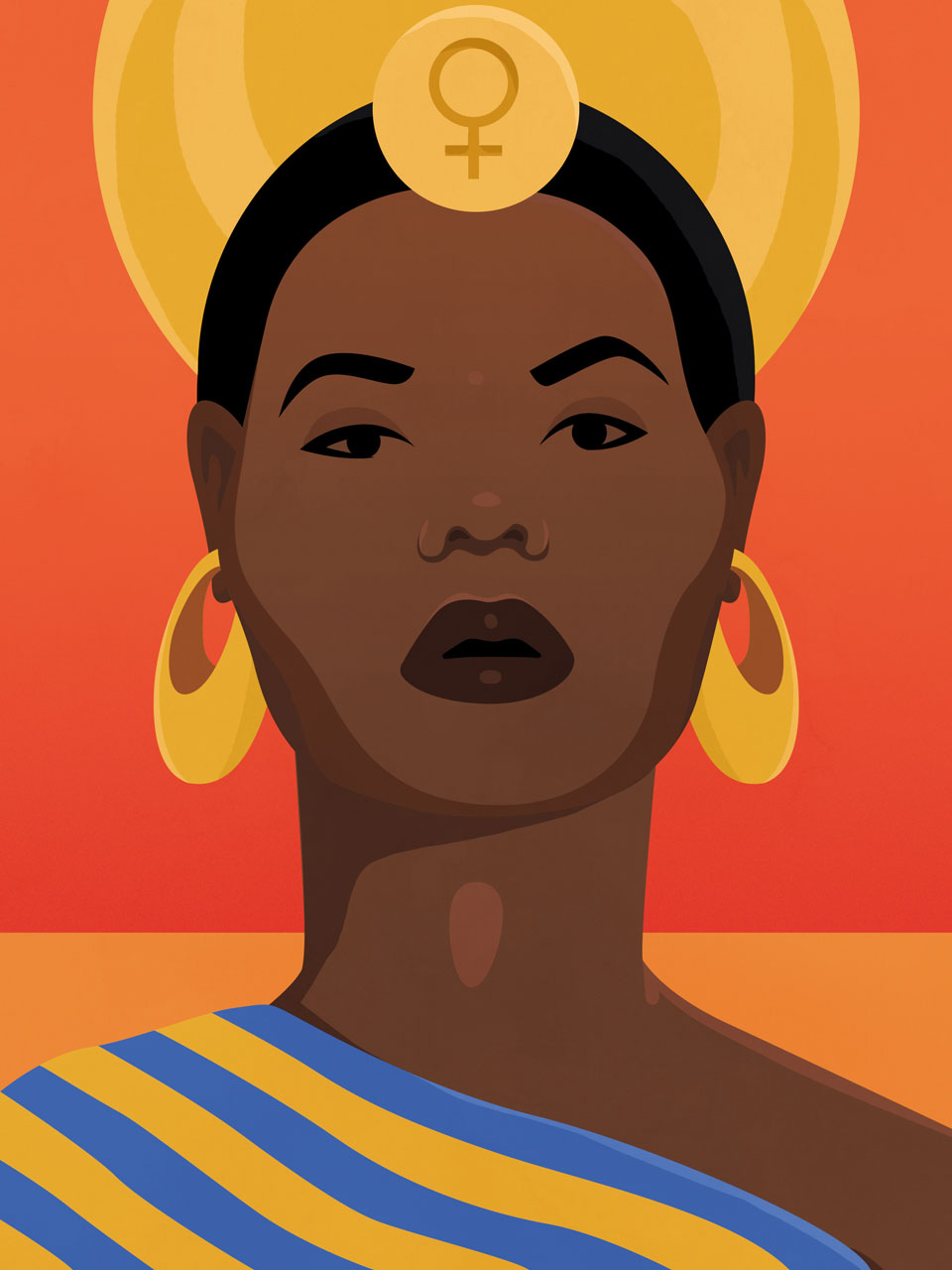 As we continue our celebration of inspiring women and National Women's History Month, let's not forget all the pioneering female figures who have slipped through the proverbial cracks of history. And, trust us, there are plenty — as author Mackenzi Lee demonstrates in her recently released book, Bygone Badass Broads: 52 Forgotten Women Who Changed the World (Abrams Image).
"As long as there has been recorded history, there have been women in the narrative — complex, ambitious, villainous, and virtuous women, who made remarkable contributions to the world long before Rosie the Riveter flexed on the poster," writes Lee. "[This book] is my attempt to put women back into the historical narrative and to portray them as the complex, three-dimensional humans they were…." Here, excerpts for a trio of Lee's bygone badass broads.

QUEEN ARAWELO
Somali royalty who took over her father's throne, circa 15 CE

"Citing the past decades of war that had stricken Somalia as evidence that men break everything they touch, she packed her government with women.
"Under Arawelo, girls ran the world, and their men stayed home, took care of the children, and cleaned.
"Arawelo's new decrees regarding gender roles and government appointments passed the Furiosa Test — meaning they got men's rights activists riled up. When husbands across the land protested the shake-up, Arawelo and her massive populous of feminist badasses staged a kingdom-wide walkout, leaving their men with nothing but a note on the pillow: Roses are red, gender's performative, your ideas about women are so hella normative. That is not how history actually records it, but they did stage their own Day Without Women, abandoning their homes for a day to prove just how essential they were."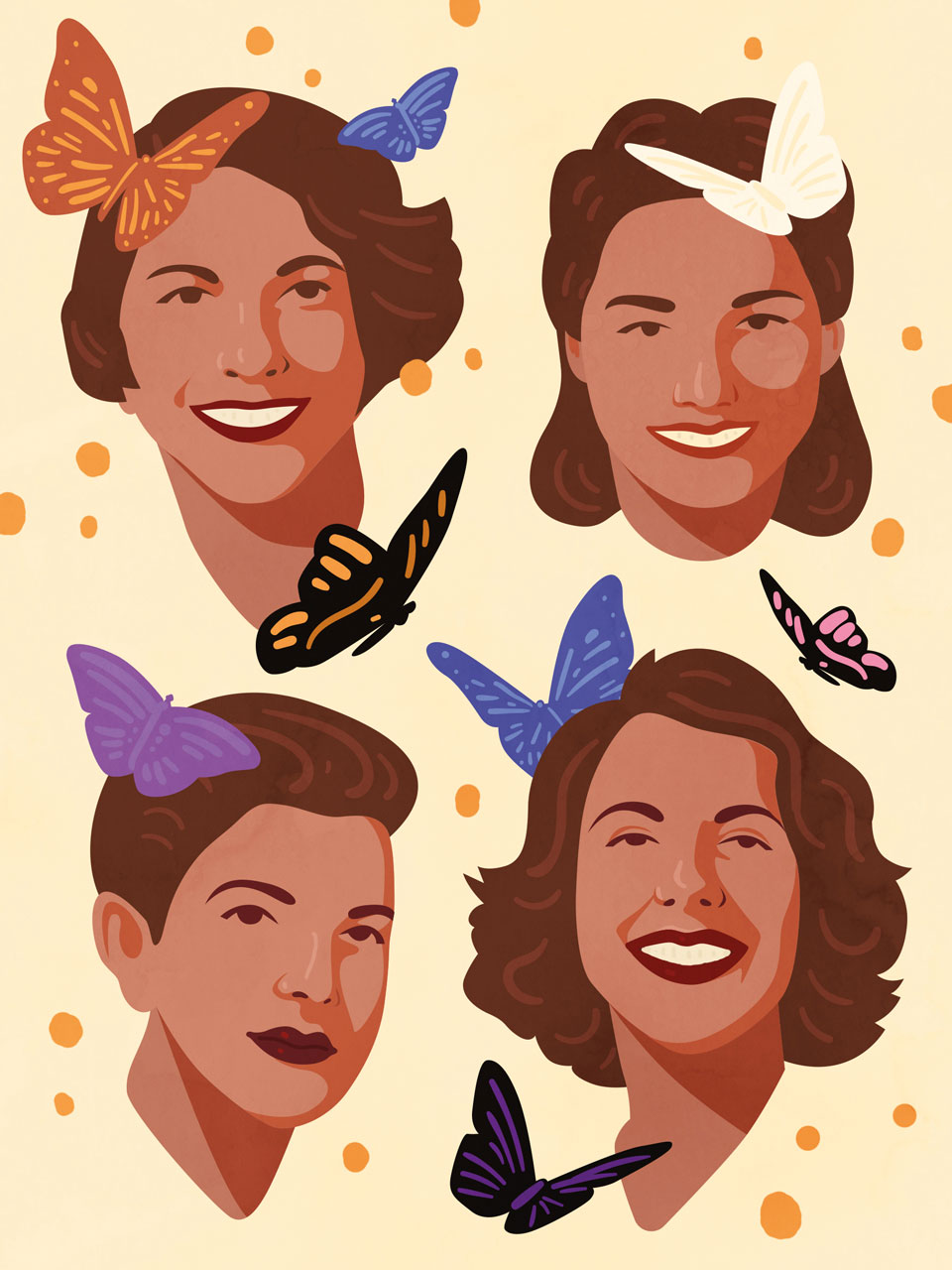 PATRIA, DEDE, MINERVA & MARIA TERESA MIRABAL
Sisters who stood up against Dominican Republic dictator Rafael Trujillo
"Their mission statement was 'hell-bent on toppling a tyrant.' As their supporters grew, the sisters did everything they could to raise awareness of the truth behind the government's abuse of power, bring Trujillo down, and restore democracy to the Dominican Republic. They distributed pamphlets about people Trujillo had killed and tracked down the truth about those who had been disappeared. They built guns and bombs. They spoke out against Trujillo's abuse of human rights and his regime's brutality.
"In short, they resisted.
"Their code name among the movement was Las Mariposas (the Butterflies)."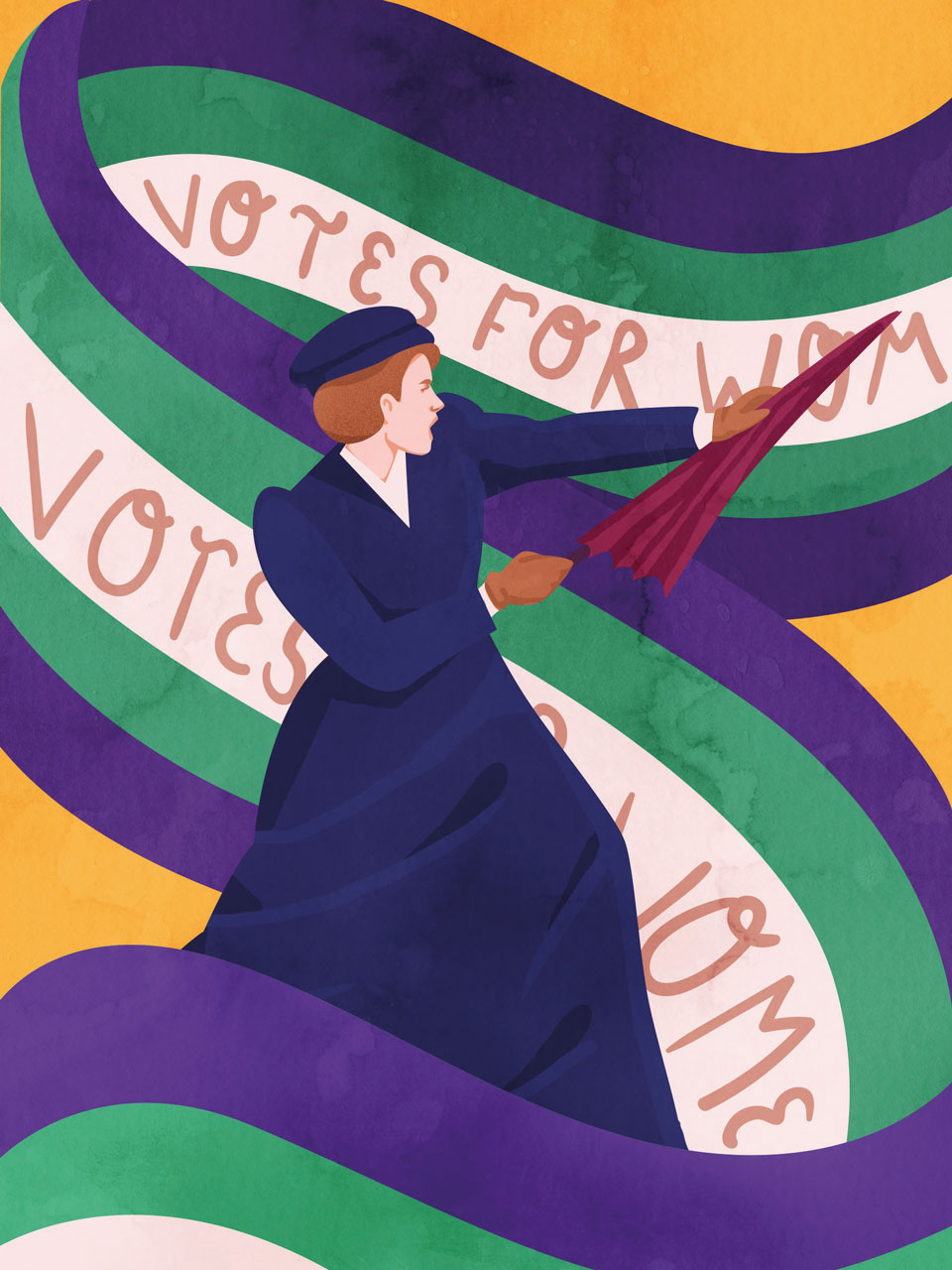 EDITH GARRUD
English suffragette who put her knowledge of jiu-jitsu to good use
"It's 1908. The suffrage movement in England is reaching critical mass, and the police are getting brutal because they thought girls just wanted to have fun, but it turns out they actually want to have fundamental human rights.
"What's a girl like Edith to do when she sees women beaten in the street by men twice their size just for asking for the right to vote? Open a jiu-jitsu school to teach suffragettes to unleash their feminine fury on the men standing in their way.
"In her women-only gyms, Edith taught the suffragettes martial arts to defend themselves against police brutality. She also assembled an elite hell-raising, face-breaking girl gang of thirty women to protect Emmeline Pankhurst and other leaders of the movement. Edith personally trained these fighting girlfriends in hand to hand combat and outfitted them with weapons they could conceal under their skirts and armor to wear under their dresses. Once their training was complete, she sent her jiu-jitsu suffragettes to the streets to defend the frontlines of their movement.
"That's really what they were called. The jiu-jitsu suffragettes."