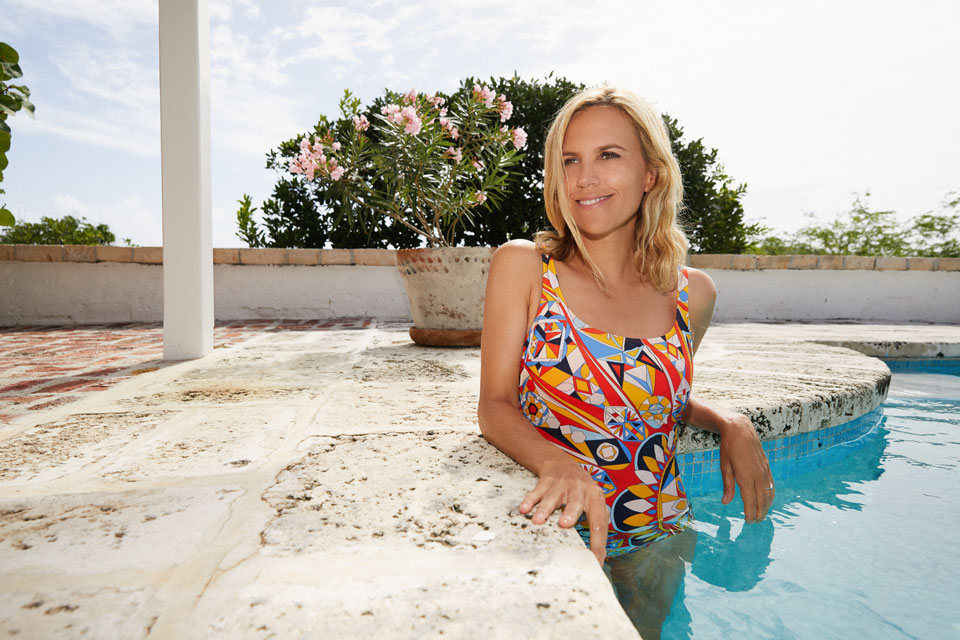 Tory opens up about spring-break plans and her getaway style essentials.
Where did you go for spring break?
We are always near the water. Give us sun and water any day — we're all water babies. When the weather warms up, there's nothing I love more than being by the ocean. Swimming, fishing, hiking…
What do you pack?
The essentials: bathing suit, cover-up, sunglasses, sandals, hat, oversized beach towel and a long tunic for evenings. And a good book. Always a good book.
What are you loving right now?
All our T terrycloth pieces. I love a great oversized towel — it's a touch of luxury — so for spring we designed a number of different styles, including a fun fringed caftan, using that same thick, soft brushed cotton yarn. We even did a roomy tote — the perfect beach bag.
What are you wearing here?
The kaleidoscope tank suit. We spent a lot of time on getting the fit to be perfect. The entire swim collection, with colors and patterns inspired by the work of interior designer David Hicks, is sunny, bright and optimistic — which fits right in with the season.