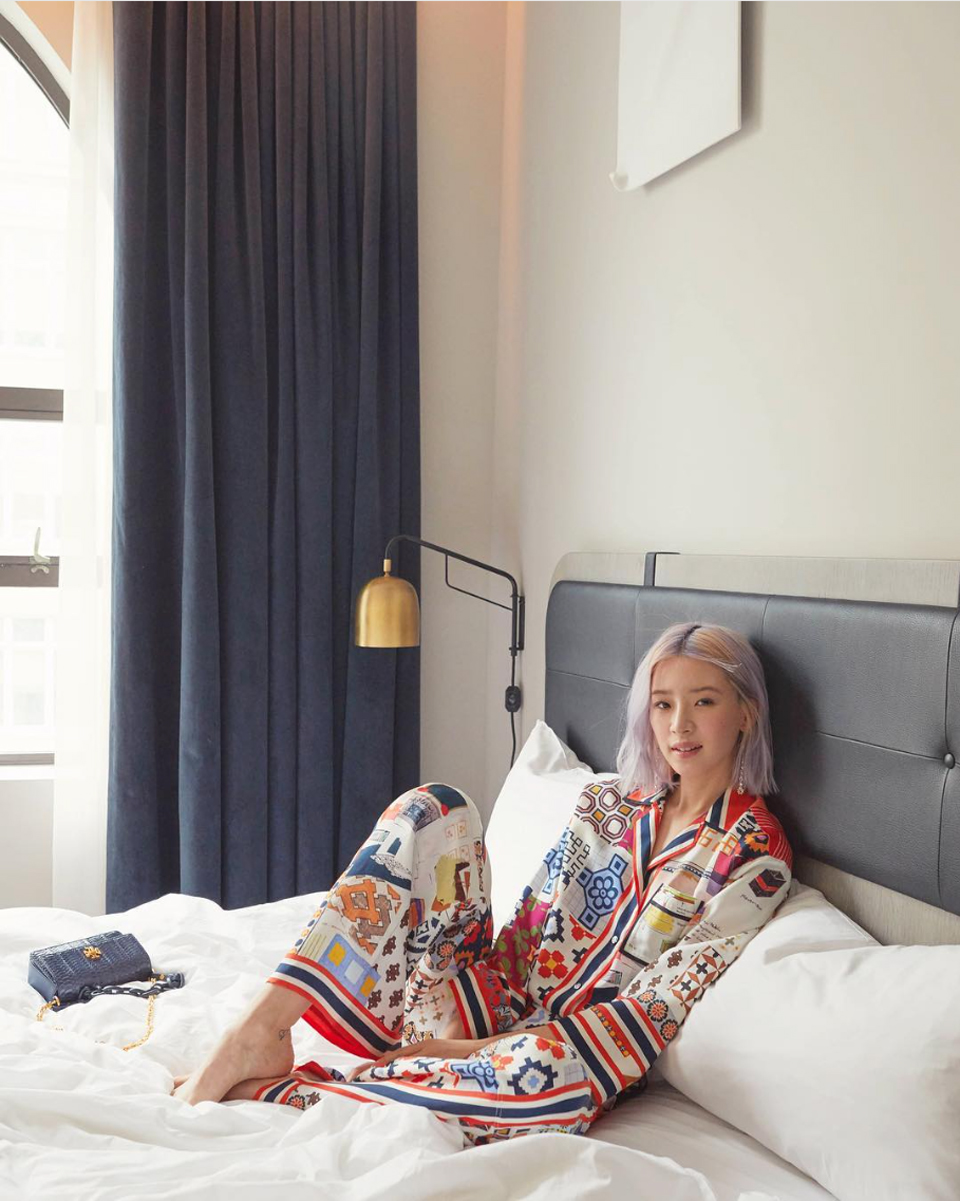 The secret to chic print-mixing…
Balance.
Style tip to keep in mind…
I love mixing and matching prints, but then toning it down with a solid color — like a neutral, or a darker color. I love the navy in these pajamas, so I decided to wear a navy jacket to highlight it.
Accessories tip…
If you're wearing print, keep the accessories solid, and then just have the print stand out.
Always….
Mix different patterns. If I'm doing a floral, I like to pair it with a plaid or a checked blazer to have the feminine and then a little bit of coolness — like a toned-down print.
Never…
I don't think I would do too many animal prints. I just stick with one. The other day I actually did leopard pants and leopard jacket, which looked cool. But I wouldn't mix my animals.
How to rework what you're wearing in a different way….
I think with the pants, I would wear just a white t-shirt, because the pants stand out on their own. The top, I could do so much with it. I could wear it with jeans, I could wear it with a high-waisted A-line skirt to dress it up. Or even a pleated skirt would be really fun…