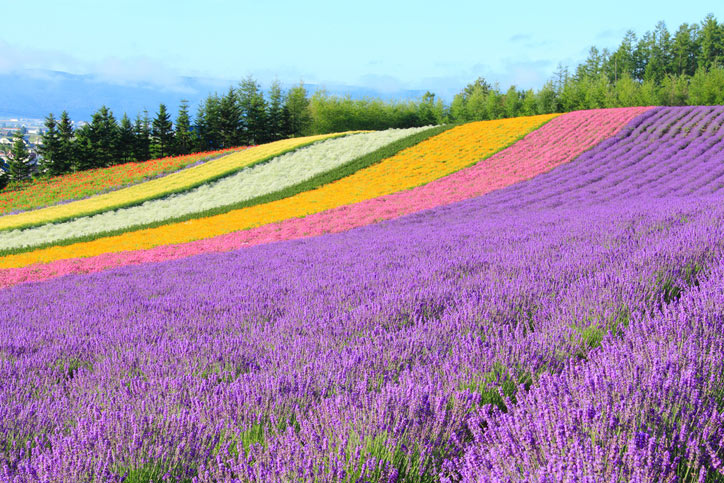 At the north end of Japan you'll find Hokkaido island, a year-round paradise for nature lovers. Here, our favorite things to do there.
1. Coming in at number one are the famous flower fields, which go into full bloom in the summer. You'll find wide expanses of purple lavender as well as extraordinary painterly stripes blanketing the rolling hills (above).
2. Take a gondola up to Unkai Terrace, located over 3500 feet high, for a breathtaking view of the "sea of clouds" (unkai).
3. During the winter months, Hokkaido is a much-beloved destination for hot springs, from Lake Toya to Jigokudani (A.K.A. Hell Valley).
4. Spot the world's rarest crane, the red-crown crane, at Kushiro Shitsugen National Park.
5. Hokkaido is a mecca for winter sports enthusiasts, from skiing and snowboarding to ice skating. Head to Niseko for its super-fine and deep dry powdered snow.
#ToryDaily