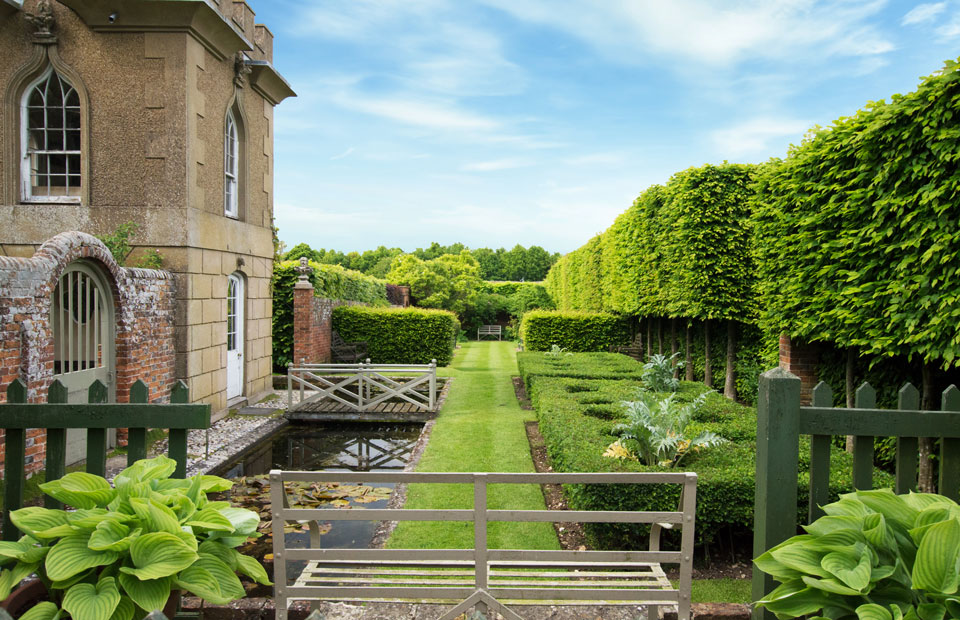 Gardens of Style (Rizzoli) by author Janelle McCullough pulls the curtain back on a number of extraordinary private gardens from some of the world's most extraordinary designers, both in fashion and interiors, historical and contemporary. There are 15 estates in all — from Christian Dior's Normandy gardens to Bunny Williams' home in Connecticut. Also featured: David Hicks, the inspiration behind Tory's Spring/Summer 2018 collection, and his garden in Oxfordshire, named The Grove. Discover these outdoor wonderlands — and learn what made them so fascinating — in this sneak peek.
Who: Interior designer David Hicks
Where: The Grove, his home in Oxfordshire, England. Hicks designed gardens as brilliantly as he did rooms and was working on his third gardening book, My Kind of Garden, when he passed in 1998.
The Inspiration: The gardens of France, including those at Château de Villandry, and the work of interior decorator John Fowler of Colefax & Fowler.
Fun Fact: The Grove doesn't just feature one garden, it features many smaller ones — green "rooms" divided by hornbeam hedges. "Each would stand on its own, like a separate set on a stage, but seen together, they would create a grand play," writes McCullough, "a 'horticultural' narrative of line, form, light, and endless, memorable lines of sight. The unifying theme was the color green, but running alongside it as a dominant theme was the use of line. 'I sometimes found myself becoming over-preoccupied with straight lines,' he admitted in My Kind of Garden."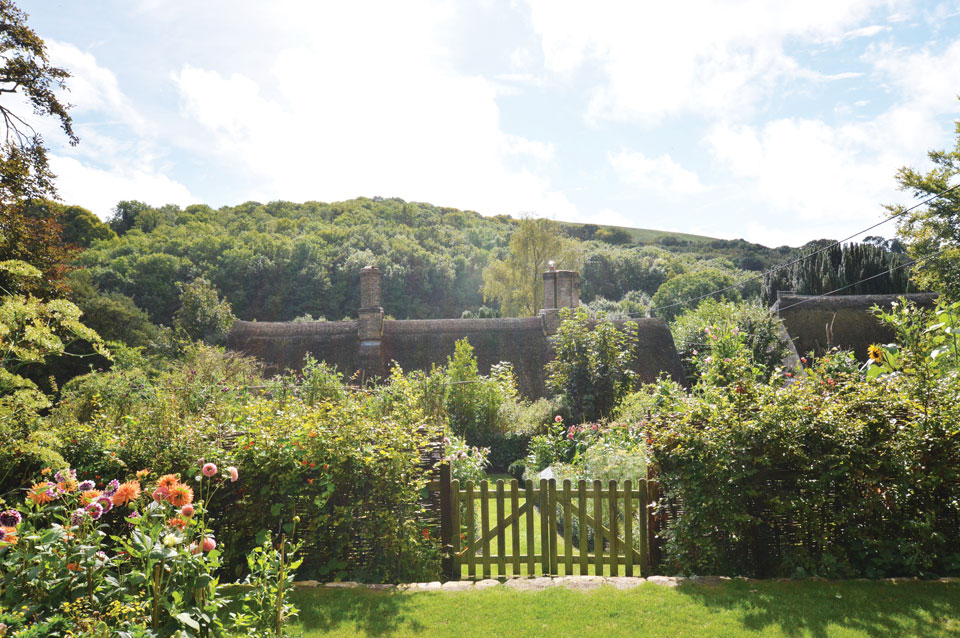 Who: Interior designer Ben Pentreath and floral designer Charlie McCormick
Where: The Parsonage, their home in Dorset, England
The Inspiration: The planting scheme, as McCullough describes it, is done in "a blowsy, romantic, English style: sweet peas grow wildly over obelisks, huge rows of dahlias fall over their stakes, and glass cloches shelter new cucumbers. Everything is slightly overgrown and untamed in that appealing English-cottagey way."
Fun Fact: Although Pentreath didn't take on the lease to The Parsonage till 2008, he had long been familiar with the estate; it belonged to the family of a childhood friend.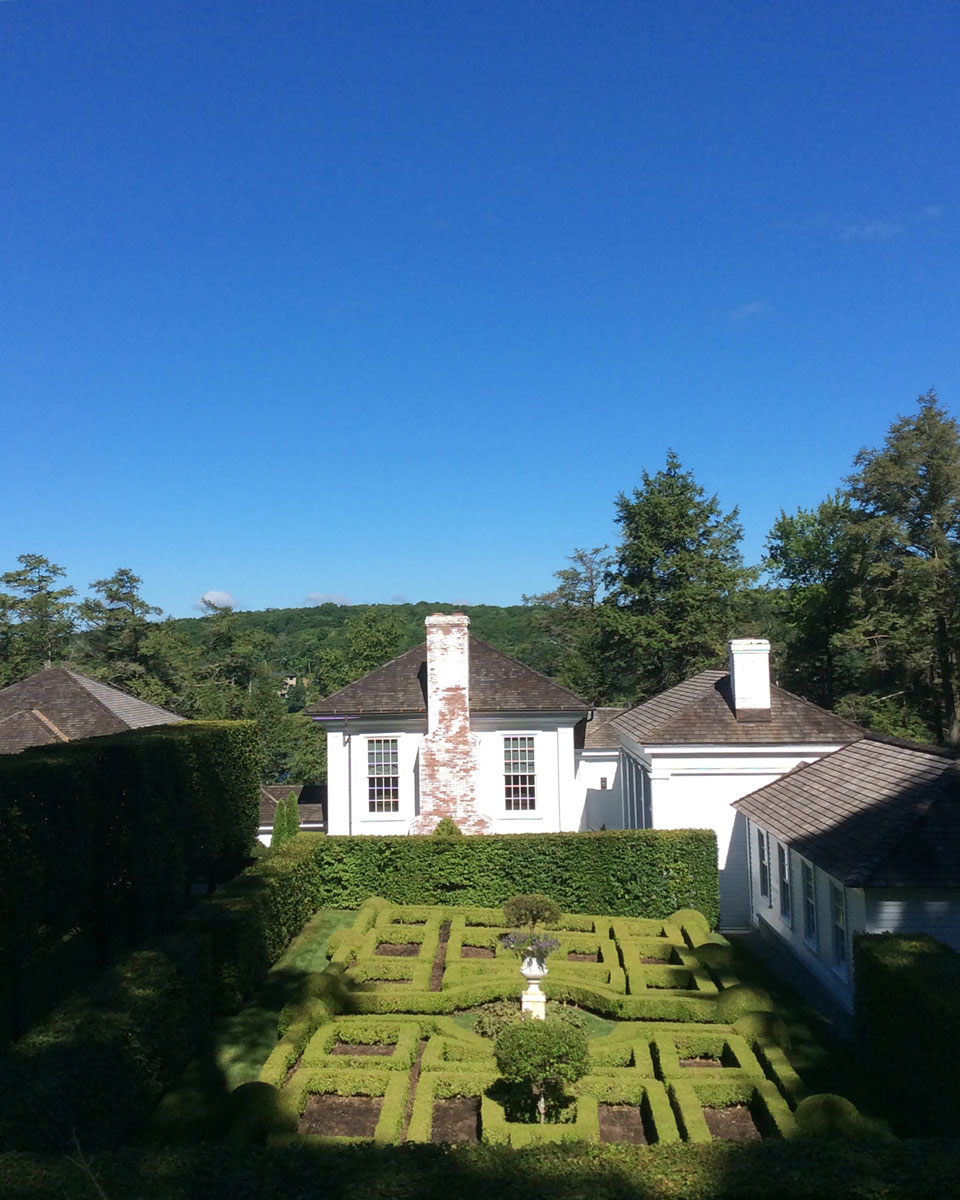 Who: Interior designer Robert Couturier and architectural historian Jeffrey Morgan
Where: Kent, Connecticut
The Inspiration: The formal gardens of Italy and France
Fun Fact: There's a collection of garden ornaments throughout the 16-acre estate, from 18-century English urns to a fourth-century Roman capital, all collected during Couturier and Morgan's travels.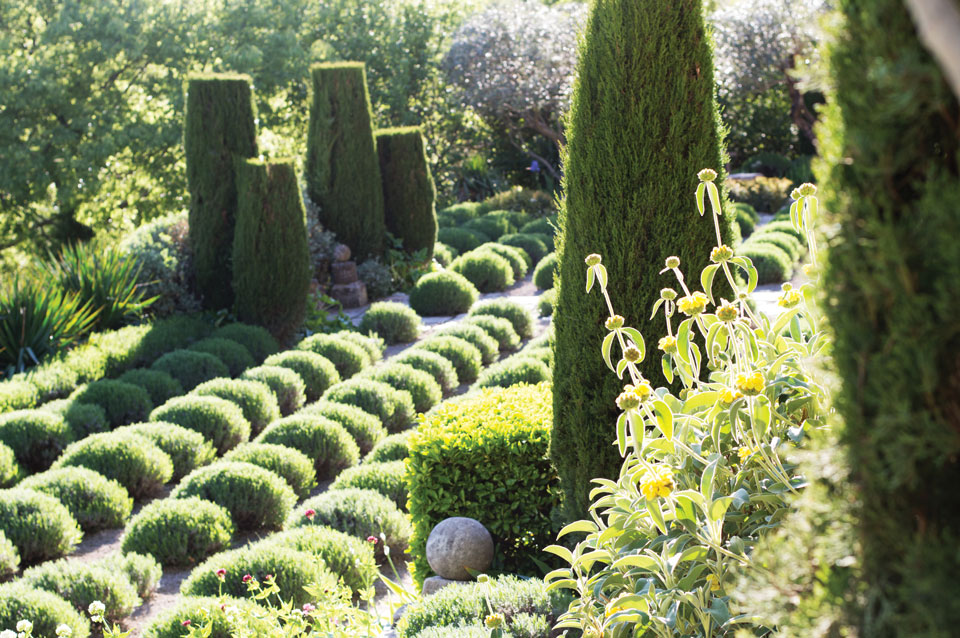 Who: Nicole de Vésian, former Director of the Lifestyle Collections at Hermès
Where: La Louve in the village of Bonnieux in Provence, France
The Inspiration: Nature. Whereas David Hicks was obsessed with straight lines in his garden, de Vésian preferred a more organic and natural style. "Even the way Vésian pruned her plants was done to create a natural look; one would be softly clipped and another would be left to grow unchecked. 'Nature shaped the plants; I just help them along,' she told Louisa Jones, her friend and biographer, who chronicled the development of the garden in her bestselling book Nicole de Vésian: Gardens, Modern Design in Provence. It was a garden that felt fluid, rather than stilted and overclipped. She hated symmetry. Neat, straight, organized lines had no place here," writes McCullough.
Fun Fact: De Vésian's work with La Louve was so renowned, she was often asked to design gardens for others — including director Ridley Scott.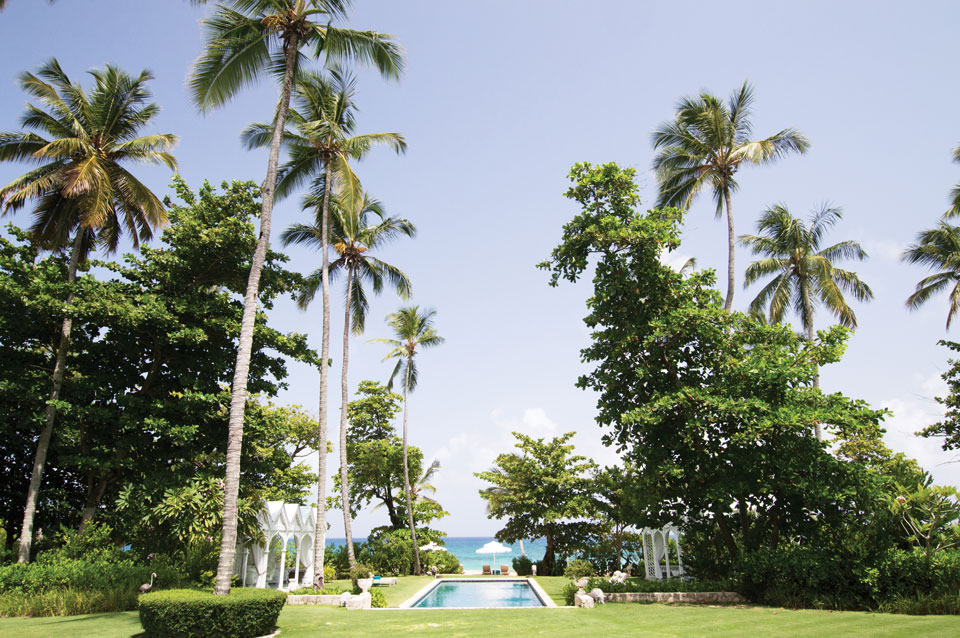 Who: Interior designer Celerie Kemble
Where: Playa Grande in the Dominican Republic
The Inspiration: The natural Dominican landscape with native trees and flowering plants such as coconut palms, frangipani trees, orchids, jacarandas, jasmine and hibiscus.
Fun Fact: Many of the design elements at Playa Grande, which started as a family getaway and has now evolved to include a luxury resort, take after the gardens: palm tree-like lanterns, lights in the shape of lily-of-the-valley bouquets and four-poster beds with copper ivy leaves "growing" up the sides.