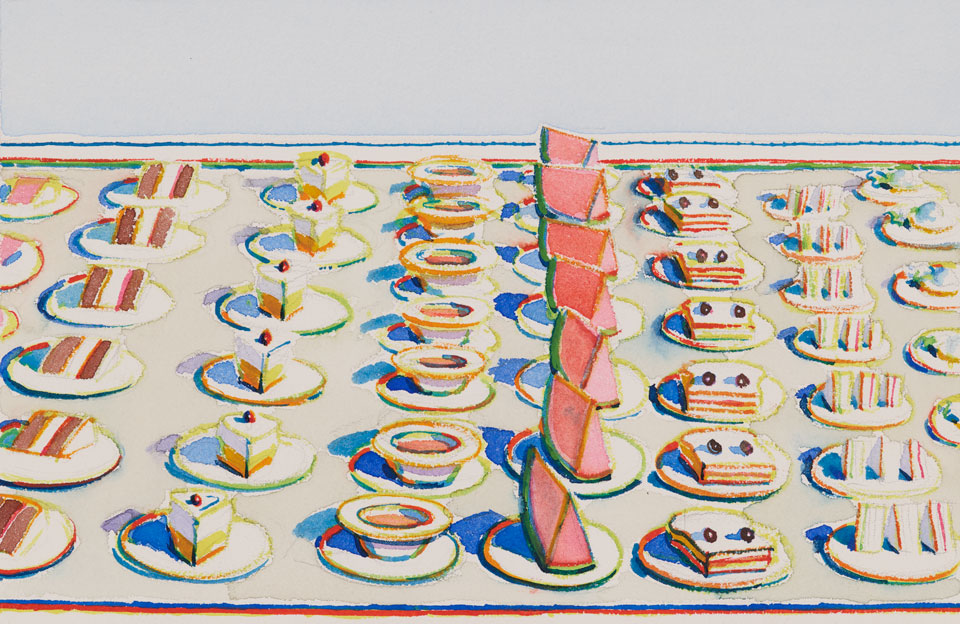 Oh, to live in the world conjured up by artist Wayne Thiebaud! It's a place filled with ice cream cones, cakes, pies, pastries, candies, gumballs, lollipops….
This summer, indulge in Thiebaud's joyful delights at New York's The Morgan Library & Museum, which is holding an exhibition, Wayne Thiebaud, Draftsman, focused on his works on paper — the first ever to do so in the artist's decades-long career. In the accompanying catalogue, out by Thames & Hudson, curator Isabelle Dervaux writes that Thiebaud's penchant for the desserts stemmed not from some super-sized sweet tooth but from their simple shapes. "I decided to go back to very basic, formalist concerns," said Thiebaud, after an Abstract Expressionist phrase. "I took three basic shapes to work with: a rectangle, an ellipse or a circle and a triangle. Well, that's a piece of pie."
Wayne Thiebaud, Draftsman is on view through September 23rd, 2018.