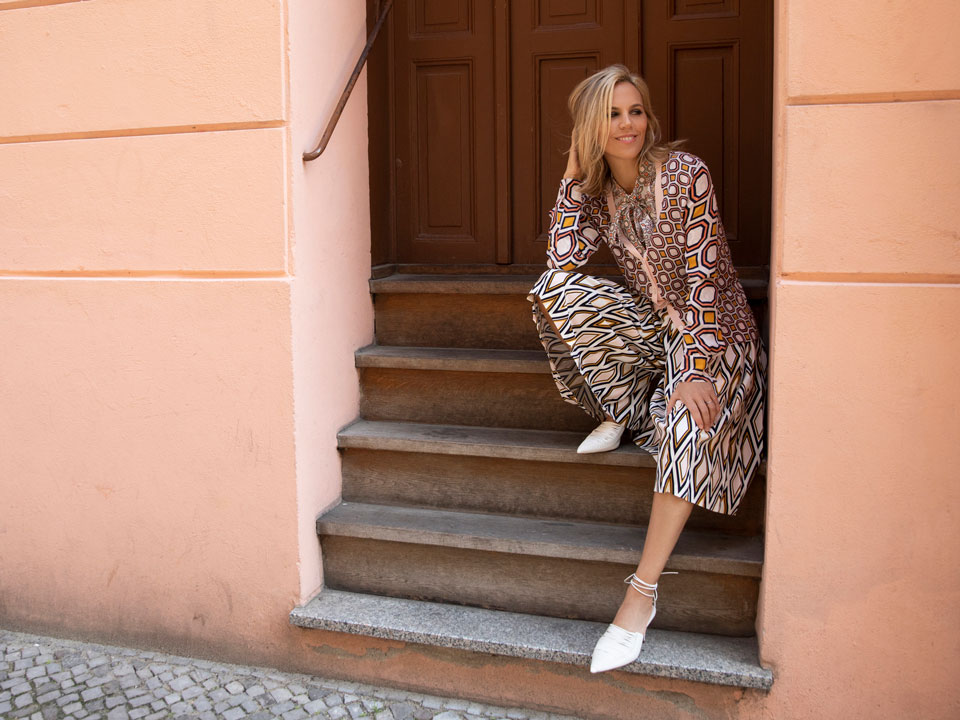 What inspired Summer 2018?
Summer 2018 continues the David Hicks story from Spring, with a focus on his love of gardens. He created extraordinary landscapes. We translated that in
a beautiful print
that combines decorative florals with an octagon pattern from his archives, and did different
graphic
geometrics
in pastel colors — soft pink and sorbet orange.
Any tips to print mixing?
It's easy to mix different prints — like I'm doing here with the Kia bow blouse, Wesley cardigan and Faye culottes — as long as you keep to a similar color palette. I've combined florals with diamonds and octagons, but they all work together when cast in different shades of pink.
What are your summer plans?
I like entertaining by the pool and garden. Always informal so friends and family can come and go as they please. Long weekend lunches and dinners are a family tradition — they remind me of my childhood summers. My parents Buddy and Reva would host BBQs every weekend.