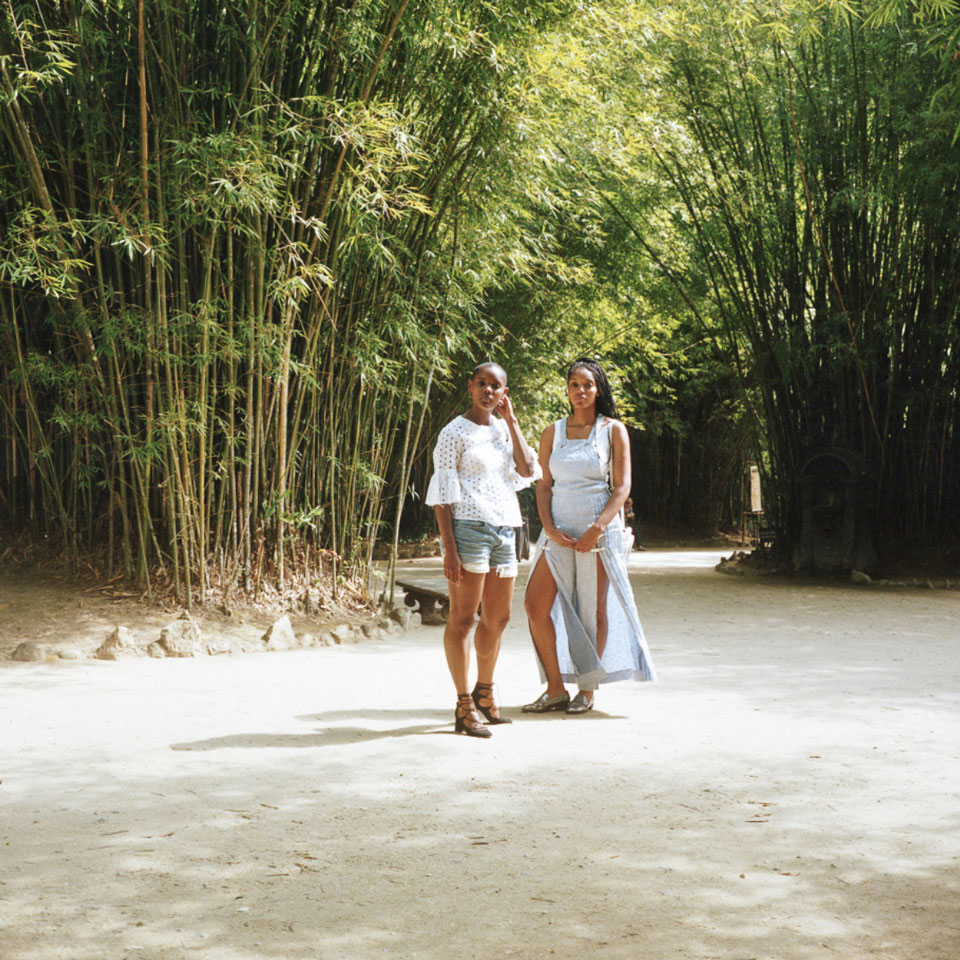 Happy Father's Day! Tory's father Buddy has long been an inspiration for her collection, influencing everything from the notes of vetiver in her signature fragrance to the Tory Burch Foundation's sunflower logo. Today, we shine the spotlight on fellow designers Darlene and Lizzy Okpo, sisters who launched their line, William Okpo, in homage to their father. Get to know them — and dear ol' dad — here.
We decided to name our collection after our father because…
We were inspired by his dapper Nigerian style. After moving to America in 1976 he kept up his authentic style, never once feeling the need to assimilate to the Western norm and we love it.
What we love most about his style…
His obsession with tailoring. He spends two hours every Sunday, and 30 minutes on weeknights ironing his clothes for the week. He makes sure everything is ironed to the T — his creases are straight, his shirts are crisp. We have yet to meet another man who is this meticulous about their wardrobe
Our favorite pieces from his closet…
A brown down-feather coat that he bought in the Bronx off of someone selling it on the street in the early 80s.
Quality we admire most about him…
How consistent and precise he is with his wardrobe. He is influenced by no one, and is completely authentic.
Best advice received from him…
Work hard, go beyond. We are given such great opportunities and all the tools to do amazing things in this world. Use it.
And best style advice received from him…
To not be afraid to keep color in our collection; steer away from black. He said moving to New York, he could not understand how everyone wore black. He said colors are so uplifting and look great on everyone.
Our Father's Day traditions…
Listen to him talk and talk and talk and talk. Just allowing him to talk uninterrupted. Usually we are very opinionated and stubborn. I'm sure he appreciates it when we stop and listen like good daughters.