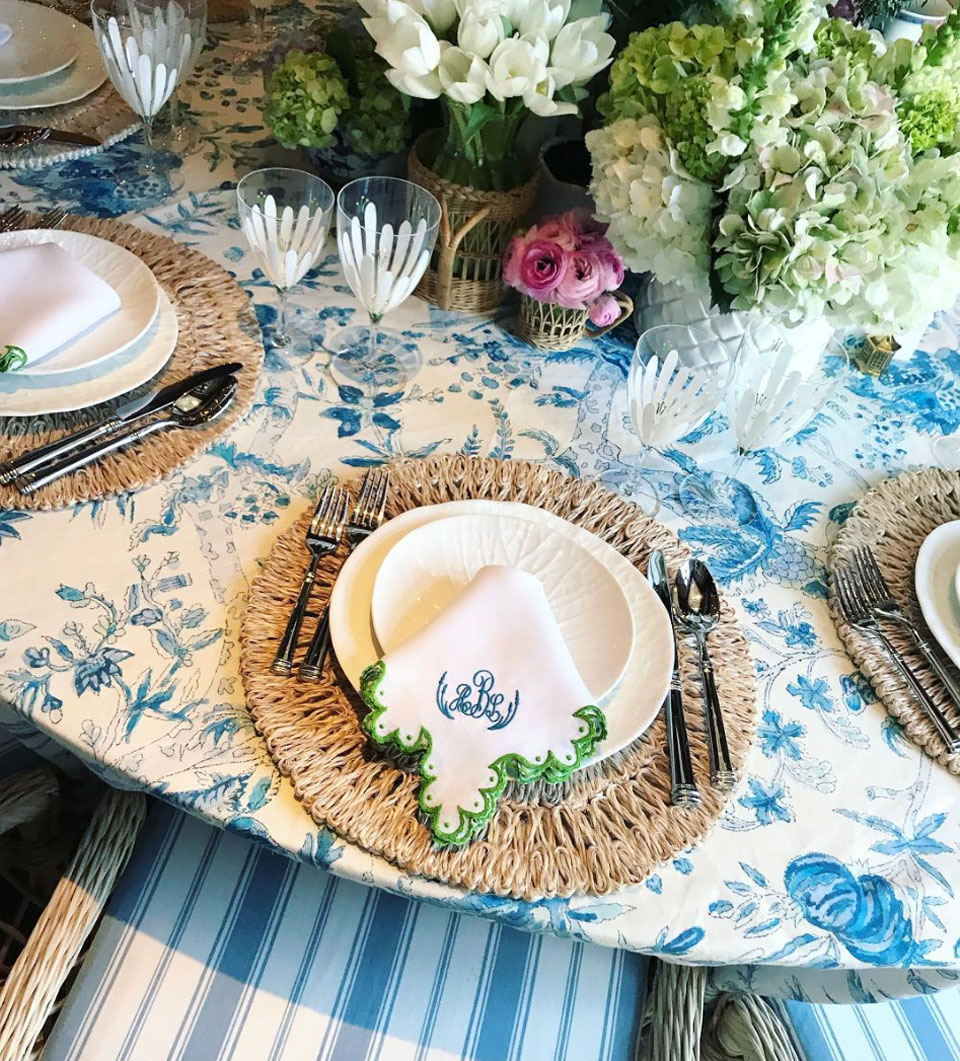 "Summertime, to me, lends itself to more casual entertaining," says Dallas interior designer Amy Berry. "I love a good mix of formal and informal pieces on a table." Here, she shares five quick tips to setting that beautifully balanced table.
1. Mix in a few unexpected pieces! I love incorporating a few seasonal items. For a summer table, I love using wicker, bamboo and any citrus-like accents. It doesn't have to be table specific either — little wicker animals are a nice addition to small flower arrangements, as are lemons on the tabletop, etc. I have a little collection of wicker pitchers I love to use as vases in the summertime.
2. I am really loving yellow right now. Bright, cheery, lemony yellows. They feel crisp and happy, all at the same time. Plus, they work beautifully with all blue and whites…
3. For summer flowers, I prefer layered, smaller arrangements over larger ones.
4. One of my very favorite restaurants serves a big basket of vegetables at the start of every dinner, which I think is a really beautiful alternative to bread.
5. I love to randomly tuck little ice-breaker questions under everyone's place mats, even with close friends — it's a fun way to end the evening. It's fun, too, to have your guests anonymously write those ice breakers when they arrive before you place them.