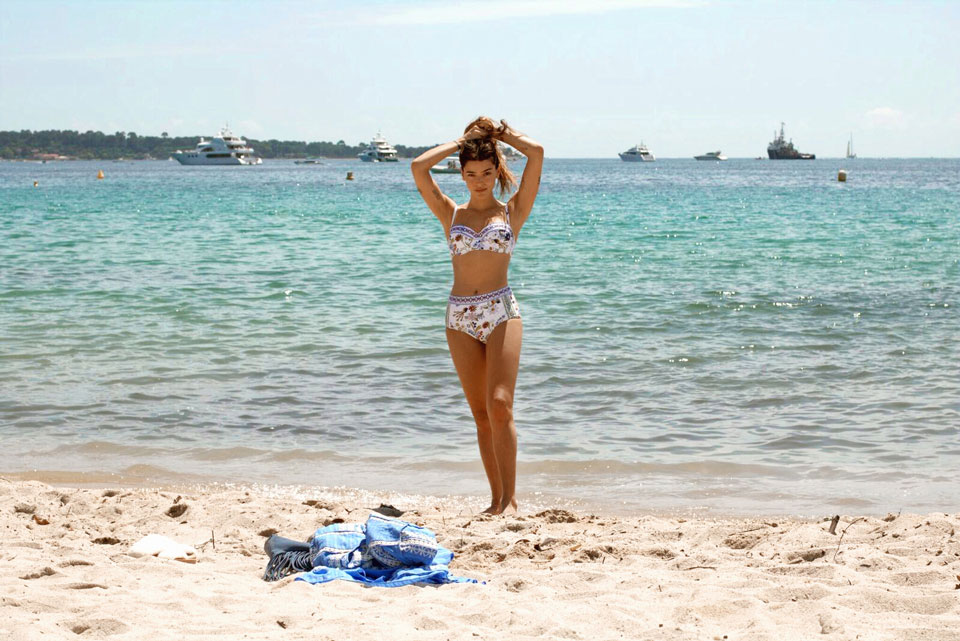 Actress Calu Rivero opens up about her love of Cannes and shares her essential style tips to pull off the free-spirited bohemian look.
Favorite summer getaway…
Any small, charming town with the beautiful ocean and nice music.
In the photo, I'm in…
Cannes.
First-time visitors there must…
Go to the outdoor cinema, Cinéma de la Plage. It's really magical — trust me.
My top 3 bohemian style tips…
1. Wear oversized looks.
2. Don't be afraid to mix patterns.
3. Always feel free to add flowers to your hat!
To live the bohemian life, you need…
To drink a small glass of absinthe and write. Be free spirited and inspired to create!
#ToryDaily #ToryStories