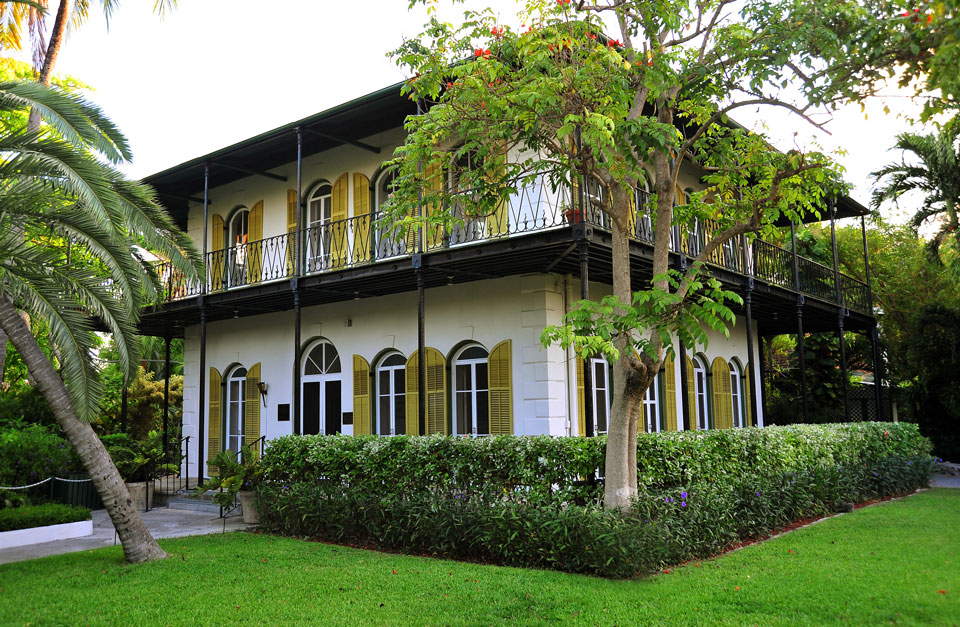 Sand, sea and glorious sun — you'll find all of the above in Key West, a short drive south of Miami. Book lovers, however, will appreciate the place for its ties to a number of heavyweight writers.
La Concha Hotel & Spa
on Duval Street, for instance, is reportedly where Tennessee Williams wrote
A Streetcar Named Desire
. Elizabeth Bishop, Robert Frost, Thornton Wilder — they all spent time on the island. Today, if you swing by Eaton Street's Books & Books bookstore, you might spot Judy Blume of
Are You There God? It's Me, Margaret
renown — she's a co-owner.
The literary name that's most synonymous with Key West is, of course, Ernest Hemingway. His home on Whitehead Street, a French Colonial residence, is now a museum dedicated to his life and career. You can experience first hand the place where Hemingway — who would have celebrated his birthday last weekend, on July 21st — wrote such classics as The Snows of Kilimanjaro and To Have and Have Not. Fun fact: Several six- and seven-toed cats currently roam the grounds; they're descendants of Hemingway's beloved pet, Snow White, who had extra toes, too.