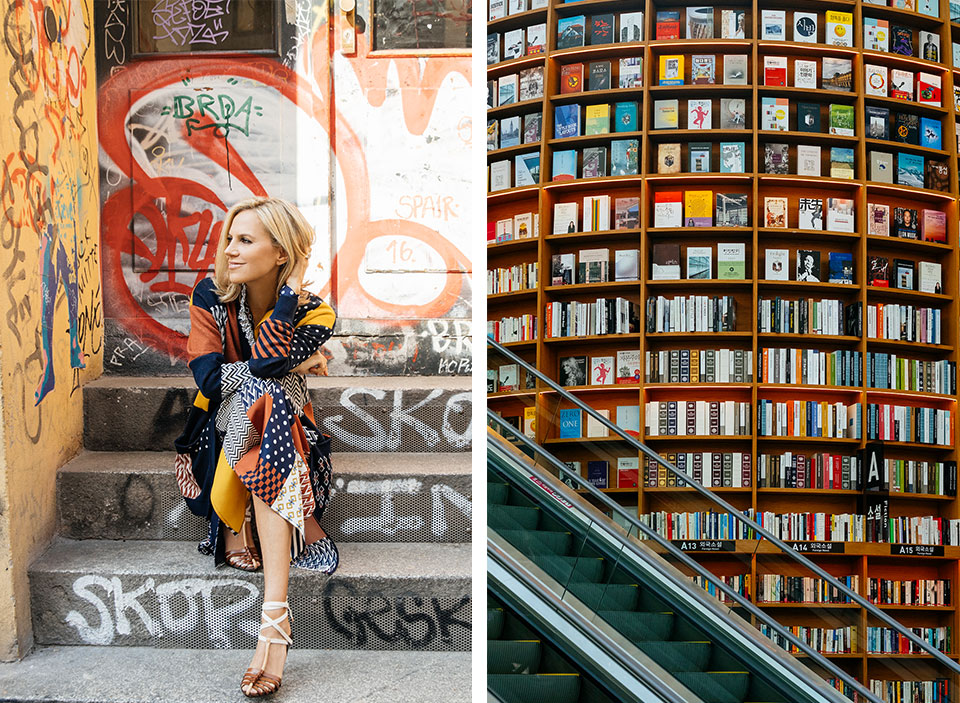 Tory opens up our 8th annual Book Issue with a chat on her favorite reads.
What are some of your favorite books?
I love F. Scott Fitzgerald's The Great Gatsby — it opened up a new world to me when I read it in high school, one that included The Beautiful and Damned, This Side of Paradise and Tender Is the Night. Gabriel García Márquez's One Hundred Years of Solitude is another longtime favorite.
Favorite book from childhood?
The Little Prince. I loved it when I was a child, and it still resonates. Some of the things Antoine de Saint-Exupéry said were lost on me when I was younger, but every time I have read it since, I find new meaning. I even included a nod to the book in our upcoming Holiday 2018 collection.
What are you reading now?
Hit Refresh: The Quest to Rediscover Microsoft's Soul and Imagine a Better Future for Everyone by Satya Nadella, the CEO of Microsoft.
Favorite bookstore?
There are so many. In New York, I love B&B Rare Books — it has a wonderful selection of first editions — and McNally Jackson, whose founder Sarah McNally we interviewed a few years ago. And I always direct visitors to New York to The Strand — it's an institution. You can find some of my other favorites here.
And whenever I'm in a new city, I try stepping into a book store or library. You instantly pick up on the culture of a city or country, and they are always beautifully designed — like the Starfield Library in Seoul, Korea (above, right). It's unbelievable — and set in the middle of an underground shopping center.