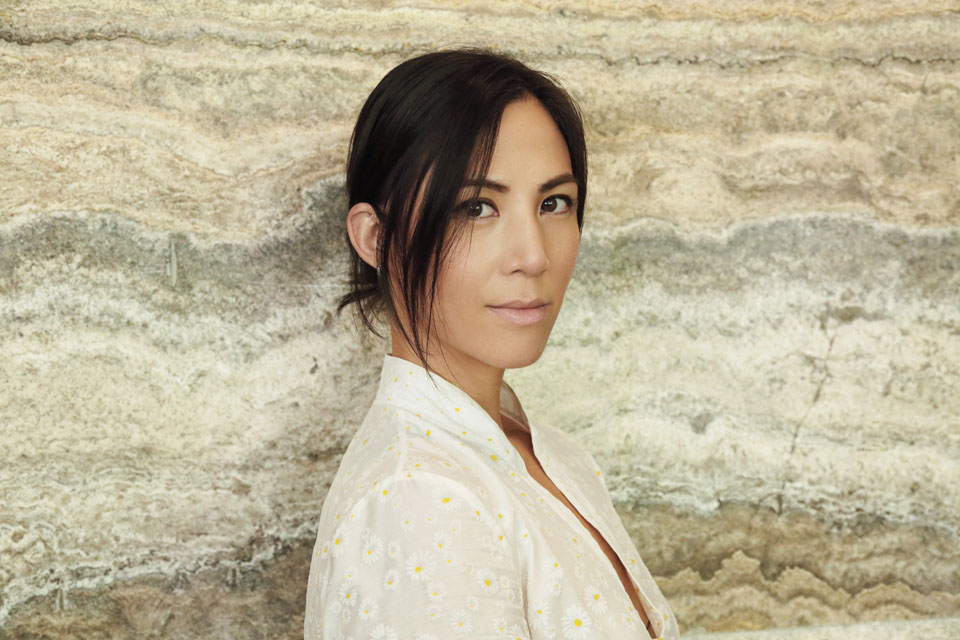 As the daughter of famed Chinese businessman David Tang, who founded everything from Shanghai Tang to China Club, Victoria Tang has big footsteps to follow. Well, she's hitting the mark on all counts, making strides in both entrepreneurship and philanthropy — two of her father's great loves. Tang launched her own creative agency, Thirty30 Creative, with husband Christopher Owen, and was just named President of the Hong Kong Down Syndrome Association earlier this year. Here, we chat with Tang, who shares start-up advice and why HKDSA is a cause close to her heart.
邓爱嘉 (Victoria Tang),作为中国著名企业家, 上海滩和中国会的创办人, 邓永锵 (David Tang) 的女儿,想要达到父亲的成就还有很长一段路需要走。然而,她在创业和慈善事业,两项她父亲所关注的领域,都取得了很大的成就。邓爱嘉不仅与她的丈夫 Christopher Owen 一起创办了创意公司 Thirty30 Creative,还在年初被任命为香港唐氏综合症协会主席。我们有幸邀请到邓爱嘉,与她聊聊创业的建议和为什么她会如此关注香港唐氏综合症协会。
Most exciting part about owning your own business…
It's great to have the chance to work on a variety of creative projects. One day we might be shooting a K-pop star in our studio for a fashion brand and the next we are working on branding and design projects for clients like
Duddell's Hong Kong
and their newly opened restaurant in London. I'm motivated by collaborating on interesting projects with people who value powerful images and beautiful design.
And the most challenging part…
Convincing clients to take a risk and really push the boundaries of how to showcase their brand to a new audience, while staying true to the brand DNA. For a lot of brands, it's easier to look back at what worked before, and not face the challenge of what will work in the future.
My advice to would-be entrepreneurs…
Teamwork and collaboration are the keys to success. You win together and you lose together but, most importantly, you need everyone pulling in the same direction and motivated to keep learning and exploring ways to develop their talents.
I embrace ambition by…
Having a strong work ethic. I'm very committed to delivering work that stands up to scrutiny from clients and an outside audience. If you are ambitious, you know there are no shortcuts to gaining respect in your chosen industry.
The woman who inspires me to embrace ambition the most is…
I find Tracey Emin inspirational in a number of ways; she's taken positive and negative life experiences and turned them into amazing art and is never shy to challenge her audience. I admire her bravery, her creativity and her productivity and she's an example of how, by being true to yourself, you can generate great success.
I became involved with HKDSA because…
My father was involved with Hong Kong Down Syndrome Association for over two decades and it's a charity my family has been committed to for a long time. After my father passed away I was invited to take on his position as President and I am very motivated to shine a spotlight on the amazing work HKDSA does to support people living with Down syndrome as well as their families and carers in Hong Kong. It's my mission to change perceptions and do my bit to make Hong Kong a more inclusive society for those who are living in difficult circumstances.
Most memorable moment with HKDSA…
Last month HKDSA participated in a Guinness World Record-breaking event, the largest ever African Drumming Ensemble with over 1,000 participants (including many of our members). The African drumming enabled our members to be expressive and, in turn, become more confident interacting with society. They learnt Djembe drum rhythms to a very high standard and the energy of the event was incredible. It was a wonderful demonstration of the talents and positivity of our members and the community that supports them.
One stereotype about Down syndrome I'd like to correct…
The Down syndrome condition is broad — some people are mildly affected and others severely. We must start treating those with Down syndrome as individuals and identify their own talents and provide opportunities for them to explore and develop hobbies and build personal relationships.
Giving back is important because…
We all have a responsibility to create a caring, supportive environment for our neighbors and community. Everyone is dealing with a private struggle and if we all do our bit, whether it's giving time or money to a cause we believe in, or supporting in other ways, we can genuinely improve someone's circumstances — what could be more important than that?
经营自己公司最让你激动的是……
经营自己的公司让我有机会接触到不同的创意项目,可能我们今天还在工作室帮一个时尚品牌拍摄韩国明星,过几天我们可能就在香港帮
Duddell's
和他们伦敦新开的餐厅做品牌包装和设计。能够与重视审美和视觉设计的人一起做一些有意思的项目,让我的工作充满了动力。
经营自己公司最有挑战的部分是……
说服客户去大胆尝试,打破原有界限,在保持品牌DNA的同时,以更多新的方法去向观众展示品牌。对于很多品牌来说,他们更愿意沉湎于过去,而不愿面对未来的挑战。
我对未来企业家们的建议……
团队合作是打开成功的钥匙。一个团队,不论输赢都要一起承担,所有人都朝着一个方向去努力,一起学习,一起探索、发掘才能。
我实现理想的方法……
有着坚定不移的职业道德。我坚信呈现出来的作品需要经得起客户和大众的检验,这点很重要。如果你有理想,你就会知道,想要在你选择的行业获得尊重是没有捷径的。
最激励我去实现理想的人是……
Tracey Emin 在很多方面都让我觉得备受鼓舞。她可以将好的与不好的生活经验,转变成令人惊叹的艺术,她也从不畏惧去挑战观众的想法。我很钦佩她的勇气、创造力和生产力。她很好地展现了如何通过忠于自我,去获得更大的成就。
我加入了 HKDSA 因为……
二十几年以来,我的父亲一直在参与香港唐氏综合症协会 (HKDSA) 活动,这使我的家族都长期致力于这项慈善。我父亲过世之后,我收到邀请接任我父亲当时主席的职位。我很荣幸能够加入香港唐氏综合症协会,他们在香港做了许多帮助唐氏综合征患者和他们家人的工作。
HKDSA 让我印象深刻的时刻……
上个月,香港唐氏综合症协会参与了一项打破吉尼斯世界纪录的活动,这是史上最大的的非洲鼓演奏活动,有1000多人(包括了许多我们的成员)共同参加。非洲鼓让我们的成员能够表现自我, 让他们可以更加自信的与社会活动。他们非常仔细地去学习了非洲鼓的节奏,整个活动充满了活力。这个活动很好的展现了我们成员的才能和积极性,同时也展示了社会对他们的支持。
我想更正一个对于唐氏综合征的偏见……
香港唐氏综合症的症状很广泛,有些人病情轻微,有些则很严重。我们必须视他们为独立的个体,发现他们各自的才华,提供机会,让他们探索和发展兴趣爱好,建立自己的人际关系。
回馈是很重要的因为……
我们每一个人都有责任为我们的邻居和社会创造一个有富同情心和对他们充满支持的环境。每个人都有自己要面对的困难,如果我们都能付出一点,不论是时间,金钱,还是其他的一些方面,我们都可以帮助他人改变境遇,还有什么比这个更重要的呢?