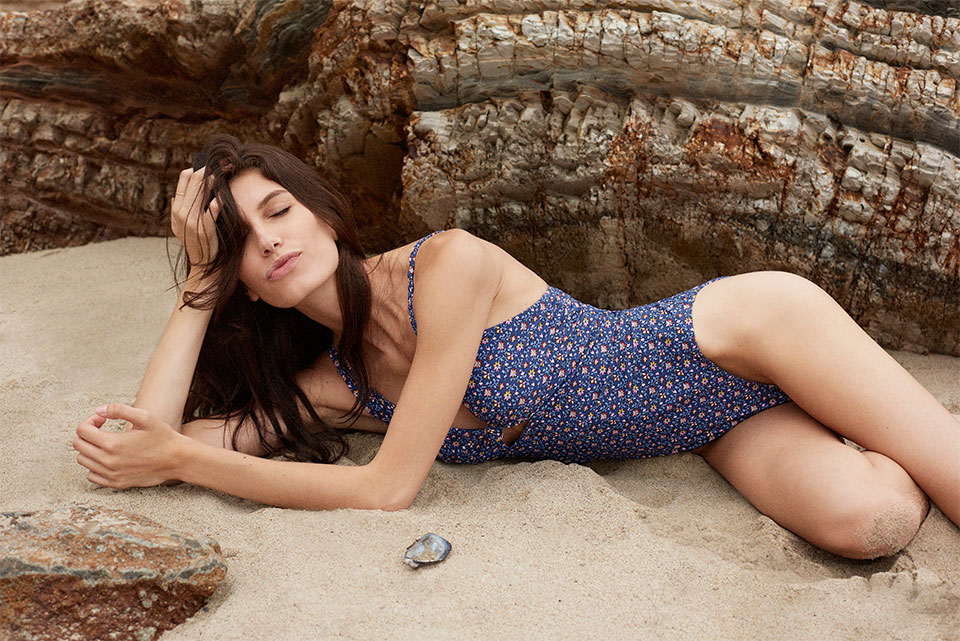 If the name Rose Gilroy doesn't ring a bell, trust us, it will. The model has quickly become a face to know in the fashion world and recently captured the attentions of Hollywood, too, with her first film out next year. Not that either industries are completely foreign terrain — Gilroy's parents are actress (and former model) Rene Russo and director and screenwriter Dan Gilroy. Here, we chat with the emerging talent about all things summer, from style to getaways — plus, best advice from mom.
My favorite summer getaway…
There are so many beautiful beaches across the California coast. One of my favorite summer getaways is Big Sur. The drive there from L.A. has stunning ocean views and it's such a nice break from the city.
Favorite things to do while there…
Big Sur has incredible hiking trials and whale watching. I love to disconnect from my phone and spend time exploring the scenery. There is something to be found around every corner.
Packing essentials for the trip…
Sunscreen, sunglasses, a reusable water bottle and my Tory Burch Gunton ankle hiking boots. They are so cute and so durable!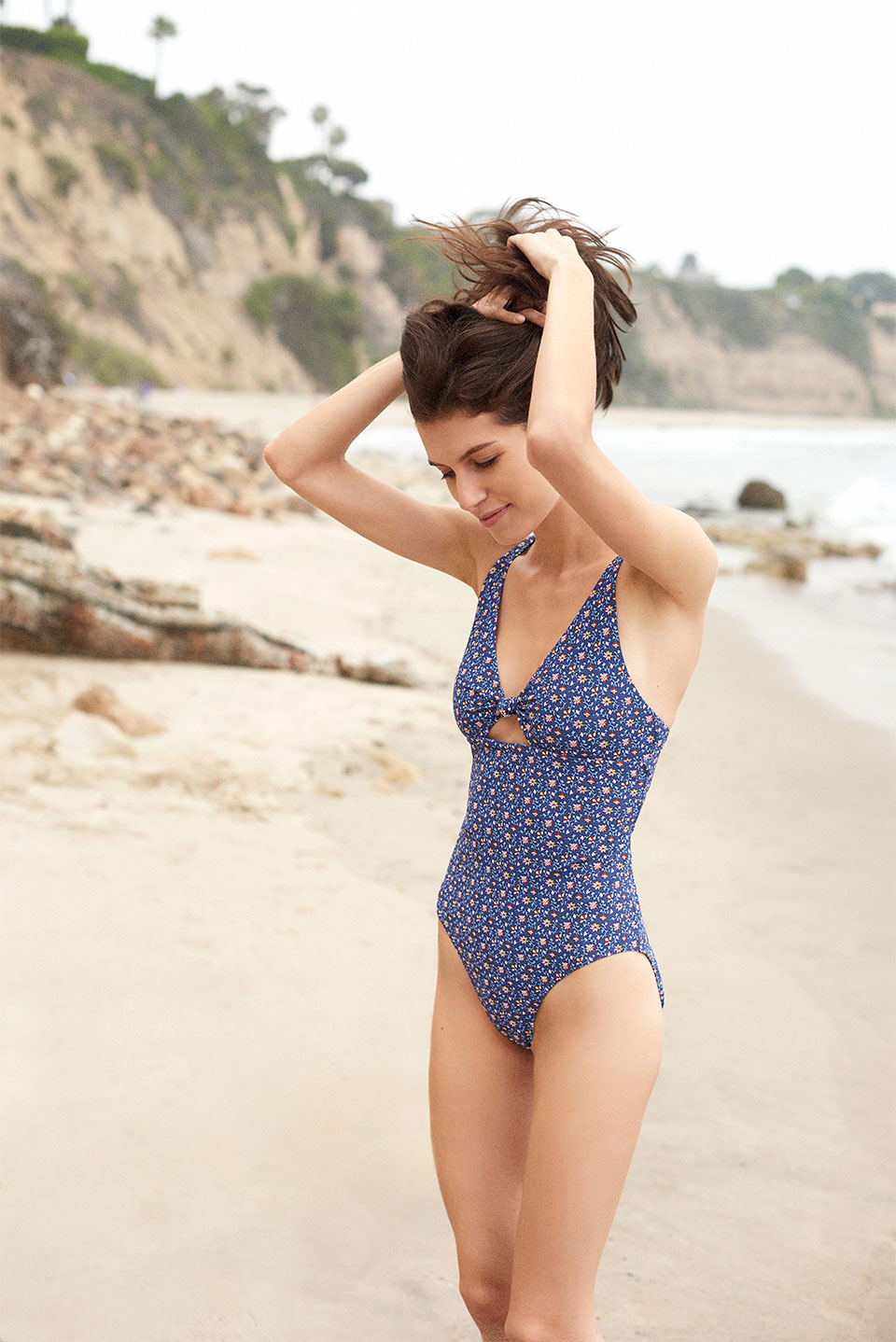 My summer style mantra…
Linen and sunscreen! Linen is my favorite summer fabric — it's breathable in high heat and looks great whether you're at the beach or walking around the city. It's also so important to take care of yourself during the summer months and wear lots of sunscreen! It's hard to look good with a sunburn!
Personal styling tip/trick…
I'm a big believer in investing in staple pieces that you can mix and match with more inexpensive and casual clothes. I have a few jackets, bags and boots that were a little pricey but stand the test of time and are essential to my wardrobe. I love to throw on an old pair of jeans with a plain t-shirt and dress it up with a great bag or boot.
Best style advice received from my mom…
My mom always says that to look good you have to feel confident in what you're wearing. She taught me to stay true to myself and wear what I feel most comfortable in. Part of having great style is allowing your personality to show in a way that is unique to you.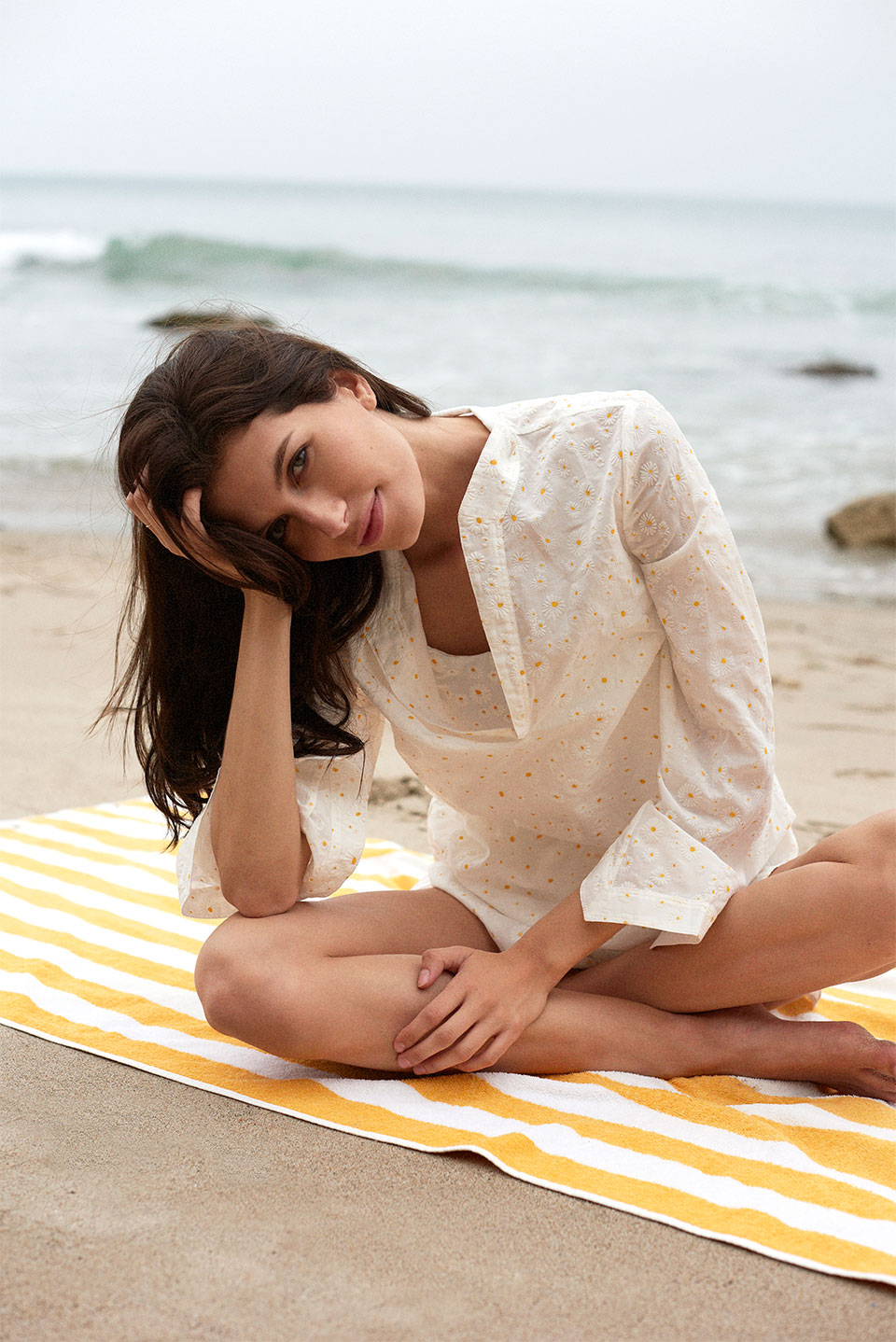 The modeling bug bit when…
I finished college. I'd spent the majority of my life focusing on academics but felt compelled to try something more creative once I graduated from Colgate University. I was scouted a month before the term ended, so I got my diploma and a week later I moved to New York!
Most memorable modeling gig…
The first job I booked was an editorial for Vogue Mexico that shot in Croatia. The location was incredible. We spent a week shooting at a number of beaches, as well as in the city of Zagreb. It was an amazing introduction to the country. Still one of my favorite shoots of all time.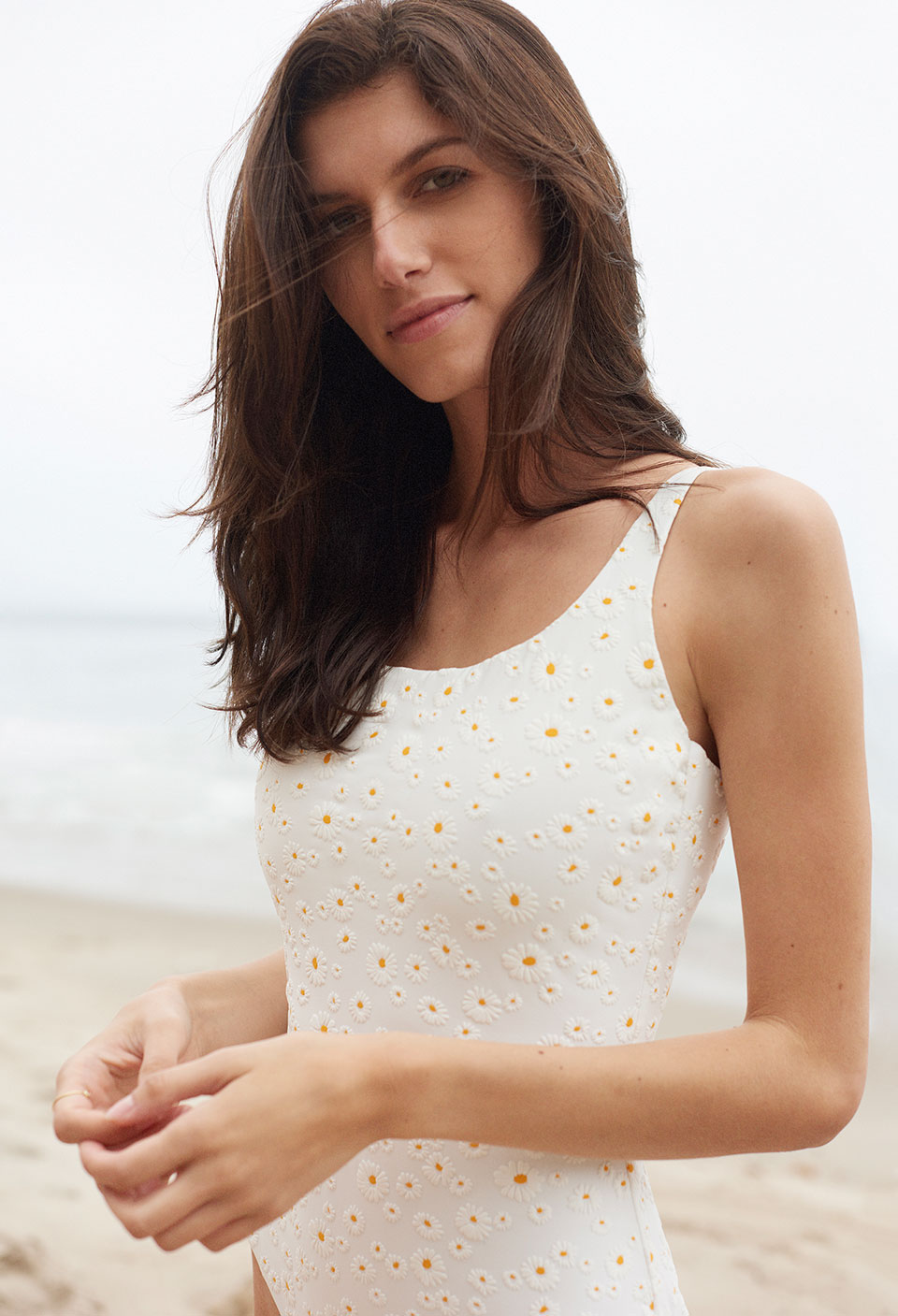 Best modeling advice from mom…
To work hard and be kind. My mom always said that modeling is no different than any other profession in the sense that it takes a strong work ethic and a good attitude to succeed. I've always admired how much she gives to her work and how amiable she is — I try to live my life in the same way.
When I'm not modeling I'm…
Acting. When I moved to New York I took a two-year Meisner class at the Neighborhood Playhouse and loved it. I'm now in L.A. pursuing it full time and just shot a short film with Evan Jonigkeit (X-Men, Sweetbitter) that was written and directed by Julian Ungano. The film is called State of the State and follows the story of two people battling opioid addiction, which is a leading cause of death in America. Almost everyone involved with the film has lost friends or family to overdoses so I'm very proud to be a part of a film that can help bring awareness to the crisis.
Follow Rose Gilroy on Instagram.
#ToryDaily #ToryStories