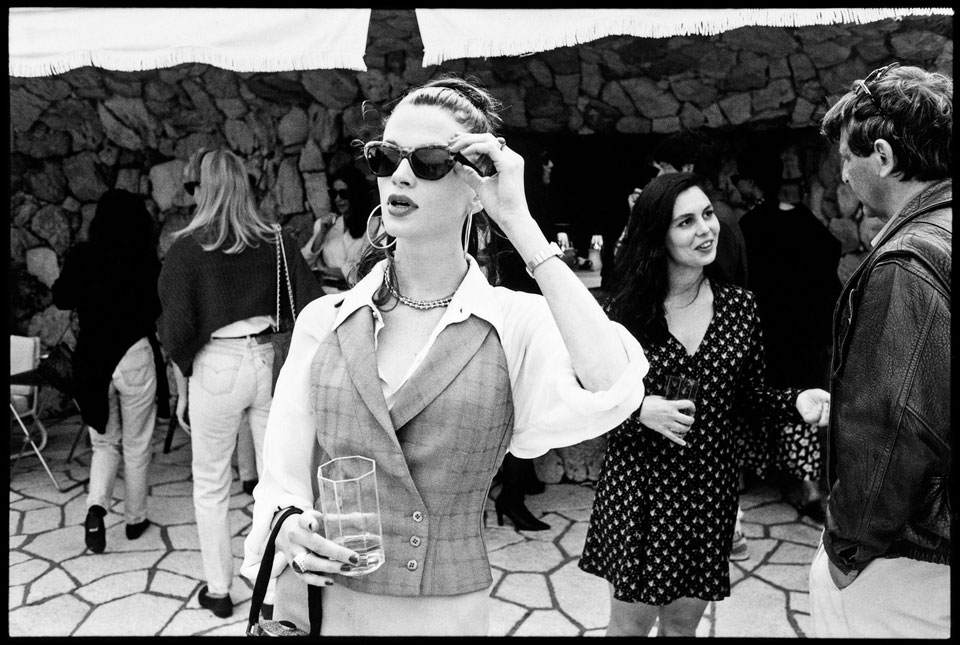 If there was a Guinness World Record for ultimate Renaissance Man, consider Jean Pigozzi a heavy contender if not the outright title winner. He is a serial investor (Facebook, Square, Second Life), a major art collector — with the world's largest private collection of African contemporary art — and owns his own fashion label, LimoLand. He had his own television show,
My Friends Call Me Johnny
, on Esquire Network in 2014 and his own magazine,
Spy
, which he bought with Charles Saatchi in the early Nineties. Get this — he is also the founder of Liquid Jungle Lab, a scientific research station in Panama with a focus on ecology.
And, oh, he's a published photographer, too, with an impressive network of connections that would make even Kevin Bacon jealous — from Ettore Sottsass to Andy Warhol to Mick Jagger to Steve Jobs to Bono.
This month, Pigozzi takes over the Gagosian Shop in Paris, giving outsiders an insider view of his kaleidoscopic life. Johnny's France, as the installation is called, celebrates his connection to the country — he was born in the Paris — and features a number of his star-studded snapshots reveling in la vie française. Actress Marie-Helene Breillat at a gala in Cannes. Fellow lensman Helmut Newton in vacation mode in Antibes. Loulou de la Falaise and Marie Hélène de Rothschild dressed to the nines at a club in Paris. That graphic mermaid wallpaper you see on the shop's walls? That's designed by Pigozzi, who also curated a special selection of books (including his own, of course).
"Johnny is one of the world's greatest characters," Elton John once remarked. That, we think, might even be an understatement.