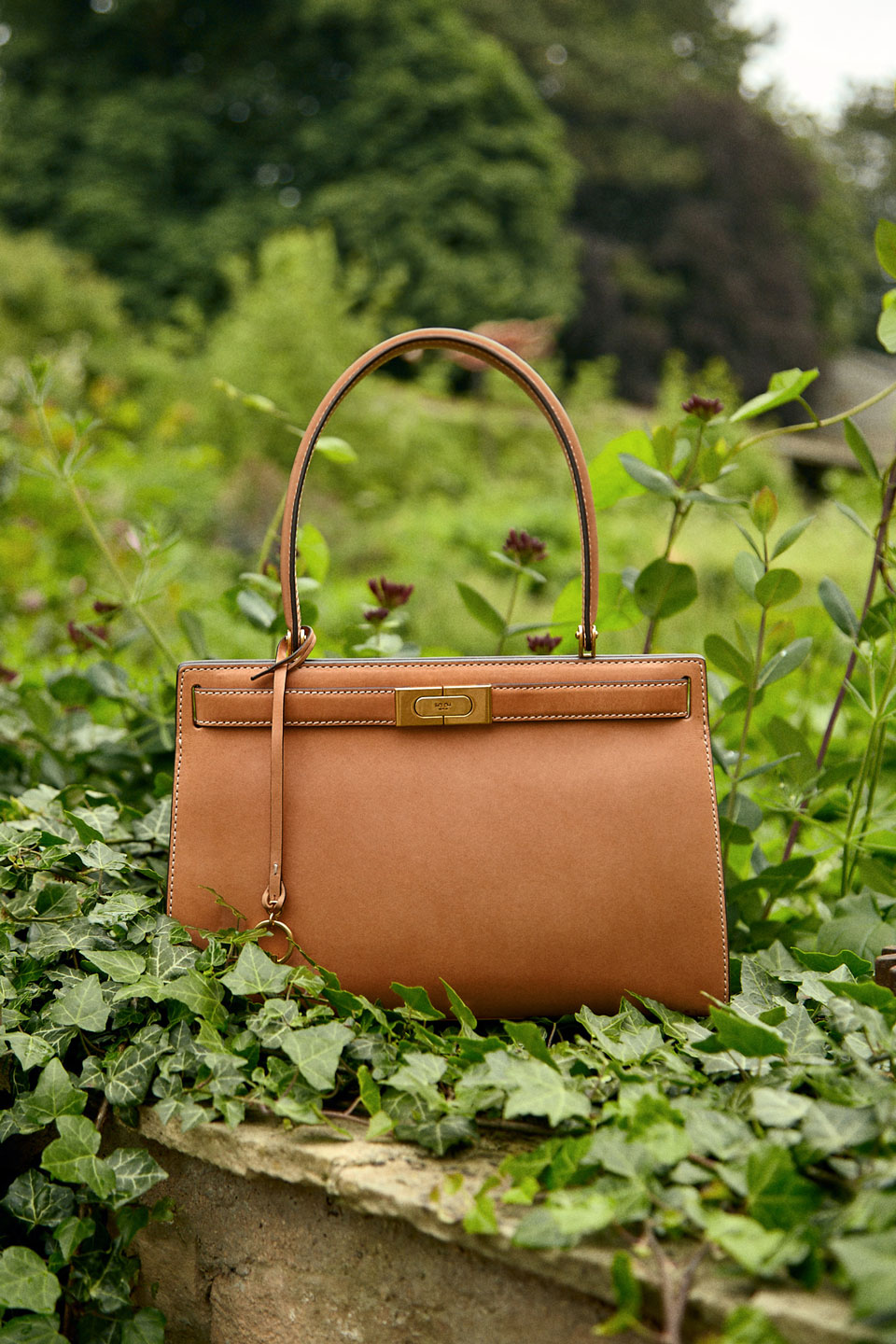 Our newest handbag, the limited-edition Lee Radziwill, is an homage to the style icon. Here, Tory gives us the backstory…
When did you first meet Lee Radziwill?
We met about 10 years ago through a mutual friend. I have always loved her style – effortless yet elegant, even when wearing jeans. She was the original inspiration behind this satchel, a classic frame bag with a special lock-and-key detail.
Does she have one?
She has two — red and black.
What's in your Lee bag?
My wallet, phones, a pair of sunglasses and lipstick. And dried fruit — apricots and mangoes are favorites.