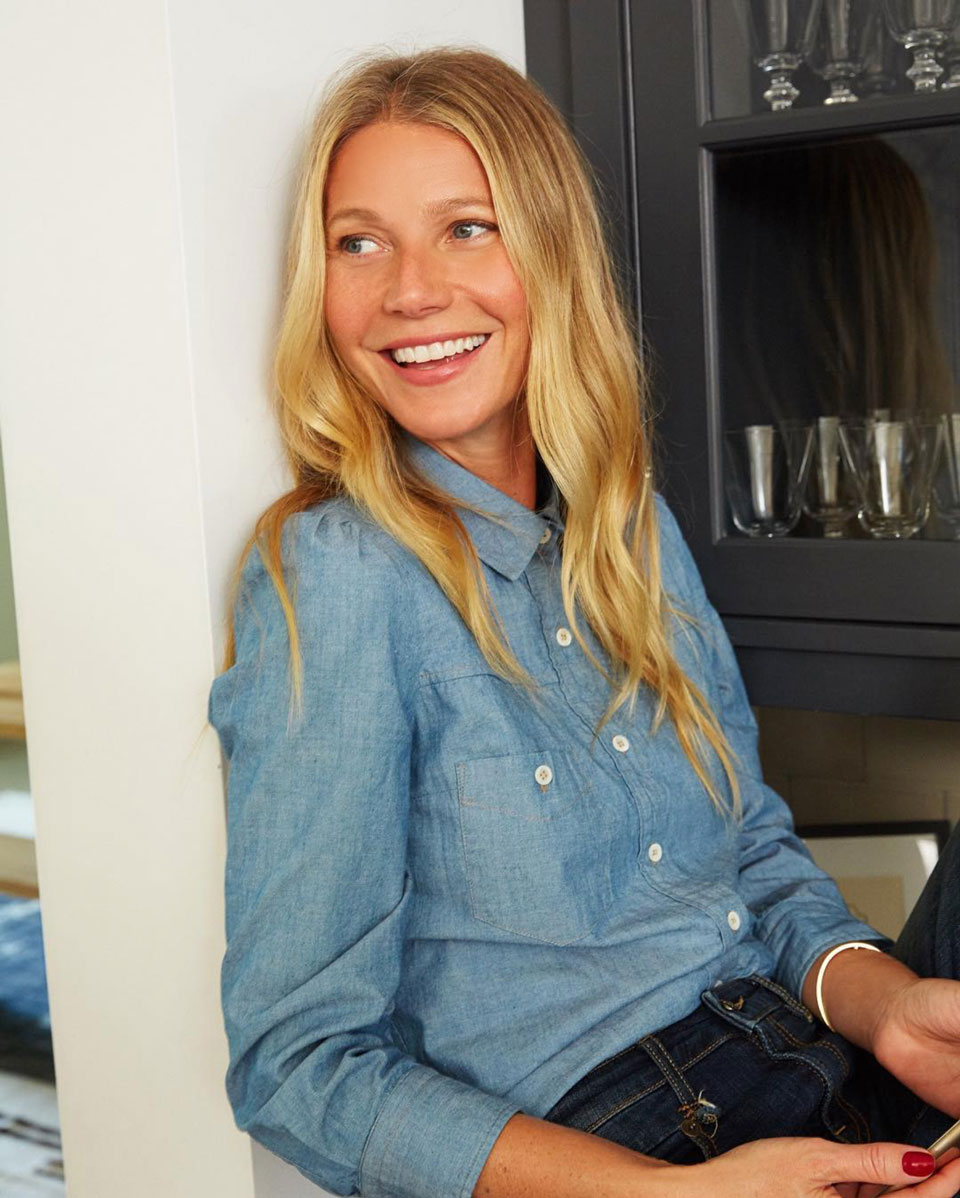 Gwyneth Paltrow, The Go-Go's and Elizabethan poet Sir Philip Sidney walk into a bar… That curious cocktail of players results in the new Broadway production, Head Over Heels, which just opened at the Hudson Theater. A quick primer for those with a furrowed brow still: The jukebox musical, co-produced by Paltrow, uses songs by the iconic Eighties band to tell a story loosely based on Sidney's The Countess of Pembroke's Arcadia, a 16th Century cross-dressing romance. There are a lot of firsts here: Not only is this Paltrow's debut as a theater producer, but the cast includes RuPaul's Drag Race star Peppermint — the first time a transgender woman has originated a principal role on the Great White Way. There's a nice curtain-call moment, too — which we won't spoil except to note that it nods nicely to The Go-Go's being the inaugural chart-topping female group to both write their own songs and play their own instruments. We chat with Paltrow to learn more….
I became involved with Head Over Heels because…
The Go-Go's were my first massive girl crush and idols when I was a kid. The mix of sunniness with a punk-rock edge really spoke to me and still does.
Arcadia and The Go-Go's make the perfect sense together because…
Arcadia is a classic Elizabethan-era play of mixed-up identities, hidden genders and true love. The anachronism of the book and the music just makes me so happy; it feels so fresh.
My favorite song by The Go-Go's…
"Our Lips are Sealed," hands down. It was the song that made me a life long Go-Go's fan.
My very first music memory…
I grew up in a household filled with music. My mother constantly had records on, classical and jazz. Lots of Bill Evans and Mozart. But the first musical I fell in love with (over LP) was She Loves Me.
Song or album that changed my life…
Probably "Nick of Time" by Bonnie Raitt. It resonated with me so much and I felt like she gave me permission to find my own voice.
Soundtrack of my life…
Anything by Beyonce.
My go-to karaoke song…
I had the fortune of doing a movie about karaoke with my father, and I sang "Crusin'" by Smokey Robinson in the film. It's still a good go-to.
If I could play any character in a musical…
See above — She Loves Me!
If I could be back-up singer to anyone, it would be…
I am a back-up singer for my great friend, singer-songwriter Holly Williams!
Song or album I listen to when I'm having a bad day…
Arcade Fire's Funeral
A wink or a smile? Why?
A wink. Far more mysterious.