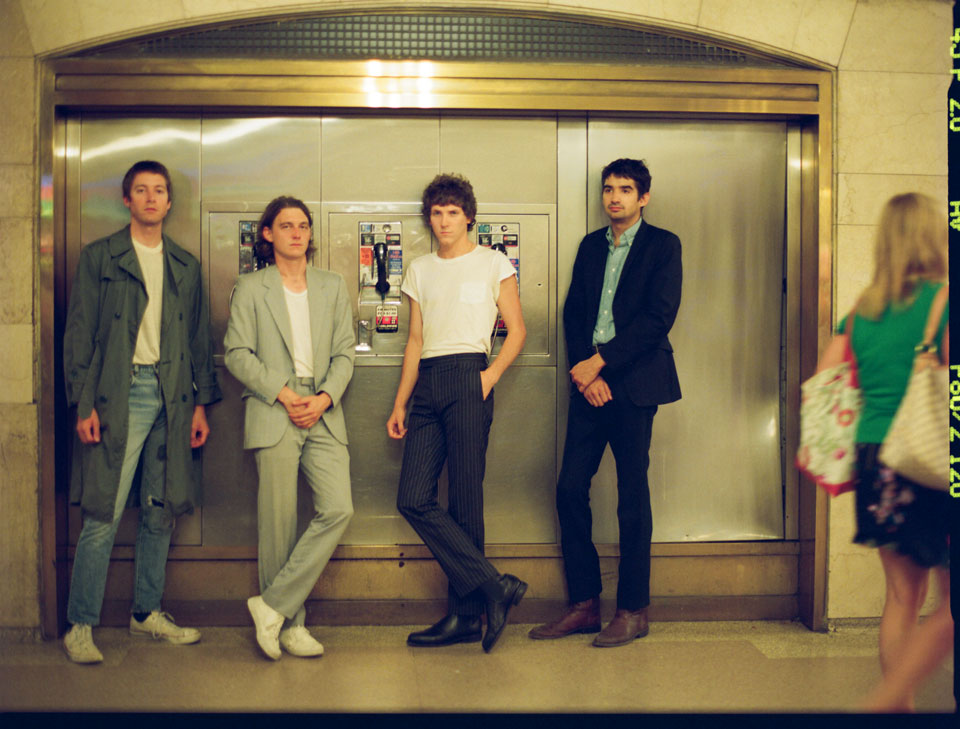 New York City is one of the music capitals of the world and who better to share an insider's guide than the homegrown talent behind Public Access TV? Here, lead singer John Eatherly reveals his favorite spots and tells us about the inspiration behind the band's new album, Street Safari. P.S. If you happen to be in the Big Apple, check them out this week at The Rooftop at Pier 17 as they open for Kings of Leon.
The story behind our band name…
I just wanted something that stood out more than anything. The band Television was a really big deal for me. Public-access television, the station, is also cool because it's a place for anyone and can get real weird.
How we met…
We met as music obsessed teenagers who wanted nothing more than to move to New York City and start a rock 'n' roll band.
Our musical influences…
Lou Reed. Bob Dylan. Tom Petty. The Cars. The Clash. Television. Iggy Pop. Most of my teenage obsessions who paved the way.
Our latest album, Street Safari, was inspired by…
My life. The people in it. Stories that are true and some that are not. Not giving up when all odds are against you. It's pretty much inspired by the struggle of following your dreams and what that all means to you.
Favorite place to listen to live music in New York…
The Bowery Ballroom will always be my favorite venue.
And to grab a post-show bite…
Nothing like some baby meatball pasta from Lil' Frankie's after a show.
And drink…
Black & White on 10th street is the only bar for me.
Favorite New York City view is from…
A friend's rooftop you haven't been on yet.
On the weekends you'll find us…
Wandering the streets aimlessly.
For an only-in-New York experience…
My favorite feeling will always be when I'm walking back over the Williamsburg Bridge to Manhattan. it makes for the feeling that you're invincible and no matter how hard things get, you're just gonna keep moving and hustling.