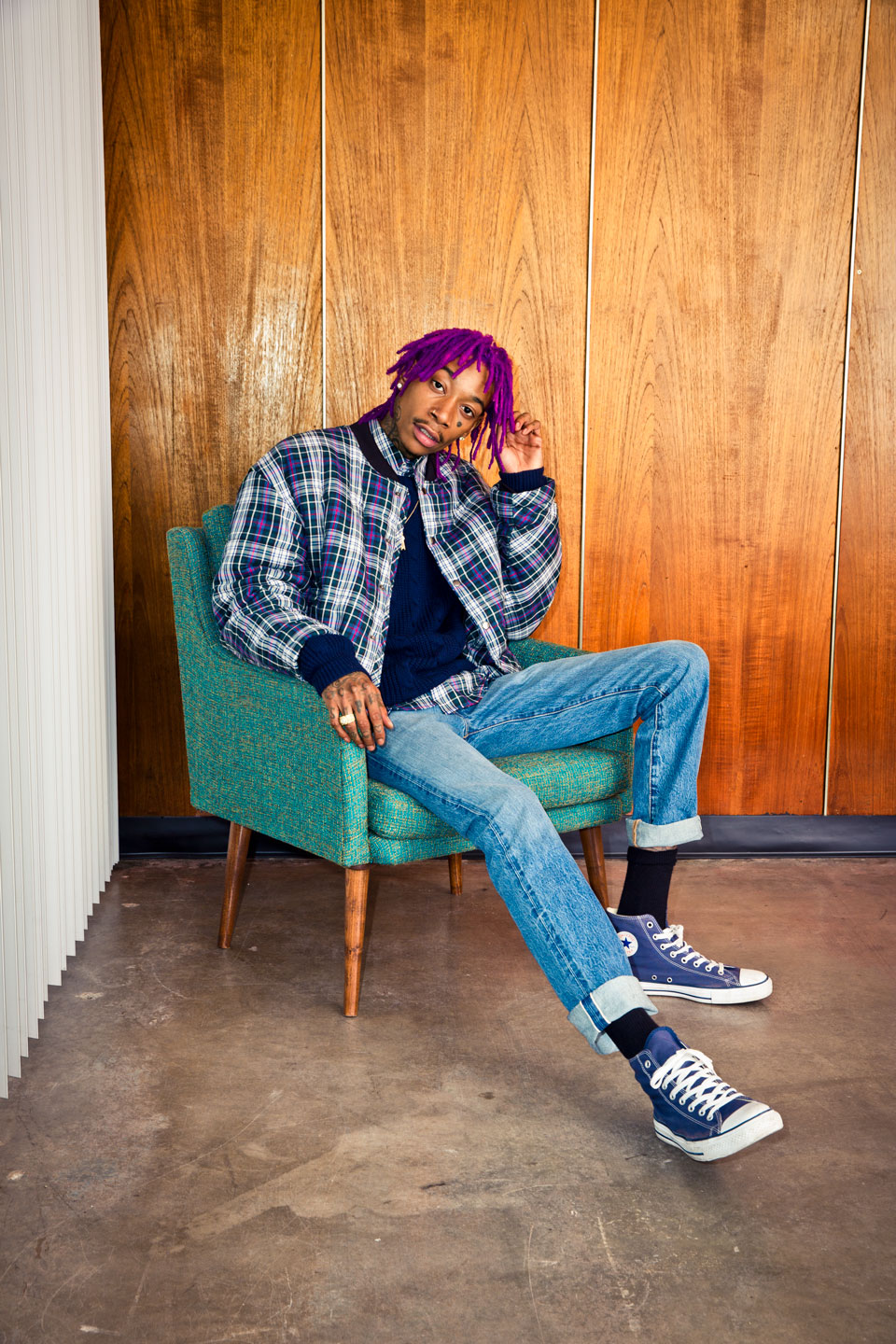 Wiz Khalifa needs no introduction. Here, we chat with the rapper about his style, pre-performance rituals and how Snoop Dogg was an influence from early on. (And because we're in love with all things David Hockney, we included our favorite cover of Khalifa's that pays homage to the artist. Scroll to the bottom to see.)
My very first music memory…
My mom's friend in the Air Force riding around with me, another friend and her baby listening to Snoop Dogg's album Doggystyle. I was totally in preschool then. My mom didn't expose me to that stuff until Tupac.
The first concert I ever attended…
The first one that was memorable for me was the Roc the Mic tour with Jay-Z, 50 Cent, Missy Elliott and crew back in the Summer of 2003… I think.
Album that changed my life…
Aquemini by Outkast.
My onstage vs. offstage style…
Not much of a difference. Try to look and feel good no matter where I am.
My pre-performance ritual…
Before my shows, I like to take a second to relax and smoke one last joint before I hit the stage and smoke 10 more.
My signature dance move…
I don't really have one. I do a bunch of different dances, like the shimmy or shoulder roll, depending on what's coming out the speakers.