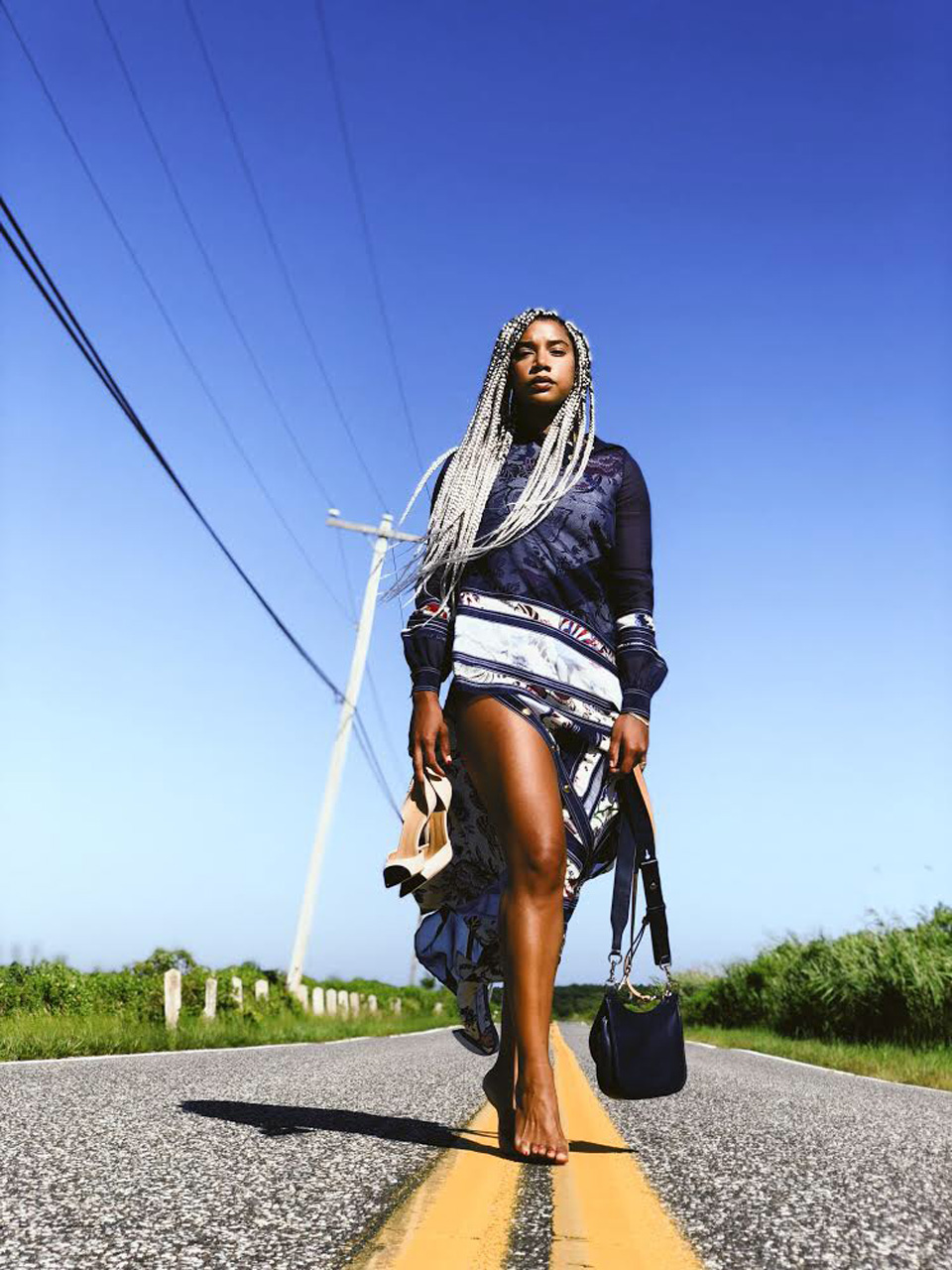 How does Hannah Bronfman, DJ and the founder of wellness destination HBFIT, stay charged through a busy week of runway shows? With a little tequila, some glitter eyeliner and a cool mix of music. Here, she shares all — plus her personal New York Fashion Week playlist.
Between shows, I'll be…
Heading to my office to stay on top of work, sneaking in a few workouts with my trainer Kira Stokes or, hopefully, hosting fashion friends who only have a few moments to spare during this crazy month at the new Four Seasons Restaurant.
For a cocktail, I go to…
The Four Seasons Restaurant. Also, I have been experimenting with many cocktails of my own. My favorite right now is one from my upcoming book, Do What Feels Good, called Blue Agave. Start with some tequila, my go-to liquor, and add my secret ingredient, Blue Majik.
For a beauty touch-up…
I love a quick transition. My go-to's are my fave Armani pink velvet finish or my Urban Decay liquid glitter eyeliner. I'm prepared for anything.
Favorite fashion podcast…
It's not exactly a fashion podcast, but the co-creators behind The High Low come from a prominent fashion background and I can count on them to deliver a great conversation on current affairs.
And when NYFW is done, I'll unwind by…
Heading to a friend's house for dinner to chat about it all.
HANNAH BRONFMAN'S NYFW PLAYLIST

Drunk In Love (Remix) — Future
Loud — Silk City
Nonstop — Drake
Better Now — Post Malone
Dance on the Moon — Travis Scott
Outside Today — YoungBoy Never Broke Again
Gonna Love Me (K.T.S.E.) — Teyana Taylor
Could've Been — H.E.R. & Bryson Tiller
Love Lies — Khalid & Normani
Come Through and Chill — J. Cole & Miguel
Lady Lady — Masego