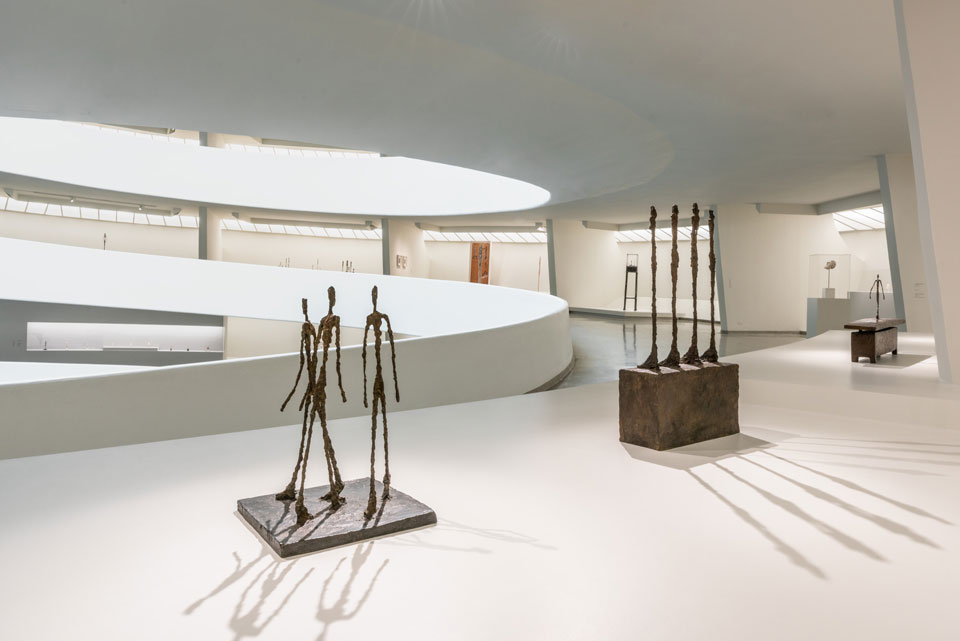 Over 60 years ago, the Guggenheim Museum in New York staged the first-ever show on Alberto Giacometti, best known for his exceptionally elongated figures. This summer, the institution comes full circle — with a retrospective dedicated to the Swiss artist. And
Giacometti
is an impressive lot, with close to 200 sculptures, paintings and drawings, some never seen before in the U.S.
Start from the bottom, on the first floor. The exhibition unfolds chronologically, up the Guggenheim corkscrew spiral. You can take in the breadth of his career and how it wove in and out of various movements: Surrealism, Cubism, African and Oceanic art, existentialism… World War II proved a defining point in his career; Giacometti's most famous and recognizable figures — his gaunt, frail, outstretched tribe — came after the war. Giacometti, on view until September 12th, is an absorbing survey, one that will push your emotions across a spectrum, from tranquility to unease, humor to horror.
Near the end, at the very top, you can see the man in action, too — the show includes footage of Giacometti at work in his tiny 240 square-foot-Paris studio.