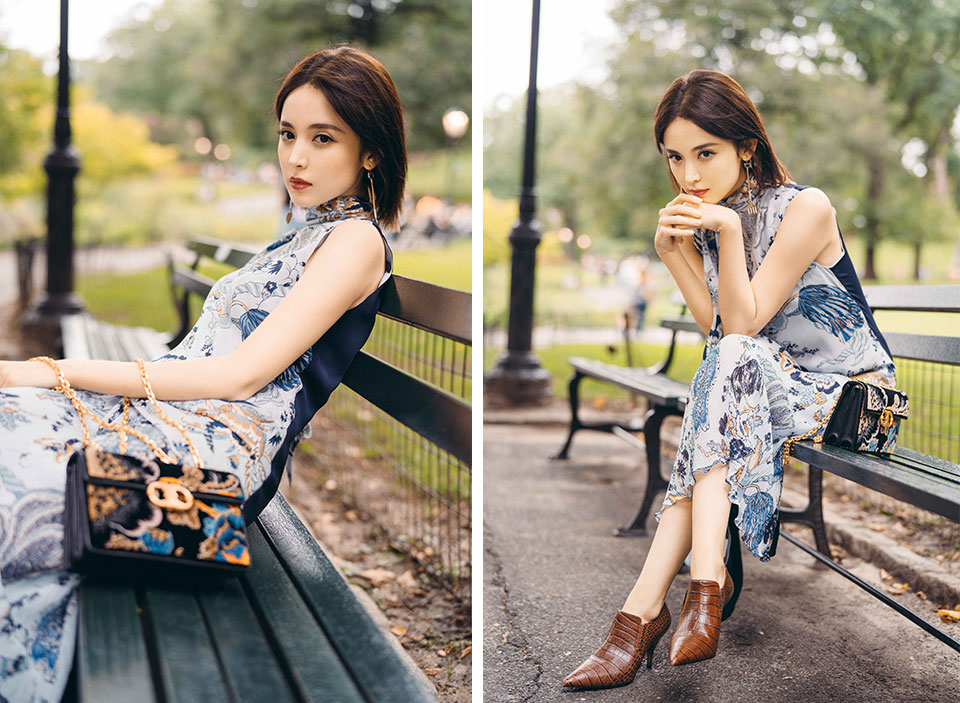 We caught up with Chinese actress Nazha on her recent trip to New York for Fashion Week. Read what she has to say about the city and her personal travel rituals.
My in-flight travel rituals…
I don't do anything special on short trips, but for long trips, I do facial masks.
And beauty tips when flying…
I remove my makeup completely, and use some moisturizing products because the cabin is very dry.
What's always in my carry-on…
Facial masks.
Favorite things I did/saw/experienced while in New York…
My schedule was quite intense when I was in New York, so I didn't have time to walk around. Hopefully, I can do something interesting next time.
Favorite restaurant I visited…
I don't remember the name of the restaurant. It was Szechwan-style restaurant and I ordered shui zhu yu (spicy boiled fish) and la zi ji (chicken with Szechwan peppers) and some other dishes.
My tip to overcome the 12-hour jet lag…
I take flights leaving at night and rest on the plane, then arrange my schedule according to the New York time.
SS19的纽约时装周之旅中,我们捕捉到了演员娜扎的身影。她对这次的纽约之行有什么独特的体验呢?更有旅行中的小贴士与大家一同分享!
坐飞机的时候有没有例行要做的事情?
短途的话没有特别要做的事情,长途的话会敷面膜
可否分享一下在飞机上的护肤小贴士?
如果带妆的话一定要彻底卸妆,因为飞机上很干燥,要多用一些保湿补水的护肤品
每次坐飞机的随身行李里一定会带什么?
面膜
在纽约看到的、经历过的或者最喜欢做的事情是什么呢?
其实每次来都蛮赶的,没有好好逛一下,希望下次可以有机会
去过的最喜欢的餐厅是哪家(点了什么菜品)?
不太记得餐厅名字了,是一家川菜餐厅,点了水煮鱼、辣子鸡这些
可不可以分享下应对中美12小时时差的方法?
定晚上飞的航班,飞机上好好休息,落地后尽量按照当地的时间安排自己的作息