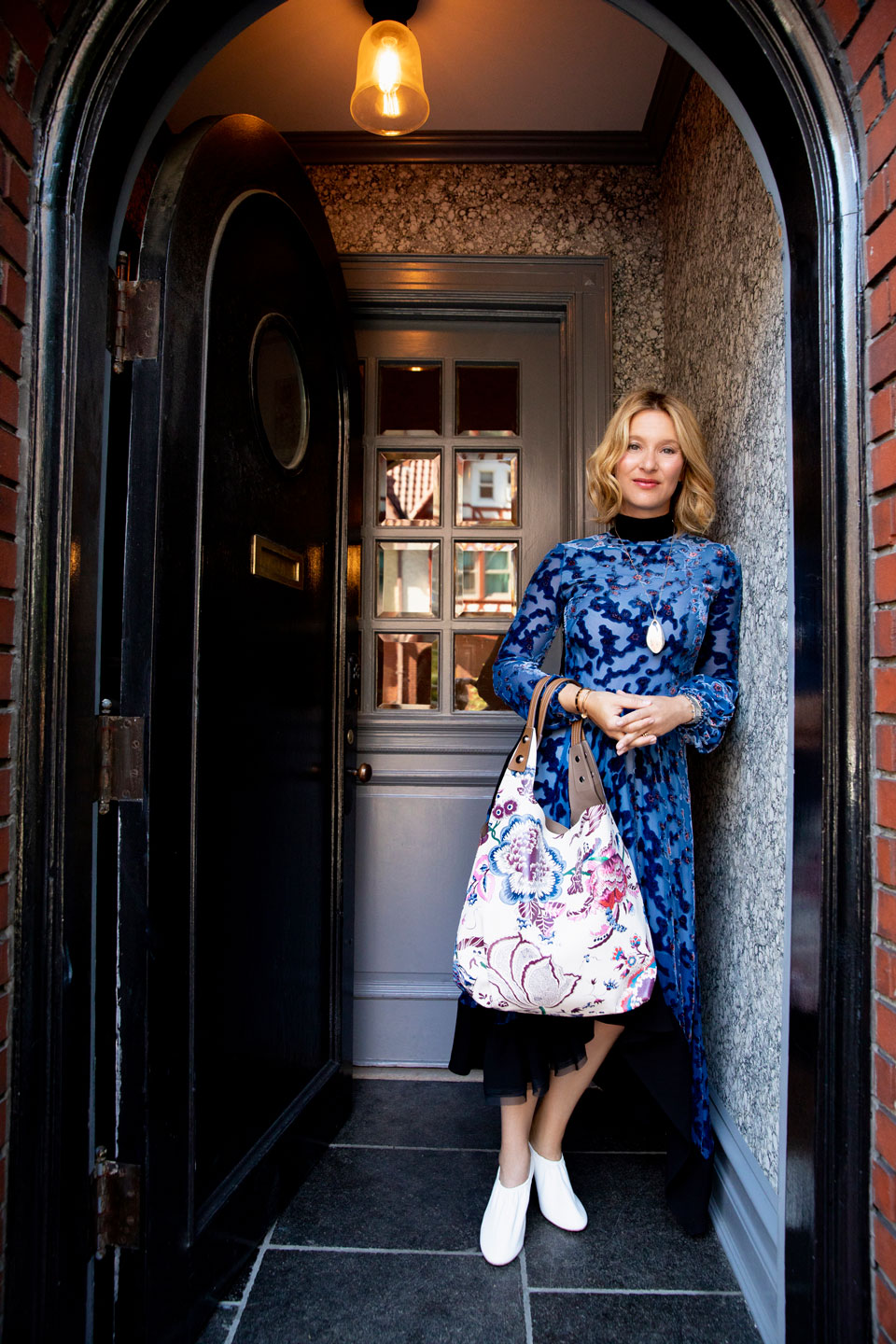 If you think fashion and politics make for unlikely bedfellows, let us introduce you to Hildy Kuryk, founder of Artemis Strategies, a strategic consultancy helping businesses deepen their civic engagement. She started her career on the government side, working for various campaigns, including Barack Obama's, before being named National Finance Director at the Democratic National Committee. Then in 2013 came the big career switch: She was nabbed by Vogue as its Director of Communications, coordinating such massive moments as the Met Gala, among others. Today, Kuryk marries the two interests — Vogue is still a client — and she just helped theSkimm launch its No Excuses initiative to encourage voter participation in the upcoming November midterm elections. Here, she tells us more.
How politics and fashion are alike…
I have been incredibly lucky to work with the best of the best in the worlds of politics and fashion. Both are exacting and demand results. They require that you connect emotionally with your audience, customer or constituent. And perhaps most importantly, both worlds teach you to listen.
On theSkimm's new voter initiative…
theSkimm is dedicated to making it easier to live smarter — and civic participation is a big part of that. Following a successful 2016 campaign where they registered over 100K people, I am so proud to be working with them on the 2018 No Excuses program, a non-partisan effort to get 100K people to vote in the midterm elections.
theSkimm has been doing a lot of first- and third-party research on female millennials and, early this year, theSkimm found that 73% of millennial women are dissatisfied with the direction of the country today, yet they're also the least likely demo to plan on showing up to vote.
In our view, theSkimm is one of the only media brands going beyond registration to lead a non-partisan effort to get their audience informed — not just about the issues in general but the how-to's of voting (registration, absentee, early voting, voting location) and specific races and ballots.
The midterms are really a massive number of local elections and theSkimm is giving you the tools you need to organize your own communities, big and small, with the goal of turning out in November. We want this campaign to serve as a safe space where people can come together to talk about the importance of voting and have their voice heard — no matter their party or particular stance.
To get involved, even if you're not 18 yet…
We need everyone, young and old, to get out in their communities and talk about why these elections are important. Young people are more civically engaged then ever — look at the courageous Parkland students as a wonderful example. The issues being debated affect everyone and even if you aren't eligible to vote, it is critical that you talk with your friends and family about why these elections are so important and why they must make their voices heard.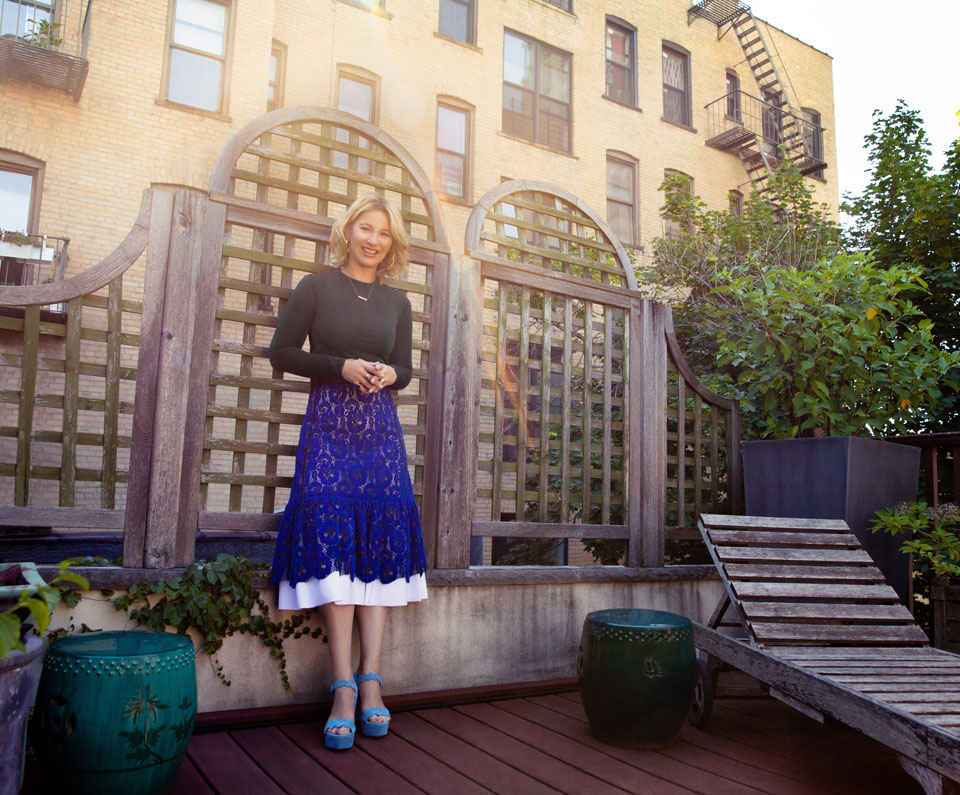 My first memories of voting…
I have a vivid memory of my mom taking me into the voting booth with her when I was a kid. I remember pulling the lever to draw the curtain and being overwhelmed by the list of names and how she was going to choose.
Throughout my life my parents talked about the importance of voting and how, no matter what, you have to show up to vote. The proudest vote I ever cast was November 2008 when I got up early and waited in line to vote for Barack Obama for President. There was so much excitement and joy on the line that day — it was a sense that we were all a part of something bigger than ourselves. That campaign was civic engagement at its best.
Voting is important because…
It is a right given to every citizen in the constitution. It is enshrined in the founding of our country — our democracy is what makes us unique and as citizens it is our duty to participate in the election of those who make decisions on our behalf.
To put it more simply — elections have consequences and you can't complain if you don't vote!
The greatest challenge in owning your own company…
The greatest challenge is also one of the greatest joys — when you have your own business, it's all on you. You set the agenda, but it also means you are responsible for successes and the times you fall short. That pressure can be overwhelming at times.
And I overcome the above by…
I take a lot of deep breaths and force myself to smile. Give yourself space to look critically but not panic. Never panic. Easier said than done, but that's why I take a lot of deep breaths.
Best piece of career advice ever received…
Outwork everyone else around you and do it with a smile. No job is beneath you if you are part of a team. My first boss in the White House, Charles Brain, told me that when he hired me after college. It is a recipe that has served me well over the years.
In honor of NYFW, my favorite Fashion Week memory…
Going to fashion shows for the first time after I got to Vogue was definitely a thrill — the music, the sets, the beautiful models and, of course, the clothes — but my favorite memory goes back a bit further to when my mom used to take me to the department store with her to shop. They would run the fashion shows on TVs in the store and I would prance and do my best catwalk in the middle of the aisles. I thought there was nothing cooler than being able to walk in a show.