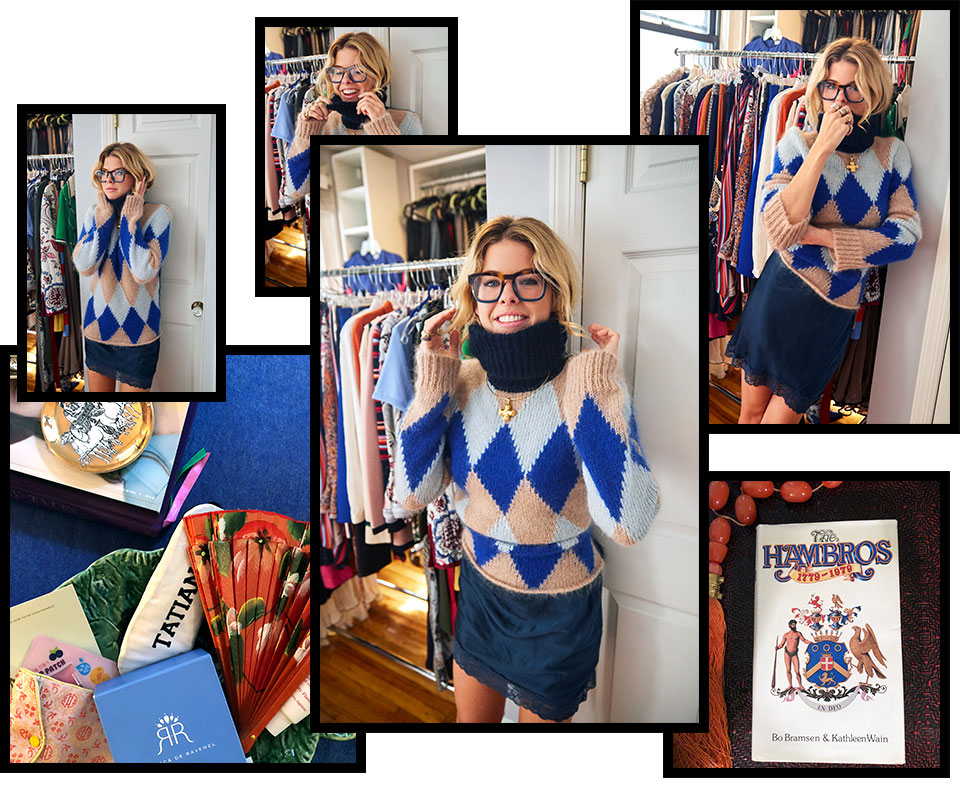 Moda Operandi's Senior Fashion Writer, Tatiana Hambro, takes us through a busy day in her life during New York Fashion Week. Which day of the many endless ones? Why, September 7th, the day of Tory's Spring/Summer 2019 runway, of course. Plus, we sent a photographer early in the morning to shoot Hambro as she got ready — and had a mini fashion-show moment of her own.
7:04 AM
Alarm. Wake up. Open iPhone calendar. Yes! The Tory Burch show is uptown at Cooper Hewitt. That means I don't have to dress immediately and rush out the door. Utterly delighted.
8:00 AM
Make tea in casual loungewear (ran out of coffee). Write and file copy from yesterday's shows that we have going up in Trunkshows.
8:25 AM
Tea was a bad idea; I feel rather nauseous. Vow to never drink tea again, despite being English.
8:30 AM
Get dressed (see photos and video). Settle on a knit with bunny rabbits from Tory Sport, vintage Giorgio Armani wide-leg pants and sneakers — it's overcast and I'll be walking a lot today. Sunglasses in bag, "just in case."
9:30 AM
Realize Cooper Hewitt may not be as nearby as originally thought. Mood switches from "easy like Sunday morning" to "crazed and manic." Order Juno. Pace around apartment taking on and off different pieces of jewelry.
9:36 AM
Horrible traffic. Should have walked. Knew it.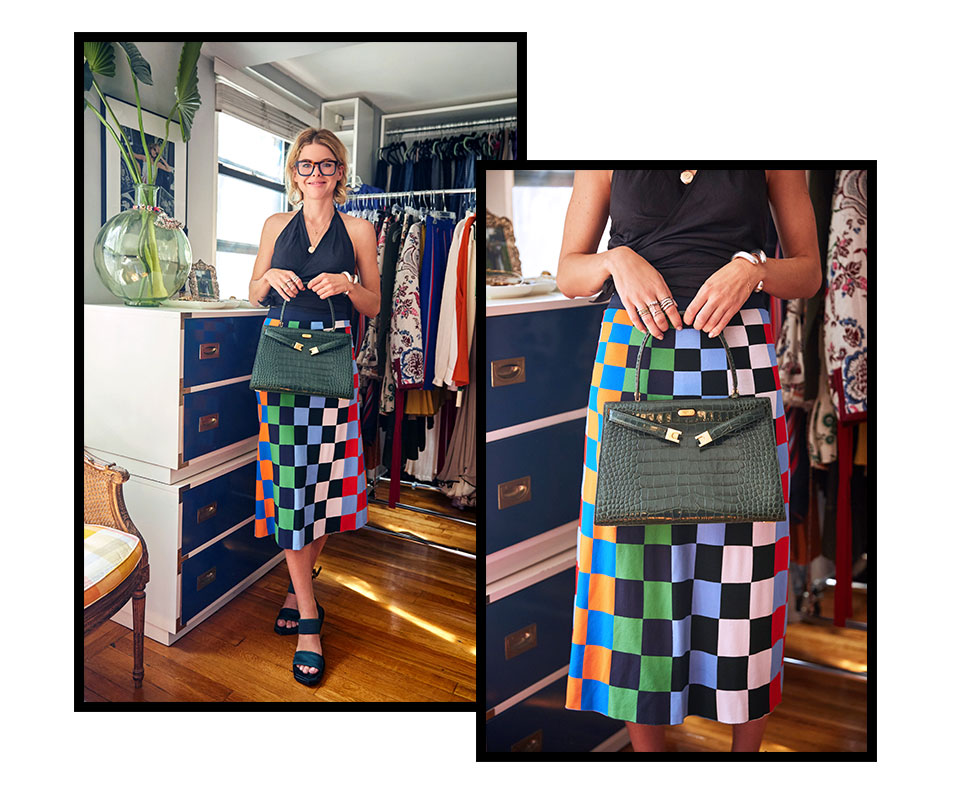 9:56 AM
Relieved, then pleasantly smug about arriving in perfect time. Thanks, driver, for being such a hero.
9:57 AM
Spot some Upper East Side school girls peering through Cooper Hewitt gates to catch a glimpse of the models. Add it to Instagram Stories. DMs fly in: "So Gossip Girl!" Highlight of Fashion Week so far.
10:03 AM
Ushered through the bucolic garden of lemon trees to my seat. Right now it's just me alone in the front row. Fine with it.
10:05 AM
Misty White Sidell, my talented writer friend who's the Accessories and Features Editor at WWD, finds me. We kiss hello and chat. I compliment her pants.
10:07 AM
Olympia of Greece whirls in, clad in fresh Tory florals and leopard heels. She's also my friend. And — yes! — my seat neighbor. Love it when that happens (it rarely does).
10:08 AM
Chat about men. Warn her about the perils of drinking tea on an empty stomach. She prefers coffee, anyway.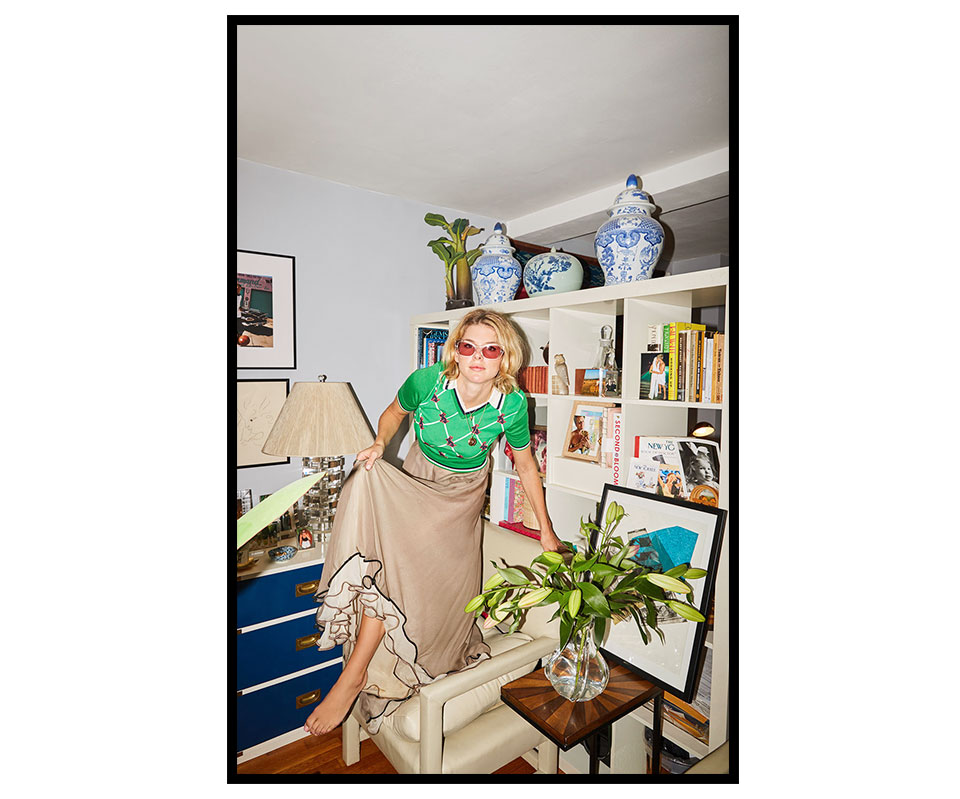 10:15 AM
Show time! Silence ensues — except for "Mrs. Robinson," which plays from the speakers. Feets tap, heads bob, people smile.
10:30 AM
Show's over! Clap. Voraciously Instagram finale walk and add "It me" sticker to look 15. Think straw hat + slouchy knit cardigan = chic combo for chilly Spring weekends up on the Hudson River.
10:35 AM
Hang around to congratulate Team Tory and get inside story on inspiration, etc. (Hi, guys!)
10:50 AM
Buy double macchiato from a rather fancy Bluestone Lane. Stroll down Madison Avenue and pop into Arader Galleries to write up the show in a quiet corner. "Mrs. Robinson" is on repeat in my head.
11:30 AM
Panic about getting to Legacy Records in time for the Hellessy show. Order Juno. Too far away. Cancel. Order another Juno. Flag taxi. Hop in. Pants stuck in door. Open door. Move pants. Close door. Cancel Juno.
Noon
Arrive on time, yet again. Locate Moda girls upstairs. Sit and write Sunday's email story on iPhone while waiting. Indulge in canapés.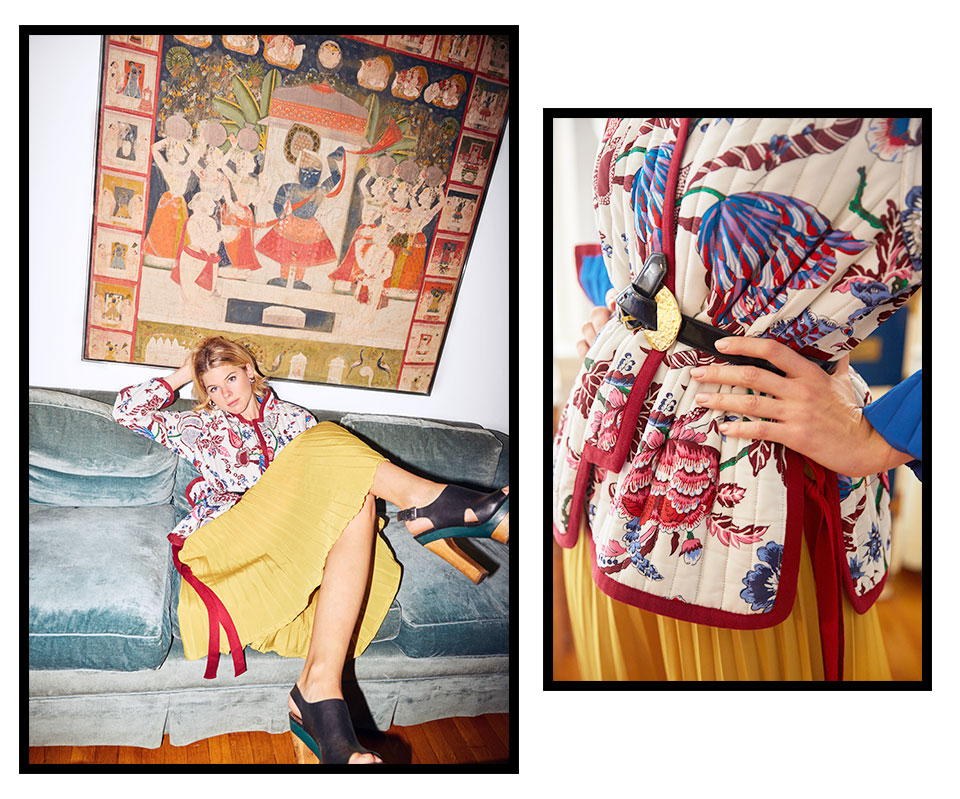 2:30 PM
Stop at Moda's Social Media Manager's apartment to change pants, which have proved wildly impractical despite the sneakers. Opt for leopard-print midi skirt. Happy it fits.
3:00 PM
Receive compliments re: leopard skirt. It was a good choice. Write at desk. Proof the newsletter. Rearrange headline content on Moda's editorial site. Miss an appointment owing to impending deadline.
5:00 PM
View the new Nanushka collection. Note how thin and soft her vegan leather is.
6:00 PM
Walk home through Midtown (ahh, sneakers!). FaceTime family back in London and tell them how incredibly busy I am right now because of Fashion Week.
7:00 PM
Crack open a kombucha (forgot to pick up coffee) at home. Look for inspiration images for collection shoot concepts. Write up more shows.
8:30 PM
Slip on a black top, gold-dipped shell choker and heels (Tory green velvet platforms, actually!).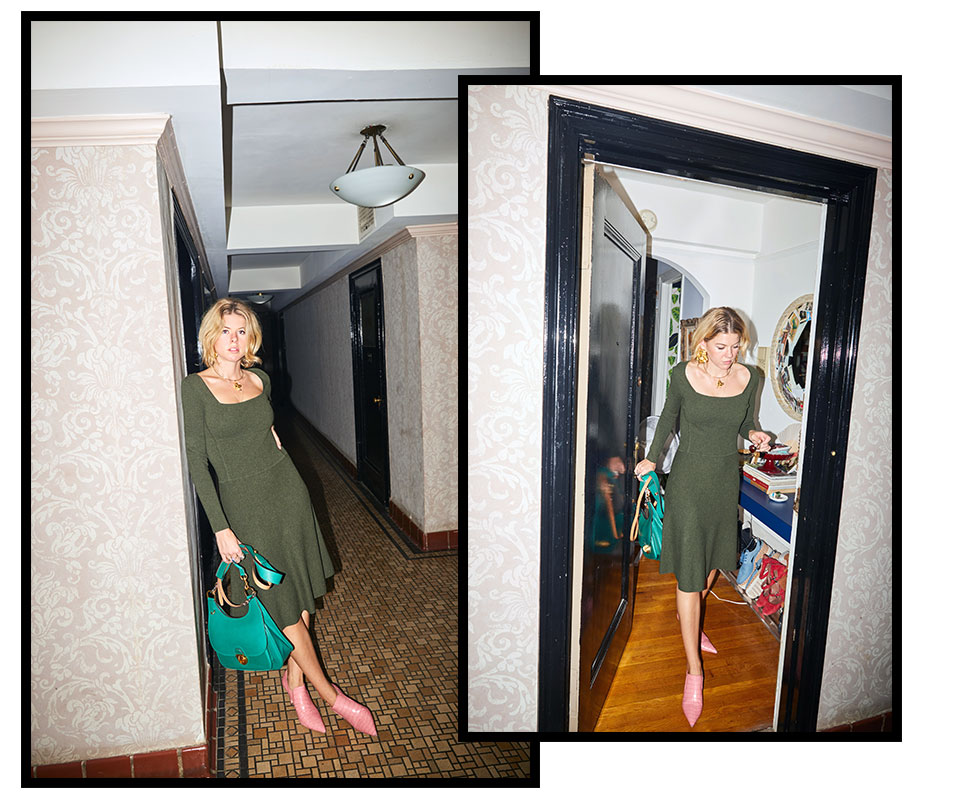 8:53 PM
Head to Poppy Jamie's (of Pop & Suki) for a dinner party. Boyfriend is in tow.
9:20 PM
Hole up in Poppy's room with door shut, streaming the Ralph Lauren show and texting LSD for notes from the front row.
10:00 PM
File Ralph Lauren show copy (it goes live tomorrow). Re-enter the party. Make self-congratulatory cocktail.
11:30 PM
Head with group (Modettes included) to see DJ Isaac Ferry at "Goranga" in the Public Hotel. I always attend the fashion week parties — it's where the action happens.
11:45 PM
Spot Cindy Crawford and Helena Christensen next to us. Point them out to boyfriend. He is shocked yet enthused by this supermodel proximity.
Midnight
Realize it's the cutoff point for my Day in the Life. That's all, folks!