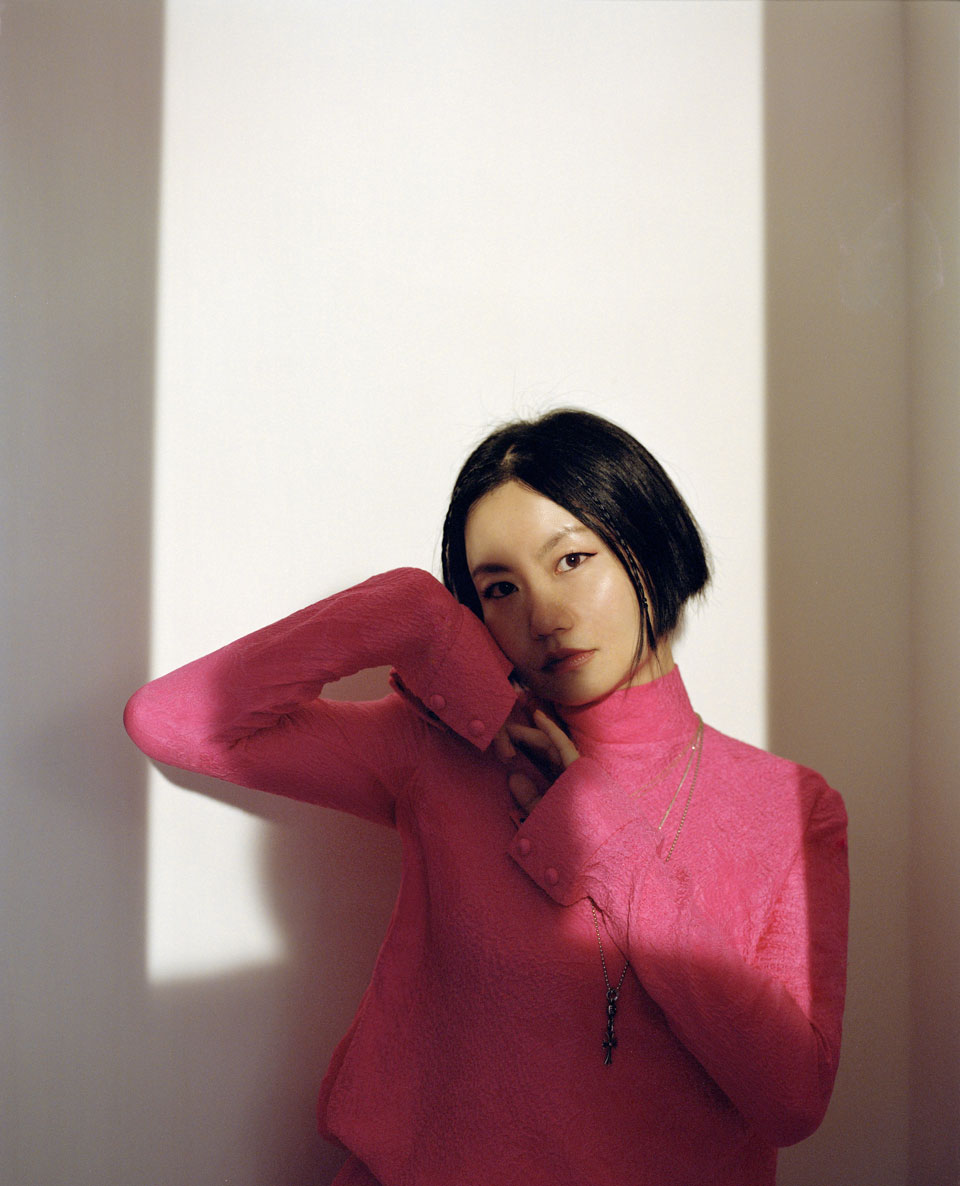 Beijing-based stylist Lucia Liu is a familiar face on the front-row circuit, first as a magazine mainstay (Harper's Bazaar and T Magazine in China) and now as the founder of creative platform, the Ballroom. Here, Liu tells us all about how she makes it through fashion week — from what she'll be wearing to the can't-live-without-them essentials.
First fashion memory…
They're memories from my childhood — people from different ethnicities in my hometown (Si Chuan, China) wearing traditional ethnic outfits with very bright colors and prints, and chunky silver jewelry.
And most memorable fashion-week moment…
The magical moment when the looks, the set, the music and the girls all come together to create a scene where everything works together.
My fashion-week essentials…
During fashion week, wearing suitable clothes is as essential as looking great. Whatever I choose will have to accompany me throughout the day, from show to show; therefore, comfortable shoes with a good height are a must-have.
My go-to fashion-week look…
I like looks that are quite unisex while playing with details.
And footwear of choice…
Platform and chunky heels.
And what's in my bag…
You can always find lipsticks and a portable battery.
Between shows you'll usually find me…
In the park. :)
著名时尚造型师 Lucia Liu 是国际秀场前排的熟悉面孔。她在此与我们分享了她在时装周期间的穿搭tips,以及她的必备单品。
第一个对于时尚的记忆……
第一个关于时尚的记忆是我童年的一段记忆:在我的家乡(中国四川),不同民族的人会穿着带有鲜艳色彩和图案的传统民族服饰,佩戴沉重的银饰。
时装周印象最深刻的瞬间
当造型、场景、音乐、模特一同呈现在眼前,所有的一切共同营造出无法言语的奇妙时刻。
我的时装周必备……
时装周期间,穿着好看必然重要,但也要穿的合适。我挑选的服装搭配需要陪伴我一整天,所以我一定会选一双穿着舒适,并且高度适宜的鞋子。
我最喜欢的时装周装扮……
我喜欢细节丰富、带有中性风格的装扮。
和鞋履的选择……
我总会选择有防水台或是粗跟的高跟鞋。
包中必不可少的物品清单……
口红和充电宝是我的包中必备。
时装周工作闲暇之余我会……
时装周工作闲暇之余我会去公园享受时光。